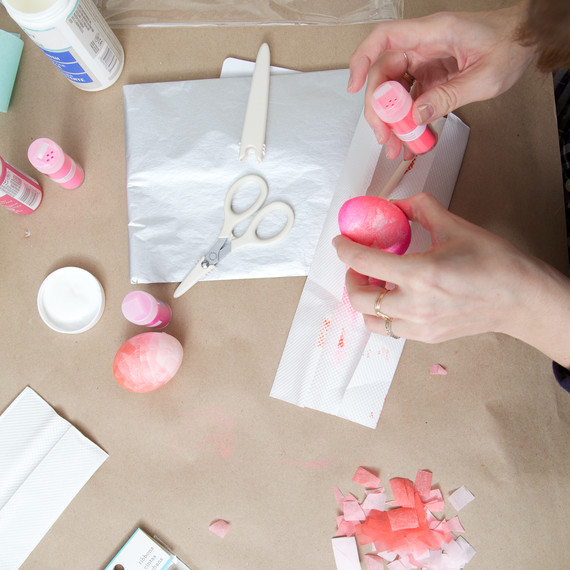 During the colder months, the blustery winter weather and the snowy, monochromatic landscape just outside our windows has us craving a more colorful inspiration.
The perfect remedy to winter blues? A company crafternoon! We're always up for a crafting party at MSLO. And with Easter just around the corner, we thought of the perfect theme: egg decorating.
Don't miss out: Get Martha's Guide to Easter Eggs—it's the exclusive resource for tutorials, tips, and decorating ideas.
We gathered in the studio, bursting with ideas. There, waiting for us, was an assortment of materials and tools from the Martha Stewart Crafts collection to choose from, and, of course, plenty of freshly hard-boiled eggs.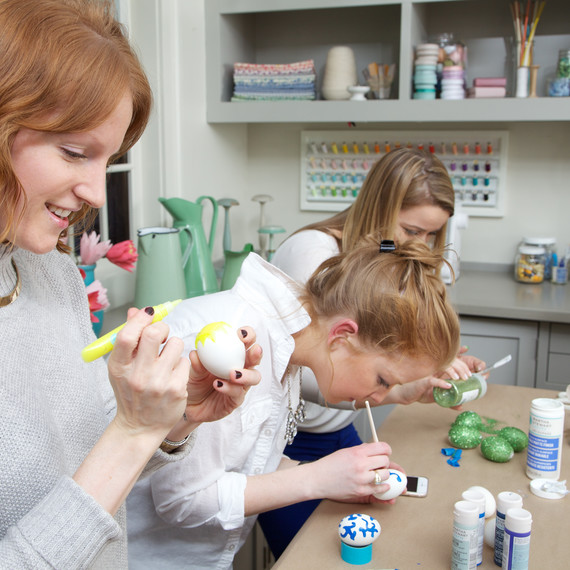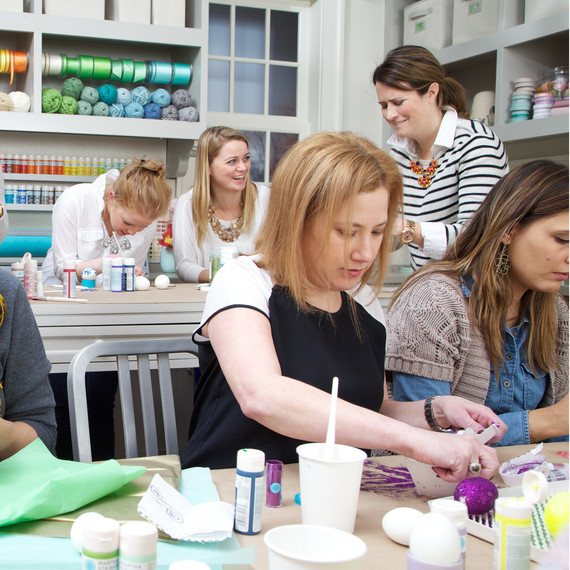 We used everything and anything as our eggspiration: our favorite artists, the playful prints from our new Martha Stewart Whim collection, rooms in our houses, flowers we saw this morning...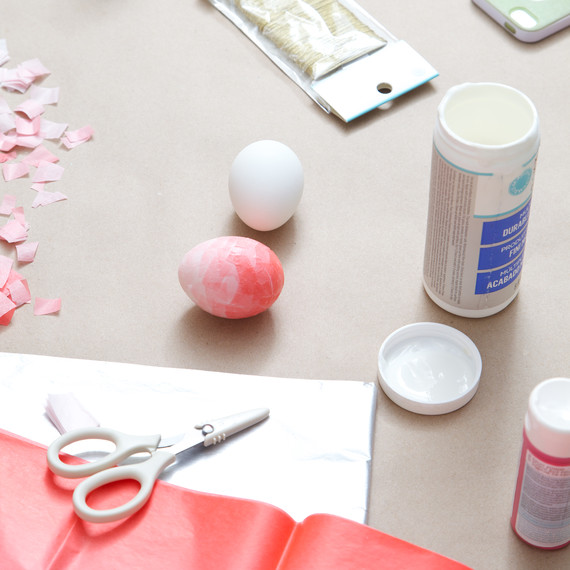 By the end of our crafternoon session, we were a little sad to part with our decorated eggs as they dried. But they were finished beautifully! Curious to see how they turned out? You can browse a gallery of our employees' best decorating ideas.
Now that we've shown you ours, what about yours? Show us your egg-straordinary ideas for this year!