Changing the Game of the Textile Industry

Provided by Toyota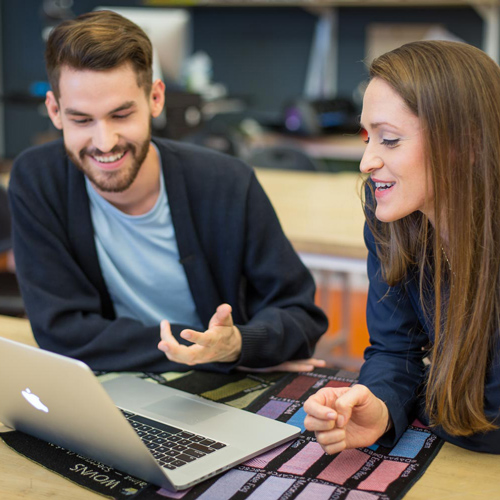 For the past five years, Toyota and Martha Stewart American Made have partnered to celebrate the small business owners who drive the maker movement and help entrepreneurs go places, do great things, and dream big. In 2016, Toyota supported this initiative by spotlighting WOVNS with the first-ever Toyota Maker Award. Co-founders and identical twin sisters Dena and Chelsea Molnar established a made-to-order textile company that is turning emerging artists' digital designs into custom woven textiles manufactured in America.
PRODUCTION IN AMERICA
Sharing a passion for both the textile and architecture industries, WOVNS launched to the public in San Francisco in 2016 with a mission to provide designers and businesses with immediate and simple access to original woven textiles. WOVNS promotes independent designers through the WOVNS collection, an online curated fabric and product market that offers royalties to contributors.
DESIGN MADE EASY
First, customers visit WOVNS.com and choose from a selection of colors and fabric qualities online. Next, they apply them to their own designs. The final step is to submit their design for purchase (quantities can be as small as a single yard).