Beauty
5 Tips for Healthier Skin as the Weather Turns Cooler

+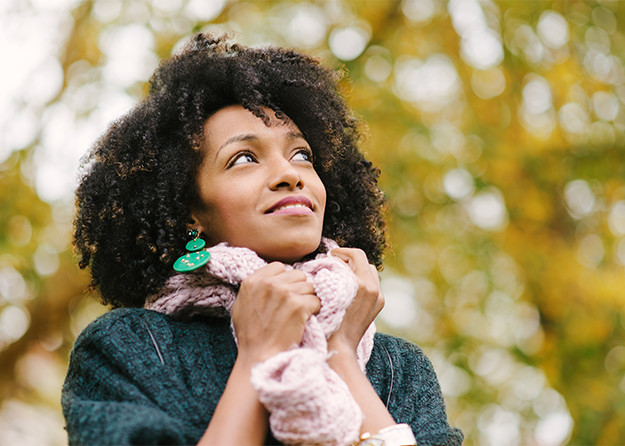 While summer gets all the love for warm, balmy days and ample sunshine, fall deserves some credit, too. The cool air feels like the earth's sigh of relief, apples are ready for picking, and you can (finally) break out your beloved sweater collection. Less worthy of celebration? A fading summer glow that leaves dry, rough skin in its place (never thought you'd miss humidity, did you?). But there are ways to help smooth, soft skin last through autumn. It just requires a little tweaking to your usual beauty routine.
1. Scale Back Your Exfoliation
Exfoliation is a nonnegotiable for removing dead skin cells, which can build up and give skin a dull, lackluster look. But strong chemical exfoliants, such as glycolic acid, can work a little too well, potentially impairing skin's protective moisture barrier—the proper functioning of which becomes even more important for healthy skin as dry, chilly weather set in. If you've been exfoliating daily, reduce the frequency to a few times a week. Don't stop it altogether, though. Those dead skin cells can impede moisturizers from sinking in, so removing them is still a smart move.
2. Increase Your Moisturization
Summer's lightweight, oil-free moisturizer won't cut it in the fall. Cool air is dry air, and dry air can dehydrate skin (meaning it lacks water), making it look less plump and firm. Dry skin—which is different!—lacks oil, and can make skin look dull and rough in texture. (Here are more differences between the two.) However, you can address both by pairing hyaluronic acid, a humectant that draws moisture into skin, with an emollient ingredient, which seals it in.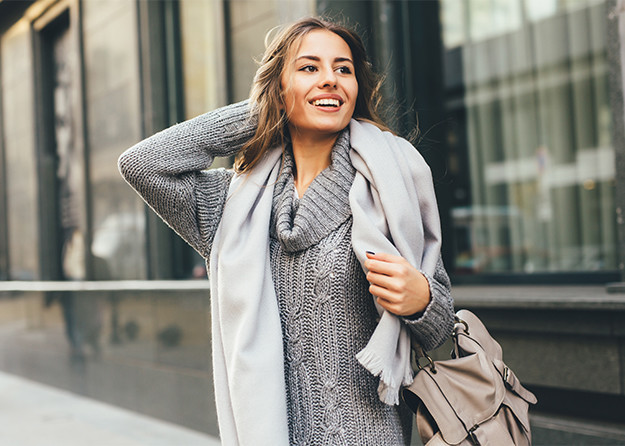 3. Remember Your Lips
Lips are not immune to the same dryness and dehydration as the rest of your skin. If anything, they're even more affected, as they don't have the same oil glands that your face does. Carry ChapStick® 100% Natural* Lip Butter in your bag and be sure to apply regularly to keep dryness and flaking at bay. With a blend of mango butter, avocado butter, and shea butter, this nourishing formula provides up to eight hours of moisture for lips.
4. Incorporate Vitamin C
If you're not yet using a vitamin C serum, now is the time to start. Thanks to the abundant sunshine—and incidental UV exposure—summer is prime time for hyperpigmentation, such as dark spots and sun spots. Vitamin C can help brighten these spots and even out skin tone. Plus, as an antioxidant, it can both help defend against and help repair cellular damage, making it a must-have for any post-summer beauty routine.
5. Slather on Hand Cream
Hands are often overlooked in the world of skincare, and unfortunately so. Hand washing tends to be more frequent in the fall and winter to keep germs at bay, and rightly so. But hand washing can dry the skin on your hands, exacerbating dryness caused by the weather, which is why knuckles are prone to cracking and bleeding in the colder months. Make a preemptive strike by getting into a hand-moisturizing routine now. Keep hand lotion on your sink, beside the soap, and keep a tube at your office desk.