Health

The Key to Happiness: Do Something for Someone Else
A new study shows that givers are happier than takers.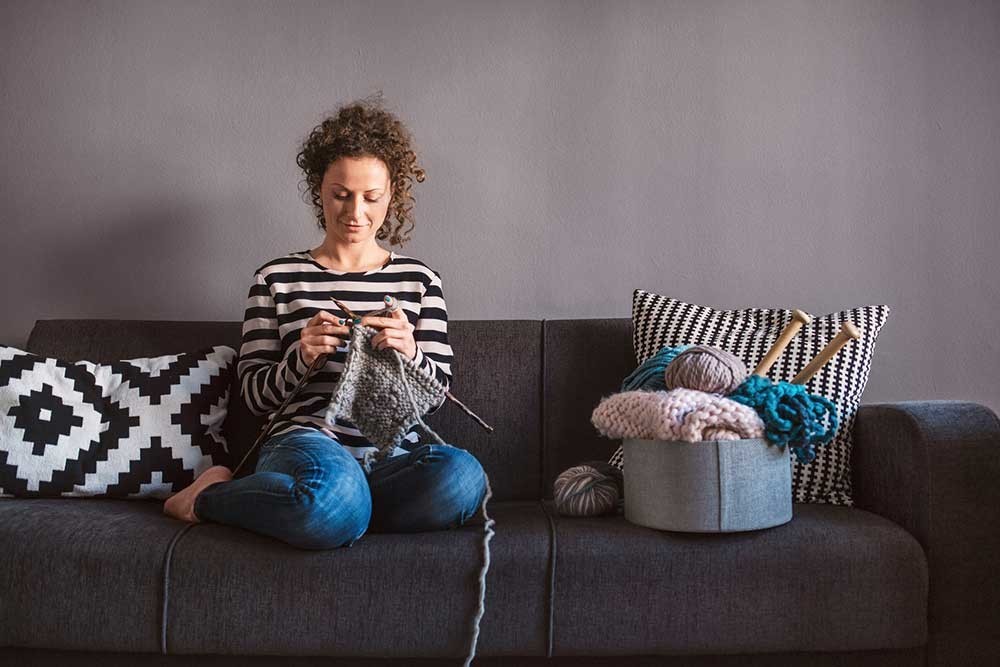 Next time you're looking for a mood boost, try doing something nice for somebody else. You read that right—do good for others. Researchers from the University of Zurich recently found a link between generosity and happiness. They told 50 people they'd be receiving about $100 over the course of a few weeks. Half the people were asked to commit to spending that money on themselves, and half were asked to spend it on someone they knew. The researchers later performed MRI scans on the participants and found that acts of generosity triggered changes in the area of the brain associated with happiness.
The sheer volume of philanthropic options out there can feel overwhelming. But taking any kind of action is both good and good for you. The study found that small (read: less time-consuming) acts of kindness had as much effect as large acts of kindness—and even simply promising to be charitable had an effect (although don't stop there!). Still not sure where to begin? Here are a few ideas to get you started.
1. Set up a collection jar. It's an easy way to support your community with minimal time commitment. Choose a local charity that is important to you and put out a jar or other container with a note explaining what cause you're supporting in a high-traffic area at your office, apartment building, or community center.
2. Host a movie night. If you can, partner up with a local theater or host a screening at a community center to watch a flick that explores a social issue (such as The Blind Side, Blood Diamond, or Juno), and donate a portion of the profits to a relevant organization. Doing a home screening instead? After the movie, debate with your fellow moviegoers what your community can do to help.
3. Read to shelter animals. Even if you don't have the resources to foster a pet, you can still help out four-legged friends. Some shelters allow volunteers to sit with the animals and read aloud to them to help relieve their anxiety and improve their socialization skills—which can up their chances of finding a forever home. Kids can do it too, making this a great family activity. Reach out to your local shelter to see if they have reading programs, or ask if you can start one.
4. Clean up your park. Local parks are notoriously underfunded. You can volunteer to pull weeds, paint park benches, or help clear paths to make them more accessible. Plus, one study showed that those who offered their time to Mother Earth were more active and physically healthy over the span of 20 years than those who didn't.
5. Become an organ donor. Signing up to donate your organs only takes seconds and can have major long-term benefits: There are more than 116,000 people waiting for a transplant, and you can save up to eight lives by donating your organs.
6. Do good at work. Ask your employer to sponsor a local event or to start a volunteer program that rewards employees for volunteering. Many companies also offer matching gift programs, in which they double their employees' charitable contributions. Check if your company offers such a program to make your dollars stretch farther.
7. Start a chain reaction. When you pay for someone's meal or allow the person with one item to cut in front of you in the grocery line, you create a ripple effect that can spread through the community. A study published in the Proceedings of the National Academy of Science shows that when a person behaves generously, the act inspires others to behave generously later. This altruism could spread by three degrees—from person to person to person to person—allowing each giver to indirectly influence dozens of people.
8. Give blood. According to the American Red Cross, donating one pint of blood can save as many as three lives. If you're feeling extra-motivated, the Red Cross will help you organize a blood drive in your community. All you have to do is provide a location and recruit the donors; they do the rest.
9. Put your knitting needles to good use. There's always a need for knitted goods, whether it's to keep homeless people warm this winter, comfort preemie babies, or help animals. Turn your hobby into a philanthropic effort and read here to find out ways to knit (or crochet) for charity.
10. Strategically shop online. Here's an excuse to go shopping: Many websites will donate to a charity of your choosing without you having to do anything at all. Amazon Smile, for example, will give a portion of everything you buy on Amazon to your favorite charity if you shop through Smile.Amazon.com instead of Amazon.com. Likewise, the philanthropic search engine GoodSearch donates part of its advertising revenue when you type in the name of the organization you wish to support, and also allows you to donate some of the profit from your purchases.
11. Get up and move. Right now, 42 million Americans don't know where they'll get their next meal. Run10Feed10 wants to help those in dire hunger. The organization gives 10 meals to people in your area for each person who runs a 10K race. If covering that kind of distance seems ambitious, consider signing up for the Charity Miles app, which connects to your phone's GPS and donates cash to the charity of your choice for each mile you bike, walk, or jog.
12. Discover something you care about. It can be overwhelming to find a cause that is both meaningful to you and also works with your time/location constraints. Enter Volunteer Match. Just tell the site where you are and what you're interested in (human rights, animals, the arts, etc.), and it pairs you with a local charity that needs your help.
Find other great health and wellness stories at MarthaStewart.com/Strive.