Whether you're super-busy and want a fast meal for your family, are looking for an easy-to-make meal that feeds a crowd, or just want some recipes that don't require you to wash a dozen bowls (so you can sit down and R-E-L-A-X), sheet pan meals are the ticket. Simply throw both your main dish and sides on one tray, slide it in the oven, and bid adieu to time-consuming, forever-on-your-feet cleanup. The best news of all? You can use this technique at every meal. We'll admit some of these recipes do require you to use a bowl, but just one bowl? We'll take that!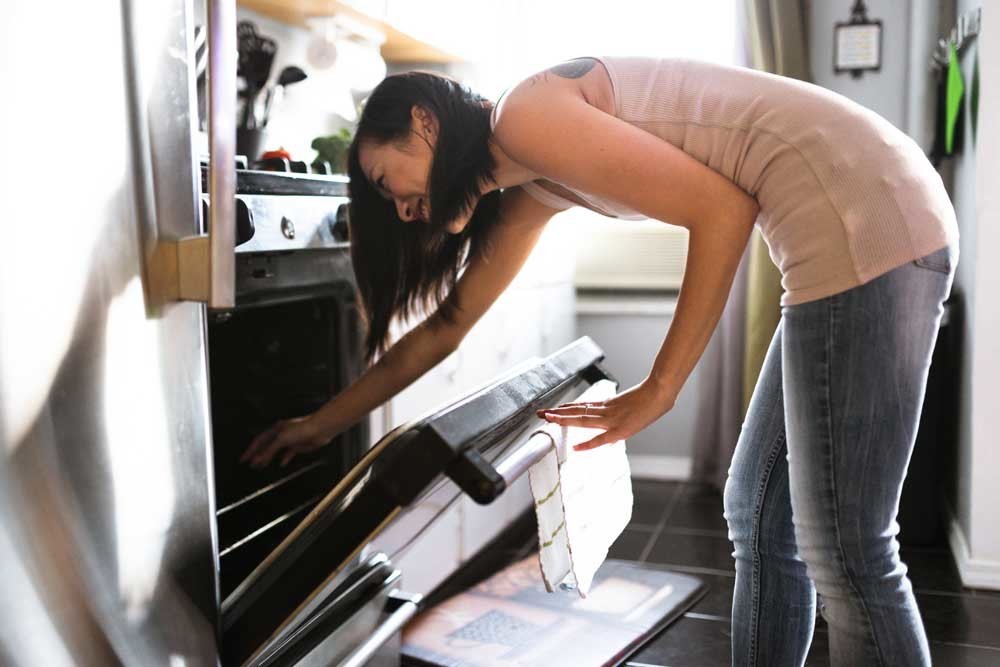 BREAKFAST
What's the point of inviting people over for brunch if you spend the whole time cooking individual portions rather than talking with your friends? Enter this family-style omelet, which features healthy spinach and melty cheese.
Who says a quiche has to be made in a pie plate? While this recipe requires the extra step of prebaking the pastry, it's worth it, as the quiche still quickly feeds a group or packs up easily for a week's worth of breakfasts.
LUNCH
Pizza is the original sheet-pan meal, and using premade dough cuts way down on prep time. If you're a vegetarian, try this hearty shiitake mushroom pizza. Gluten-free? No need to miss out—make a pizza with a cauliflower crust instead.
Does your family always fight over the crispy breadcrumb top of mac and cheese? Keep everyone happy by spreading an easy, one-bowl recipe like this one (no complicated sauces!) out on a baking sheet rather than in a baking dish, and broil until golden.
Making hot sandwiches for a crowd? Bake them! This turkey Monte Cristo is deliciously sweet and savory, thanks to its combination of roast turkey, cheddar, and cranberry sauce. It's basically Thanksgiving in a sandwich in about a tenth of the time.
DINNER
Speaking of a take on Thanksgiving, this recipe gives you a way to enjoy stuffing more than once a year. The bread will soak up some of the chicken's juices, changing everything you ever thought a crouton could be.
If you have a meat-and-potatoes kind of family, give the classic combination a sweet and spicy kick by combining pork with sweet potatoes, parsnips, ginger, and cayenne pepper—you'll never call pork tenderloins boring again.
A complete dinner completely ready in 20 minutes from start to finish? It's possible! Heart-healthy salmon meets bell peppers, oranges, olives, and fennel in this Mediterranean meal that's ready in less time than it takes you to get to the grocery store.
This supper takes advantage of flavorful summer zucchini and tomatoes, pairing them with roasted chicken breasts for a healthy meal that may just make you feel like you're sitting on a balcony in France when you eat it.
If you haven't tried baking tofu yet, you're missing out. Combine it with red bell peppers in this Indonesian-inspired meal. A delicious peanut butter sauce completes the dish, adding brightness and heat to your dinner.
Get more great health and wellness stories at MarthaStewart.com/Strive.