Nutrition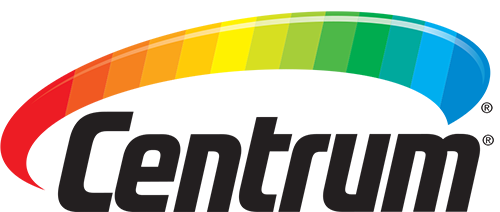 Your Go-To Meatless Dinner for Vegetarian Guests
Vegetarians cannot live on salad alone. Nor on bread, crackers, or whatever vegetable you throw together to accompany your always-a-crowd-pleaser roast. Next dinner party, don't let any of your guests go home hungry. Prepare this meat-free Tex-Mex feast that everyone—vegetarians and meat eaters alike—will love.
APPETIZER: JALAPEÑO-PEACH WONTON POPPERS
Yield: 24 poppers
Ingredients:
1 ½ cups seeded, peeled and chopped fresh peaches or frozen peaches, thawed
1/3 cup coarsely chopped red sweet pepper
1/3 cup coarsely chopped yellow sweet pepper
¼ cup coarsely chopped green onion
1 teaspoon finely shredded lime peel
2 tablespoons lime juice
½ teaspoon salt
1 to 2 fresh jalapeño peppers, halved, seeded, and finely chopped*
2 tablespoons snipped fresh cilantro
1 8-ounce package cream cheese, softened
½ cup shredded Monterrey jack cheese
24 wonton wrappers
Vegetable oil
Directions:
1. In a food processor or blender combine peaches, red and yellow peppers, onion, lime peel, lime juice, and ¼ teaspoon of the salt. Cover and process or blend with several on/off turns until mixture is almost smooth, but small pieces remain. Transfer mixture to a medium bowl. Stir in one-third of the chopped jalapeño and the cilantro.
2. Preheat oven to 375 degrees Farenheit. Line a baking sheet with parchment paper; set aside. In a small bowl stir together the cream cheese, shredded cheese, remaining jalapeño, and the remaining ¼ teaspoon salt. Stir in ¼ cup of the peach mixture; set aside.
3. Place a rounded teaspoon of cheese mixture on each wonton wrapper. Lightly brush water on the edges of the wonton wrapper. Fold corner to corner, forming a triangle. Press edges lightly to seal. Transfer to prepared baking sheet. Repeat with remaining wonton wrappers and cheese mixture. Brush both sides of each filled wonton with a little oil. Bake in the preheated oven for 14 to 16 minutes, or until wonton wrappers are crisp and golden brown.
4. Serve hot poppers with remaining peach salsa for dipping.
*Tip: Handling Hot Peppers
Because hot chile peppers contain volatile oils that can burn your skin and eyes, avoid contact with chiles as much as possible. When working with chile peppers, wear plastic or rubber gloves. If your bare hands do touch the chile peppers, wash your hands well with soap and water.
SIDE: MEXICAN CITRUS SALAD WITH AVOCADO
Yield: 8 cups
Ingredients:
¼ cup fresh lime juice
¼ cup fresh orange juice
3 tablespoons vegetable oil
1 tablespoon finely snipped cilantro
1 tablespoon minced shallot
1 tablespoon honey
Salt
Ground black pepper
1 cup bite-size strips peeled jicama
1 medium grapefruit, peeled and sectioned*
1 medium orange, peeled and sectioned*
½ cup thinly sliced red onion
1 avocado, halved, seeded and cut up
¼ cup thinly sliced radishes
3 cups torn Boston or bibb lettuce
3 cups chopped romaine lettuce
1/3 cup pumpkin seeds (pepitas), toasted
½ cup crumbled queso fresco, soft goat cheese (chèvre), or feta cheese
Directions:
1. In a medium bowl, whisk together the lime and orange juice, oil, cilantro, shallot and honey. Season with salt and pepper. Add the jicama, grapefruit, orange, red onion, avocado, and radish; toss gently to combine.
2. Combine the Boston and romaine lettuce in a serving bowl or on a platter. Spoon the dressed ingredients over the lettuce. Top with pumpkin seeds and queso fresco.
*Tip: Sectioning Citrus
Cut off a slice from both ends of the fruit. Cut away the peel and the white part of the rind, working from top to bottom. Tip the fruit to its side and cut into the center between one section and the membrane. Cut along the other side of the section next to the membrane to free the section.
MAIN: Portobello Fajitas
Yield: 12 fajitas
Ingredients:
2 tablespoons olive oil
¼ teaspoon salt
¼ teaspoon ground black pepper
4 medium portobello mushrooms (about 12 ounces total), stemmed
2 red or yellow sweet pepper, quartered
1 large yellow onion, sliced ½-inch thick
12 six-inch corn or flour tortillas
1 medium avocado, halved, seeded, and peeled
3 tablespoons light mayonnaise
½ teaspoon chili powder
Salsa verde, lime wedges, fresh cilantro, for serving (optional)
Directions:
1. In a small bowl, combine olive oil, salt, and pepper.
2. Brush the portobello mushrooms, sweet pepper quarters, and onion slices with the olive oil mixture. Stack tortillas and wrap in foil.
3. For a charcoal or gas grill, place the portobellos, peppers, and foil packet on the rack of a covered grill directly over medium heat. Grill for 8 to 10 minutes or until tender, turning once.
4. Slice portobellos, peppers, and onion into strips. In a small bowl mash, one avocado half; stir in mayonnaise and chili powder. Season to taste with salt and black pepper. Thinly slice remaining avocado. Serve portobello, sweet pepper, and avocado slices on tortillas. Top with mayonnaise mixture. If desired, serve with salsa verde, and garnish with lime wedges and cilantro.
To find more Tex-Mex recipes, click here.
Find other great health and wellness stories at MarthaStewart.com/Strive.