Health

5 Ways to Have a Greener Plant-Filled Life
Even if you don't have much room to garden, you can still fill your space with plants—here's how.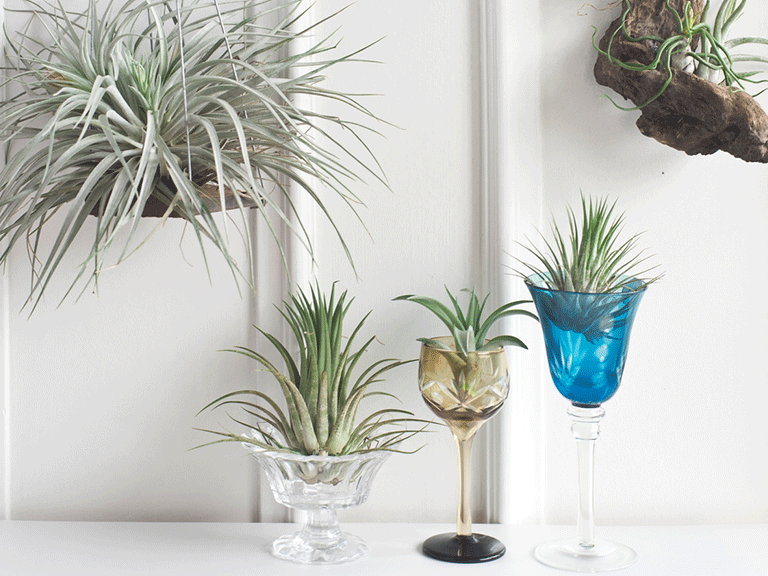 Plants aren't just nice to look at; they also happen to be good to have around! Studies suggest having indoor plants nearby can make you more productive at work and give you a longer attention span. Away from work, they can also lift your mood: One study found that people recovering in a hospital said they felt less anxiety, fatigue, and pain when there were plants in their rooms. Even the act of planting something can reduce stress. Researchers in Korea had participants work on two tasks: one with a computer and one involving transplanting a plant into a new pot. The participants felt more comfortable and soothed and had lower blood pressure after doing the gardening activity than after doing the computer task.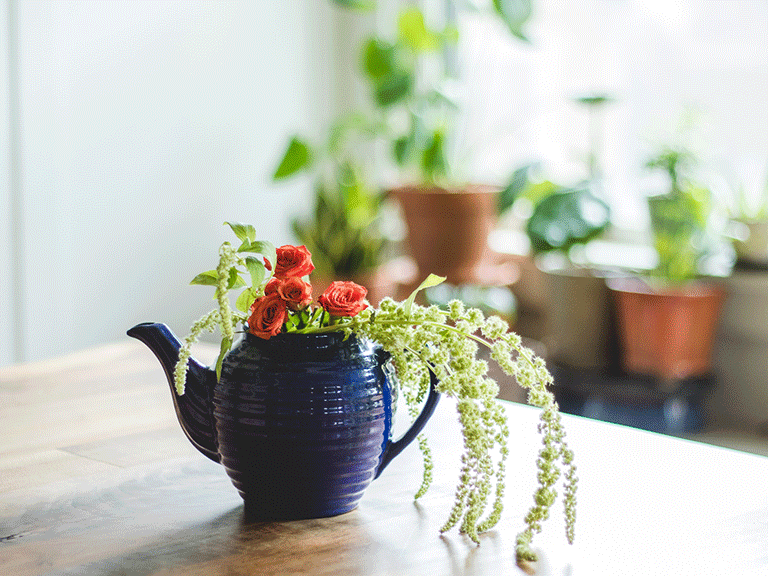 The best news? Even if you don't have a lot of space to garden, there are tons of plants that will thrive indoors. Of course, if you're convinced you kill every plant you touch, filling your home with plants can feel intimidating. Here are some easy ways to bring more natural beauty indoors, even if your green thumb is more like a green hangnail:
Seek out low-maintenance options. If you're just starting out as an indoor gardener, opt for plants that don't require constant watering. Air plants and succulents, like aloe vera, do best when you ignore them a little bit. Succulents also come in sizes from a few inches to a few feet tall, so it's easy to find the right-size plants for the space you have. (Check out these tips for caring for them.)
Or go really low-maintenance with dried flowers. Get the look of pretty plants without having to worry about them dying by filling a vase with gorgeous dried buds. Roses, eucalyptus, lavender, and sunflowers look especially lovely dried.
Fill up a terrarium. Layer rocks, sand, and dirt at the bottom of a fishbowl, and you have the perfect home for mini plants. Get more ideas about how to create a terrarium here.
Don't forget the bathroom. The steaminess created by your shower can make the perfect environment for orchids and spider plants.
Make your own planter. Sure, you could buy a pot from a store but where's the fun in that? Go the DIY route by transforming an old tin box or soup can wrapped in burlap into a plant vessel. Just fill it up with potting soil and a bulb, and you're good to go. You can also make a stone planter or a wall planter.