Health
Here's What You Need in a Flu Season Survival Kit

+

Have a plan in place before flu season hits.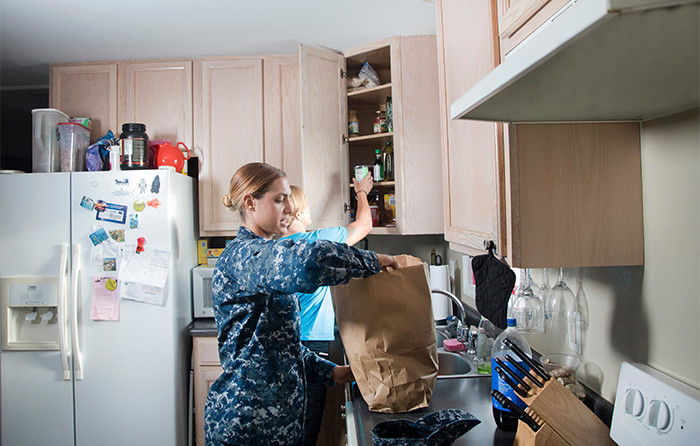 There are some annoying things in life that are just inevitable -- like paying taxes, getting spam e-mails, and unfortunately, flu season. But just because flu season rolls around every year, doesn't mean you need to dread it. By taking the right steps, you can build a foolproof (or should we say, flu-proof) plan to make flu season more bearable. From getting a flu shot to stocking up on all sorts of supplies, here are some tips to make flu season a non-event on your yearly calendar.
Get Vaccinated
The first and best tool in your flu season survival kit is an obvious one - a flu shot! Not only does the flu vaccine protect you from getting the flu in the first place, but it may also make your symptoms shorter and less severe if you do come down with the flu. Add that to the fact that getting your flu shot helps protect those that can't get vaccinated — like babies, the elderly, and the immunocompromised — and there's really no reason not to get a flu shot. To get ahead of flu season, the CDC recommends getting your shot by the end of October.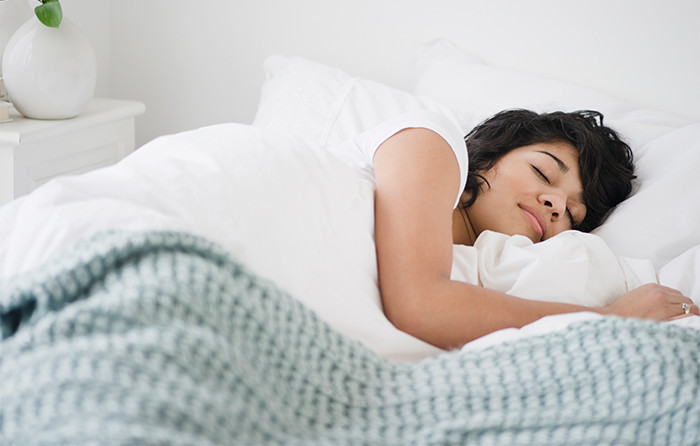 Don't Skimp on Sleep
When you're sleeping, your body makes and releases a type of protein called cytokines, which support your immune system by fighting infection and inflammation. So if you're sleep-deprived, your body struggles to create and distribute these proteins, leaving your immune system in less-than-optimal shape. At times when you're most run down (for example, during the holidays) don't feel guilty about hitting the snooze button on mornings when you really need it. If you're finding your calendar filling up, block off some evenings and weekend mornings specifically not to have plans, so you can rest up.
Get Medicine and Sick Supplies Before You Need Them
Speaking of getting enough sleep, it can be impossible to get a full night's rest if aches, chills, and coughs from the flu are keeping you awake. That's why it's important to make sure your medicine cabinet is well-stocked before you get the flu; there's nothing worse than having to drag yourself to the pharmacy when all you want is to be wrapped up on the couch with a hot bowl of soup. To clear up space in your cabinet and tackle all your symptoms at once, try a multitasking medicine like Robitussin Multisymptom Cough, Cold and Flu, and pick up extra tissues and tea, too. Trust us, your sick self will thank you later.
Have Healthy Food on Hand
Nobody wants to labor over a meal when they're sick. Before a cold catches you off-guard, make sure you're prepared by stocking up on nutritious, shelf-stable basics in your home. Staples like whole wheat spaghetti and tomato sauce or veggie soups can be reheated in minutes, while frozen cubed fruit and spinach can make a refreshing smoothie in a snap.
In case you do have to take a sick day, your much-needed day of rest shouldn't be spent worrying about the mountain of work you'll have to do once you get back in the office. To make getting back to the grind a little easier, teach a coworker how to do your most essential tasks so they can cover for you in case you're out. This way, you can minimize sick day stress and avoid infecting your whole office. Offer to return the favor for them next time they're sick, so you can have each other's backs.
Keep Germs at Bay
During flu season, get ahead of germs by doubling down on your normal cleaning routine. To stop the spread of viruses like colds and the flu, make sure to regularly clean often-touched items like doorknobs, fridge handles, and phones (here's how to clean a cell phone). To keep your hands clean, the CDC recommends regularly washing with soap and water, or using an alcohol-based hand sanitizer when you're in a pinch.