Health

How I Fight Off the Sunday Scaries
There's a reason people joke about needing another day between Sunday and Monday: The "Sunday scaries" are real. That sense of dread you feel like clockwork every Sunday night about going back to work in the morning can be so consuming, it ruins the little bit of weekend that you do have left by sending you into a spiral: How many deadlines do I have next week? When will I do laundry? Is that a tickle in my throat? How am I going to be in two meetings at once, especially if I get sick? You're not alone: 76 percent of U.S.-based respondents reported having "really bad" Sunday night blues in a global poll by job site Monster.com.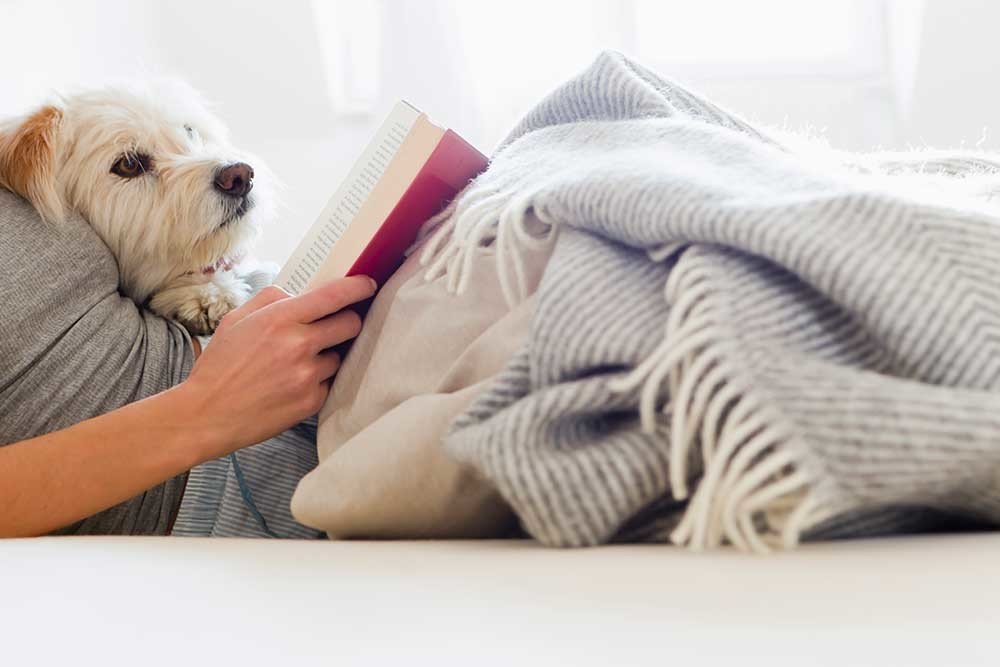 That's no way to live! How do you keep that anxiety at bay? Try these tips from people who've mastered it for themselves:
1. "On Thursdays and Fridays, I spend my time prepping for the following week. Everything is ready and separated in bins labeled Monday–Friday, all my plans are done for the next week, and my goal is to enjoy my weekend with my family and 'turn off' from school. Sunday is just like Saturday for me, because I know that everything that needs to be done for the next week is already done!" —Shannon Vitaglio, first-grade teacher, Atco, New Jersey
2. "One way to tackle the Sunday scaries is having something to look forward to on Monday. This can be done by planning small rewards for yourself by buying yourself a fancy coffee, packing yourself a delicious lunch, taking a class you enjoy, reading a new book, or scheduling a date with a loved one. This triggers an area in the brain called the nucleus accumbens, which makes us less anxious about what's to come." —Sanghee Suh, M.D., resident physician, Philadelphia, Pennsylvania
3. "The Sunday scaries are anxiety, pure and simple. And while you're inevitably bummed that the weekend's over, the culprit likely has something to do with the bigger issues in your life: your job, your friends, your family, money issues, or your love life. Sit down with a pen and a journal, and ask yourself, 'What's worrying me?' If it seems tough to start, that's totally okay. Just start writing. Eventually the words will flow. Write your little heart out. Then, read it. I bet that hiding in there somewhere, you'll discover either a lack of fulfillment or a fear about something in one or more of these areas of your life. Once you've identified it, ask yourself, 'What can I do about it?' What's completely and totally in your power right now? Go ahead and write about that, too, and don't stop till you've identified at least one thing. You'll see that the answers are inside of you. They just need a little coaxing to come out." —Adam Rosante, certified sports psychology coach
4. "When I get the Sunday scaries, I work out or go for a run with my fiancé and two dogs. We might go on a hike or walk for an hour to get fresh air and peace from the relaxing feel of nature. Basically, I try to focus on the day and my family instead of the upcoming stressful week!" —Meghan Stewart, technology teacher, Corning, New York
5. "I have been using this weekly planner mousepad lately. It helps me to write out everything for the week and see it all at once on the same page. I write out my workouts, when assignments are due, and even meals I have planned, in addition to social obligations and errands. Sundays are a lot less scary when I can lay out the whole week ahead of time and see what I realistically have time for each day." —Emily Hennessey, writer, Chattanooga, Tennessee
6. "On Sunday nights, I take an early evening yoga class, then when class is over, I order in Indian food, take a long shower or hot bath while waiting for the food to come, and then my husband and I eat while watching SNL (either this week's or an old rerun, but the ideal Sunday night is a new episode). It's basically all my favorite things, and it makes me so happy and sleepy, and we look forward to it every week! It brings order to the universe." —Sara Levy, writer, New York, New York
7. "Once my meditation practice became truly consistent, I witnessed a radical decline in my Sunday scaries. I noticed a baseline level of relaxation in my life that wasn't available to me prior to developing a practice. Most notably, when I was triggered by a Sunday-night email, I was able to recognize I had a choice in not only the way I responded to it, but if I had to respond to it at all. And of course, I was able to recognize that my body was having a chemical reaction to something I perceived as 'scary,' although I wasn't in any real danger. Sometimes if we just sit with ourselves in that kind of discomfort and let it move through us, instead of acting out or responding right away, we start to feel empowered instead of powerless." —Ellie Burrows, founder of MNDFL, New York, New York
8. "I frontload my work on Friday so I don't have to take anything home, and I try to simplify my Mondays however possible—no tutoring, no extra responsibilities. The Bachelor helps, too…" —Maggie Scannell, teacher, Medfield, Massachussetts
Get more great health and wellness stories at MarthaStewart.com/Strive.