Health

5 Essentials Oils with Antibacterial Properties
Check out these beauty and cleaning products that go beyond just smelling nice.
When you ponder essential oils, you might think of scented candles, diffusers, and a nice massage. But they're good for more than that! "There are quite a few essential oils that have antibacterial properties," says Kadeem Alston-Roman, an aromatherapist in New York City. "These include tea tree, oregano, lavender, lemongrass, eucalyptus, orange and peppermint, among others."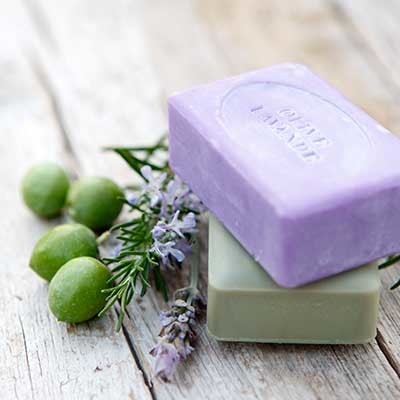 Essential oils are basically plant extracts—oily, fragrant liquids from flowers, buds, seeds, leaves, and other plant materials. Although they're natural, they're still quite potent, and shouldn't be used unless properly diluted. The easiest way to incorporate them into your routine is to buy premade products that incorporate them already at diluted levels. Here are a few to look for next time you hit the natural care section:
Tea tree oil: This oil—meant to be used topically—may help with skin and nail conditions caused by bacteria, such as acne and athlete's foot, according to the National Institutes of Health. You can find it in soaps and lotions, as well as in a gel form for acne spot treatment. Or try it in a sheet mask, like this one from The Face Shop.
Oregano: "I've used this essential oil for over twenty years topically for cuts, scrapes, and even callouses and insect bites," says Claudia Matles, a wellness instructor who runs a personalized health counseling company. Some research on oregano oil's antibacterial properties has also shown that it can be effective against some strains of bacteria, although more research needs to be done. You can buy it as one of the ingredients in a natural hand sanitizer, like this spray.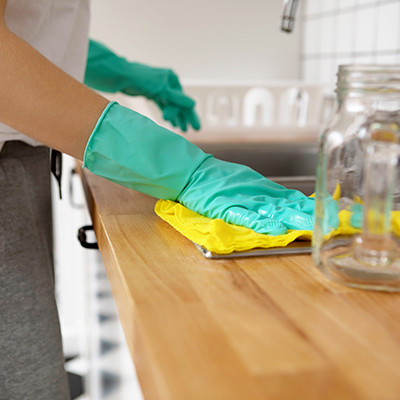 Lavender: You're probably quite familiar with the scent of lavender, but did you know that lavender essential oil has been found to have antibacterial properties? Buy a lavender soap, or next time you're wiping down surfaces, try cleaning with a lavender wipe to make them smell wonderful, too.
Thyme: It's thyme to clean! One study found that thyme was effective against a number of different bacteria. If you don't want to clean your home with harsh chemicals, you can try a household cleaner that incorporates thyme oil.
Eucalyptus: Next time you're shopping for mouthwash, switch things up and try one with eucalyptus. Eucalyptus oil contains an antiseptic called cineole, which kills the bacteria that can cause bad breath. You can find mouthwash formulas that incorporate eucalyptus in the oral care aisle at your local pharmacy—but like all mouthwashes, you shouldn't swallow it.