Health
Four Ways Dogs Promote Good Health, According to Science

+

It's true that dogs demand a lot from their owners—but they also offer a lot in return.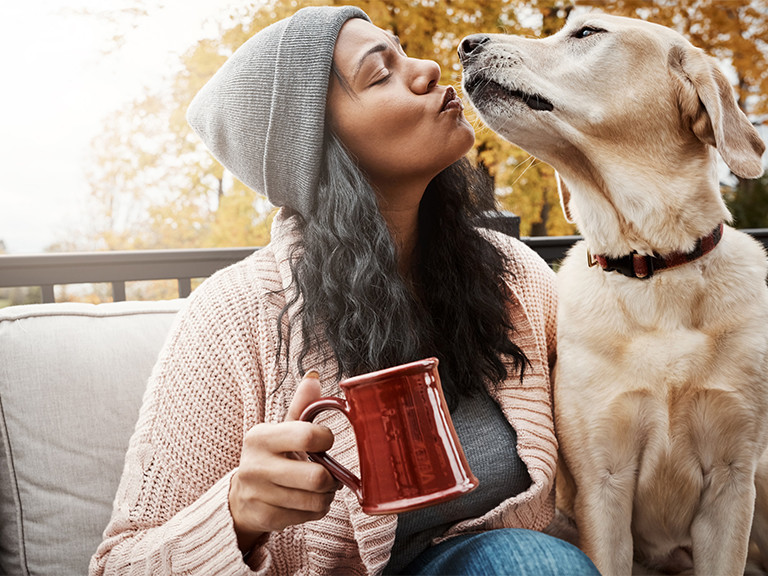 Are you on the fence about getting a dog? Worried that he'll pee on the carpet or chew the furniture? Well, he might—at least at first. But he'll also add so much joy and love to your life. And the benefits of having a dog don't stop at him being adorable and snuggly; according to a growing body of science, dogs can be good for your physical and mental health, too. Here's what the research has to say:
Dogs are associated with better heart health.
When you own a dog, you need to go on walks and play fetch with him, at least if you want him to live his best life (and behave when he's in the house!). So it's no surprise that a recent study found that dog owners had a better CVH (cardiovascular health) score than those without a furry pal and were more likely to report that they regularly exercised and ate well. (Here are six exercises you can do with your dog!) In fact, researchers scored participants on the American Heart Association's seven measures of heart health—blood pressure, cholesterol, blood sugar, physical activity, diet, body mass index, and smoking—and dog owners scored better in all but the smoking category.
Dogs may help heart attack and stroke survivors live longer.
A new study published in Circulation: Cardiovascular Quality and Outcomes, a journal of the American Heart Association, found that dog ownership is associated with a decreased risk of death in people who've suffered a major cardiovascular event. Researchers found that, compared to people who live alone and do not own a dog, people who live alone and do own a dog are 33 percent less likely to die after hospitalization. The study also found that even people who live with a partner or child have a better chance of bouncing back if they also have a dog than people who live with a partner or child but don't have a dog.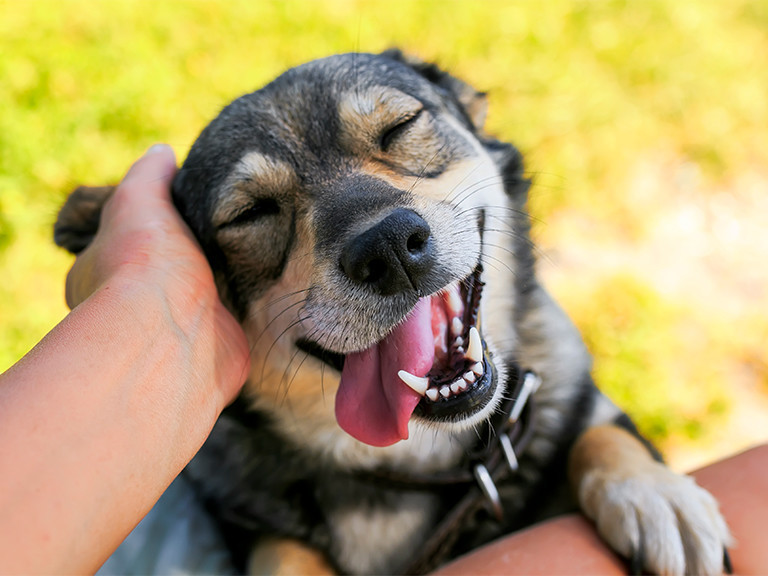 Dogs can revive your social life.
Spending too much time alone isn't just isolating; it's also a serious health risk. According to a report in the Journal of the American Heart Association, social isolation is associated with an increased risk of death, hospitalizations, emergency room visits, and outpatient visits. Yet you may find yourself leaving the house less often as you age, especially after you retire. A dog might help with that: Not only will you have more opportunities to interact with people because you'll be outside with your dog multiple times a day, but you'll also have a reason to visit dog parks, attend obedience classes, head to breed meet-ups, train them to be a therapy dog, and engage in other social activities with other dog owners.
Dogs can give you a sense of purpose.
In a study published in the European Journal of Medical Research, researchers explored the impact of the human-dog relationship on an aging population and found that dogs provide their owners with a sense of responsibility, structure, and purpose—three things many people feel they lack after retirement, and three things that greatly improve overall happiness and quality of life. Plus, in addition to acting as social facilitators (see above), dogs serve as companions themselves. As one respondent put it, "I wouldn't want to be without my dog!"