Brandon and Casey Crosby jumped feet-first into their relationship and their business. They'd gone to high school together, and shortly after reconnecting years later, Brandon—a highly trained, award-winning chef—and Casey—a sales and marketing whiz—launched Chupper Time Catering in Huntsville, Ala. Now parents to sons Wyatt, 4, and Henry, 2, they have a rapidly growing client list that keeps them always on the go—and coffee is a necessity in their household and at their business. Here's what they've learned about entertaining and cooking for a crowd, and how you can translate it to your holiday gatherings—and beyond.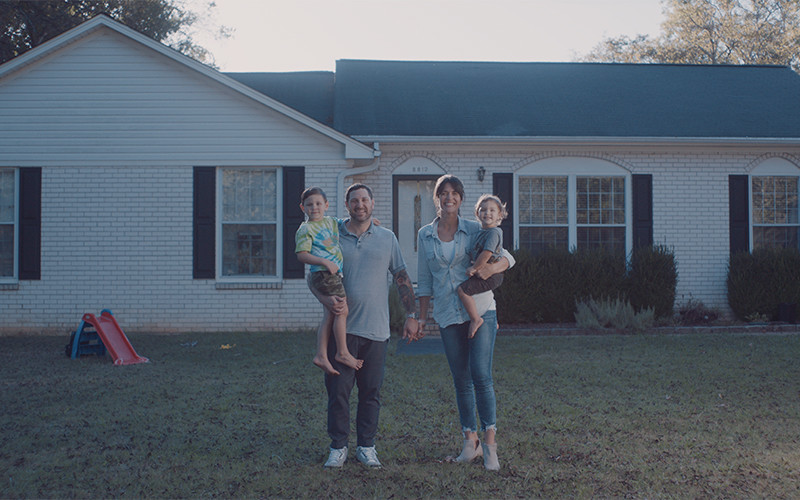 Prepping is key

Brandon generally begins sourcing his food a week before an event, and starts prepping five days ahead. "I always have some kind of plan going into an event," Brandon says. Take a cue from the professionals and do as much work as you can before the gathering—create your menu, shop for all your ingredients, and act as your own sous chef by pre-washing, peeling, and cutting veggies and mixing up dry ingredients before the big day. But here's what all good chefs know: There'll be a wrench in the plan somewhere. "Chefs are like amazing jazz musicians that have to improvise throughout the course of a meal or large event," says Brandon. So remember that even the pros stumble—but not everything needs to be perfect; your guests will be happier if you just go with the flow.

Source your ingredients locally

Brandon and Casey pride themselves on working closely with local farmers' markets to create their dishes. "Do your homework on your local farmers and build a relationship with them," says Brandon. Then, once you've planned your menu, you can pre-order items in bulk and they'll be ready for you the day you want to start prep. "You can even have farmers plant specific things for your event if planned in advance," adds Brandon.

Make your décor and menu personal

Casey says that clients sometimes bring their own family heirlooms to use for dinner service. "I love it when we do events and I have people that are like, 'Listen, we're going to use our grandma's things.' Then, his mother has some things," says Casey. It becomes a beautiful "hodgepodge" aesthetic, as she calls it—and every piece tells a story. Gather up all your favorites (they don't have to match) or have your guests bring their own pieces to pitch in. You'll literally be passing everyone at your table a part of family history! Translate this sentiment to the menu, as well. "I like to find out what my client's favorite meal is, or—if it's a wedding—what the couple ate on their first date," says Brandon. He'll then create a menu that will give guests "a meal that brings back a nostalgic feeling." Ask your guests these questions as you're planning, or pull out some of your family's classic recipes and introduce them to your holiday crowd.

Allow guests to customize their experience

Casey always gravitates toward family-style serving—it's so much easier on the host, and guests can pick and choose what (and how much) they want on their plates. The same goes for coffee service: Instead of brewing up big pots and letting them sit, burn, and eventually go to waste, Casey and Brandon set out the Keurig® K-Duo™ Brewer. Because it's a dual-function single-serve and carafe coffee brewer, they can use ground beans on the carafe side to make everyone's favorite pot of coffee, and guests can use K-Cup® Pods to brew single-serve cups of their personal favorites on the other side. "That's the only way that I'll do it," says Casey, who stopped renting expensive percolators after switching to a Keurig® brewer.