A Brief and Delicious History of Tiramisu
Learn about the history of tiramisu and why you should try your hand at making the dessert with BelGioioso Mascarpone at home.
Before the 1960s, restaurants and cookbooks bore no mention of tiramisu. Today, however, you can't walk into an Italian restaurant without seeing the luscious layers of ladyfingers and creamy custard, made with mascarpone cheese, coffee, and often a bit of brandy.
It first appeared in Treviso, Italy, a small town in the Veneto region, some 40 kilometers north of Venice. There, a family restaurant began serving coffee-soaked biscuits draped in silky custard and topped with a hefty sprinkling of bittersweet cocoa powder. Tiramisu, they called it, Italian for "pick me up."
But were the owners and staff of this restaurant1 really the first ones to dream up the dessert? Some say they actually got the idea from another chef in Treviso who had been making a dish remarkably similar to tiramisu for several decades.2 This dessert, which the chef called coppa imperial, consisted of biscuits with whipped custard, coffee, and a bit of chocolate. The restaurant credited with inventing tiramisu, some claim, merely gave coppa imperial a new name.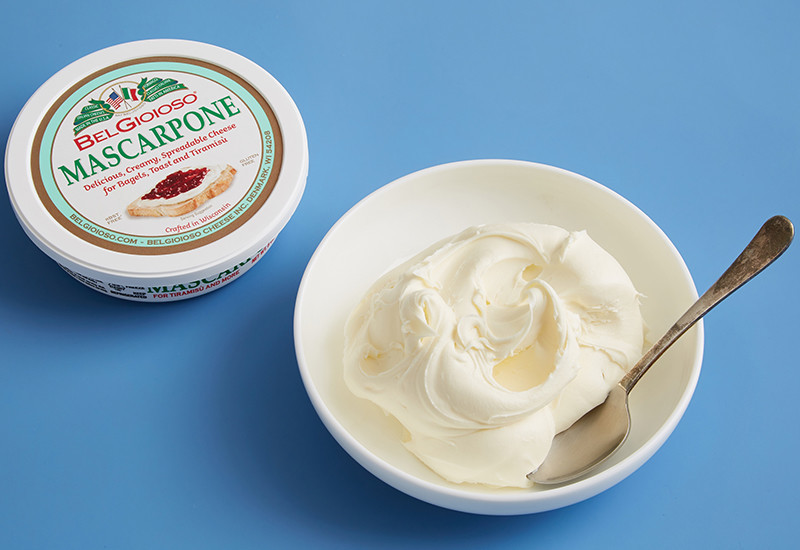 To further complicate matters, a nearby hotel in Tolmezzo, Italy, claims that its owner's wife made the first version of today's tiramisu when she swapped the butter in the classic Italian dessert dolce torino for mascarpone and replaced a spiced liqueur with coffee. Their version, the hotel claims, was first made available to their customers in the mid-1960s, before the Treviso restaurant claims it created the first tiramisu. Only problem? The hotel didn't call it tiramisu.
Regardless of who first created the dessert, it didn't make its delicious U.S. debut until the 1980s. New York and New Jersey restaurants and pastry shops began making the Italian dessert their own, and it worked its way across the country, from restaurants to fancy dinner parties—then, finally, into cookbooks.
Today, many creative home cooks are branching out, looking for alternatives to the savoiardi (ladyfingers) and the liquor, and even flavoring the custardy filling. But one vital ingredient remains constant: the fluffy mascarpone cheese. The light, sweet cheese helps stabilize the zabaglione, the egg-yolk custard that forms the base of the creamy filling. Without that, it's not tiramisu.
Basic tiramisu is quite easy to make, really. The ingredient list is simple: ladyfingers, eggs, sugar, coffee, mascarpone cheese, liquor, and cocoa powder. With many stores now stocking high-quality ingredients like BelGioioso Mascarpone year round, you can make your own layered dessert whenever you want.
TIRAMISU
Makes 12 Servings
---
3 large eggs, separated (or pasteurized egg substitute)

1 cup espresso or strong coffee, cooled

½ cup sugar

2 tablespoons cognac or brandy

8 ounces BelGioioso Mascarpone

2 tablespoons cocoa

10 ladyfingers
Combine 3 egg yolks, 1 tablespoon espresso, and sugar and cognac in a large bowl. Beat 2 to 3 minutes. Add BelGioioso Mascarpone and beat 3 to 5 minutes, until smooth.

In another bowl, combine 3 egg whites and a pinch of sugar. Beat until stiff peaks form, and gently fold into mascarpone mixture. (If using egg substitute, skip this step and beat until fluffy.)

Quickly dip each ladyfinger into the remaining espresso and layer them on the bottom of a small serving dish. Spread mascarpone mixture on top and sprinkle with cocoa. Refrigerate at least 1 hour before serving.
---
MAKE YOUR OWN RESTAURANT-WORTHY TIRAMISU WITH BELGIOIOSO MASCARPONE.
1 http://www.lebeccherie.it/
2 https://www.eater.com/2016/10/24/13314196/tiramisu-history