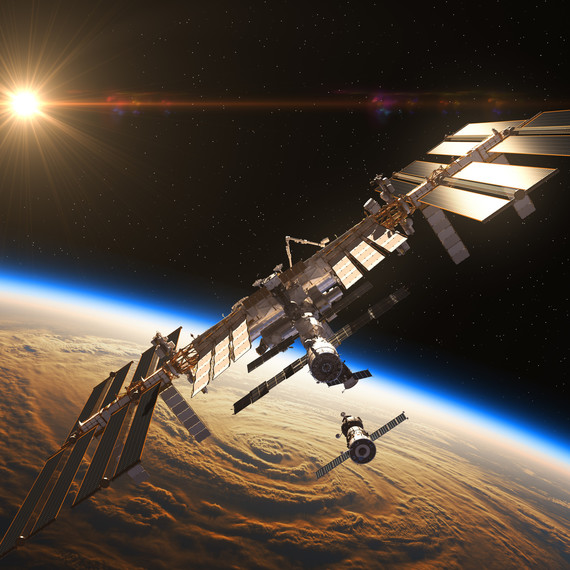 Things are heating up at the International Space Station. NASA revealed that scientists are working on growing the Española chile pepper in space, which would make it the first ever fruiting plant to be grown and harvested at the International Space Station. Their mission has a real purpose beyond mere scientific curiosity. As astronauts prepare for their first trip to Mars, an expedition that would take at least two years, scientists must find a way to supplement astronauts' meals with fresh fruits and vegetables while in space. 
In order to successfully grow fresh crops of produce in space, the plant must be easily pollinated and able to survive in a high-carbon-dioxide environment, according to CNN. NASA scientists have found that chile peppers meet both of those requirements. Jacob Torres, a horticultural scientist working on the project, encouraged his team to consider Española peppers over other varieties of chile. The New Mexico native found that Española chile peppers would be a better choice for harvesting in space due to their ability to grow at high altitudes in a shorter period of time, compared to other varieties.
NASA's goal is to eventually grow a wide variety of fruits and vegetables for astronauts in space. Chile peppers are rich in essential nutrients such as vitamin C, potassium, and immune-boosting properties, all of which would be beneficial to astronauts on lengthy trips that require supplemental food. In addition to added health benefits from a crop of chile peppers, it also offers astronauts a taste of something fresh and flavorful.
This isn't NASA's first experiment with harvesting fresh produce in space. In 2015, crew members ate a crop of "Outredgeous" red romaine grown in a "Veggie" plant growth system in their orbiting laboratory. Scientists plan to launch the first crop of Española chile peppers into space sometime between November 2019 and January 2020.