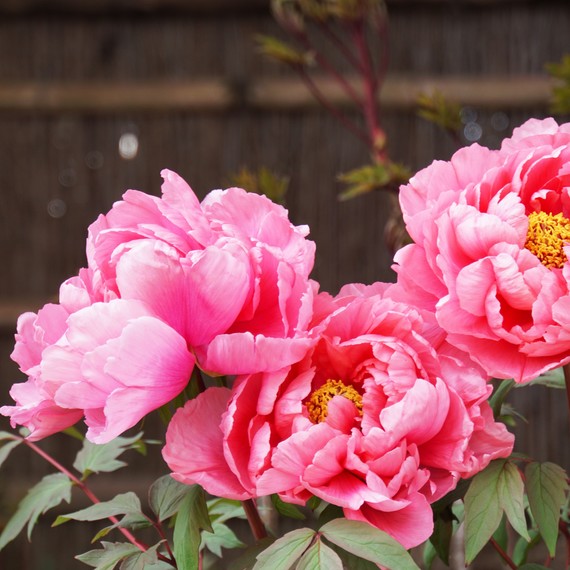 If you're confused by the use of "annual" and "perennial" in terms of flowers and plants, you're not alone. In the horticulture world, "annual" refers to plants that complete their life cycle in just one season—you plant them in the spring and they die by the fall. Don't expect them to come back next year on their own; if you want to grow them again, you've got to plant new seeds or seedlings. Perennials, on the other hand, are plants that fade back and die in the fall and return for a brief but brilliantly beautiful time in the spring or summer. If you care for them properly, they'll keep coming back year-after-year.
To be labeled "perennial," a plant must grow for at least three seasons, though many return for 15 years or longer. A great example is the peony which, according to the New York Botanical Garden, may keep going strong for a remarkable 60 years! So, should plant annuals or perennials in your garden? Ultimately, it's up to you, but we think you'll find that it's satisfying to add both to your landscape—mixing things up is what gives your garden a custom look. Below, check out a few suggestions of what to plant, which depends on the amount of sun and shade in your garden. Also, if you're new to gardening, see which annuals and perennials require little fussing, and the right time to plant them.
Annuals
Most annuals should be planted outdoors in the soil after the last frost, like morning glory and larkspur. Others, such as coleus and impatiens, should be planted indoors from seeds six to eight weeks before transplanting them outside in the garden. Most annuals will start growing at four to seven days, others may take up to four weeks. If starting your flowers from seeds feels like too much work, visit your local garden center. They'll begin stocking colorful annuals for both sun and shade in early spring, and most will continue to offer a variety of options straight through until the end of summer.
Some sun-loving annual varieties include geranium, petunia, salvia, and sunflowers. If your garden doesn't get much light, try planting begonia, calendula, pansy, and snapdragon, which are all considered shade-seeking flowers. And if you're just starting out, poppies, zinnias, marigolds, and cosmos are your best bet as these varieties are easy to grow.
Perennials 
For perennials that bloom in the summer and fall, you'll want to get busy planting in the spring shortly after the last frost when the danger of freezing soil has passed, says Adam Dooling, the Curator of Outdoor Garden and Herbaceous Collections at the New York Botanical Garden in Bronx, New York. Plant spring-blooming and early-summer-blooming perennials in the fall, which gives the plants enough time to establish themselves before the harsh conditions of winter set in.
If your backyard gets full sun, try salvia, delphinium, black-eyed Susan, and day lilies. Not so lucky with light? Try hosta, columbine, astilbe, and coral bells. Beginners shouldn't shy away from the ever popular peony, which—along with yarrow, purple coneflowers, and sedum—are good starter varieties.