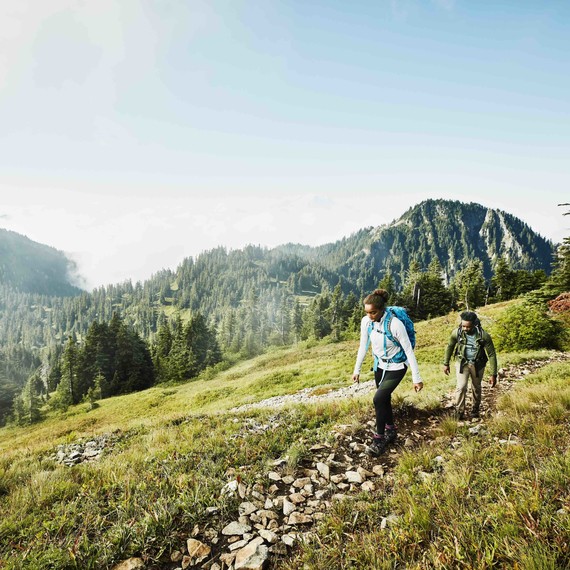 If you've been searching for another reason to head for the nation's Northwest, here's one: Washington was just named the best state in America, according to the newest rankings from U.S News & World Report, published today. While its apples are arguably some of the best in the country and its parks the most scenic, the Evergreen State also ranked number one for its quality of education—with some of the country's highest student reading and math scores—and its climate-friendly way of life, including placing priorities on cleaner power for businesses. 
"This confirms what we, in Washington have always known, that our state is great for businesses, workers, and investments, coupled with natural beauty and innovative, creative people," said Washington Governor Jay Inslee in a statement. Each year, the report creates these rankings based on various criteria from quality of health care systems, education, overall state of the economy, and the potential for new opportunities. 
Prefer the Northeast? New Hampshire came in second place. The Granite State not only holds the country's ninth highest life expectancy rates, but also has some of the lowest violent crime and incarceration rates. And in third place was Minnesota, which was in the top ten in several categories, including opportunities, natural environment, and infrastructures. Rounding out the list's top ten states this year, in order, are: Utah, Vermont, Maryland, Virginia, Massachusetts, Nebraska, and Colorado. 
As an added boost for Virginia, the city of Arlington was also recently named the fittest city in the country, according to a new annual report from the American Fitness Index Board. To create this list, cities are ranked for both the personal health of its residents (from diet and heart health the percentage of people who exercise regularly) and the health of the community (which includes air quality, pedestrian safety, and quality of local parks). To no surprise, the second and third spots for fittest cities went to Seattle and Minneapolis, respectively.