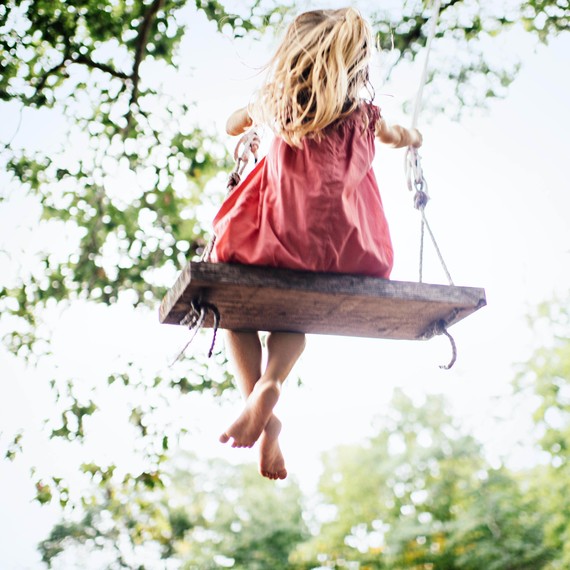 In 2009, a few years after stepping away from a prominent editing career, journalist Dominique Browning got the freelance assignment of a lifetime. The nonprofit Environmental Defense Fund (EDF) hired her to write a column for its website about the group's efforts to tackle some of the planet's most pressing problems. Although Browning had read obsessively about climate change for years, a lot of the technical language used by economists, scientists, and environmentalists during her interviews went right over her head. "I kept saying, 'Talk to me like I'm a fifth grader,'" she recalls. "There was so much jargon, and not enough explaining why these things mattered to me and to regular people." 
The assignment occurred at a fateful moment. Browning had been following the burgeoning mom-blog scene, and she noticed that when it came to the environment, the conversation revolved mostly around what products to buy to keep toxic chemicals and air pollutants out of the home, and not the bigger picture: changing policy. On top of that, her own two sons were recently out of college, and she was missing the day-to-day rhythm of parenthood. Here, she thought, was an opportunity to channel her protective instincts, and storytelling skills, to fight climate change. She set her sights on cleaner air, a cause she believed everyone could under and get behind. 
When she asked herself who might have the most vested interest in pushing for tougher regulation again pollution, her mind went back to moms. She knew from her research that poor air quality directly impacts children's health; asthma, for instance, is the most common serious chronic disease in kids, affecting 1 in 12. "Children take more breaths per minute than adults. And they're running around and playing outside even on days when air quality is bad," Browning says. "No one was talking about how to engage politically. I've learned since then that no politicians will do anything—particularly anything difficult—if they don't think voters care about it." 
In 2011, Browning linked up with a group of like-minded activists she'd met while writing for EDF, and with legal, science, policy, and regulatory backing, as well as some seed money, from the nonprofit, Moms Clean Air Force was born. Its plan was simple: "We thought, Let's talk to women, bring these problems down to earth and to their lives, and mobilize them on behalf of our children's health," she says.
One of the organization's first goals was to increase awareness of the need for longer mercury safeguards. "I knew you wanted to avoid mercury in your fish, especially when you're pregnant, but no one had ever told me that it's an air pollution problem," she says. The group commissioned a series of illustrations that explain how mercury from coal-fired power plants moves from air into water sources, gets absorbed by fish, and increases in toxicity as it makes its way up the food chain into your dinner, your body, and a developing fetus's brain. 
Using basic online activism—spreading the word through the blogosphere, sending emails to subscribers with informational resources and encouraging them to share, launching petitions and letter-writing campaigns—Browning's team began to grow. As momentum built, they also realized the power of having mothers meet in person with legislators to demand change. 
At the end of 2011, the Mercury and Air Toxics Standards were finalized—new rules that placed the first-ever national limits on the amount of mercury and other toxic pollution power plants can release. In the following six years, according to a 2018 report from the Center for American Progress, mercury pollution from power plants diminished a staggering 81.7 percent, which is estimated to save up to 11,000 lives every year. Mercury concentrations found in bluefin tuna in the Atlantic are also down. 
It was a major victory, but there's more work to do. Late last year, the U.S. Environmental Protection Agency moved to unravel those standards. Now more than one million advocates strong, Moms Clean Air Force continues to rally people on both sides of the political aisle ("it's a 'mom-partisan' issue," Browning says) and to expand its reach across the country to regain lost ground. The group is working with a minister to create a faith-based guide to eco-activism in predominantly African-American churches in the South through its program CommunityRx, and has launched the Ecomadres program, a collaboration with the nonprofit conservation group GreenLatinos, to give Latina mothers the tools they need to be heard. 
And the org has more irons in the fire: It has teamed up with others to convince the governors of Pennsylvania and Colorado to enact stricter limits on climate-warming methane pollution. It helped pass the bipartisan Lautenberg Act in 2016, which was designed to protect the public from toxic chemicals in consumer products like paints, adhesives, and stain removers. And it's mobilizing support for federal clean-car standards to cut billions of tons of greenhouse-gas emissions (i.e., climate pollution) and save American families $1.7 trillion on gas by 2025. 
When setbacks occur, Browning stays hopeful by connecting with what she's fighting for. "Despair and paralysis are awful to live with," she says. She'll garden, go for walks in nature and focus on the birds, and spend time with her 3-year-old grandson, her biggest motivator. "Or I'll go look at a piece of art and marvel that human beings are capable of such gorgeousness and beauty and imagination," she says. "We are capable of getting ourselves out of this mess. But we have to demand action." 
"Political action is the most important thing to do right now for the environment," Browning says. "Contact your senators and representatives. They work for us!" Lifestyle shifts can also help. Start by buying electric: Transportation—the vehicles we drive daily—is the largest contributor of greenhouse gases in the U.S. If you're in the market for a new set of wheels, consider an electric car. They're quiet, produce zero direct emissions of smog-forming pollutants, and will save you significantly
at the pump. 
You can also switch to clean energy: Ask your utility provider if you can get your electricity from renewable resources. Don't worry; you will never be left in the dark if the sun isn't shining or the wind isn't blowing. Utilities are always balancing their mix to keep the lights on. And, if you can, try to go vegetarian at least two days a week. Industrial-scale agriculture contributes enormously to methane emissions, a major cause of climate change. 
To learn more, sign up at momscleanairforce.org.