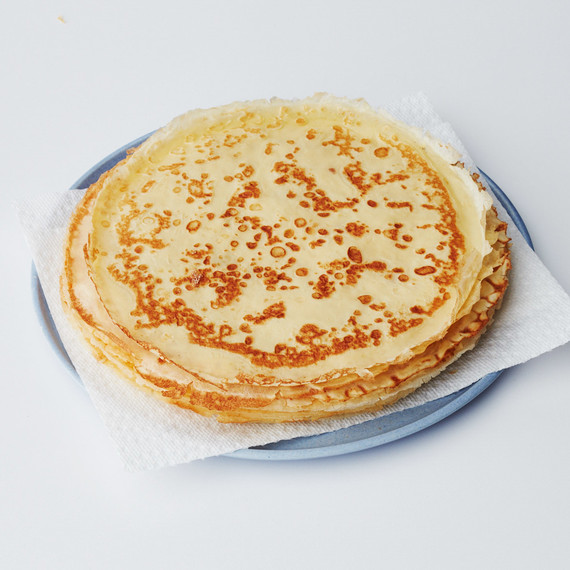 Crepes seem complicated until you prepare them and realize how truly simple they are—and then you'll want to make them over and over again. These paper-thin pancakes originated in France and are versatile as a sweet or savory dish. Puréeing the batter is key to getting a super smooth consistency that will cook evenly. This is also the time to break out your nonstick pan—the coated surface is essential to successfully flipping the crepe without tearing it along the way.  
Grocery List
All-Purpose Flour
Granulated sugar
Whole milk
Large eggs
Unsalted butter
Kosher salt
Prep the Batter
In a blender, purée 1 cup unbleached all-purpose flour, 1 tablespoon sugar, ¼ teaspoon kosher salt, 1½ cups whole milk, 4 large eggs, and 3 tablespoons unsalted butter until smooth, about 30 seconds. Refrigerate at least 30 minutes and up to 1 day (this lets the flour absorb the ingredients for tender results); stir for a few seconds before cooking.
Pour and Turn
Heat an 8-inch nonstick skillet (measured across the bottom) over medium; lightly brush with butter. Pour a scant ¼ cup batter into center of skillet, quickly tilting and swirling until bottom is evenly coated. Cook until crepe is golden in places underneath and edges begin to lift from skillet, 1 to 1½ minutes. Lift one edge of crepe with a rubber spatula, then use your fingers to gently flip it. Cook on second side until just set and golden in places on bottom, about 45 seconds.
Stack and Serve
Slide crepe onto a paper towel-lined plate. Repeat with remaining batter, coating pan with more butter as needed. Stack finished crepes directly on top of one another (which allows them to steam and stay soft and pliable). Let cool completely before using, or wrap tightly in plastic and refrigerate up to 5 days, or freeze up to 1 month. 
Sweet or Savory
Crepes are a simple and creative vessel for tons of versatile fillings. We love classic sweet pairings like Nutella Crepes or Bananas Fosters Crepes, and there is a whole category of savory crepes waiting to be devoured for dinner.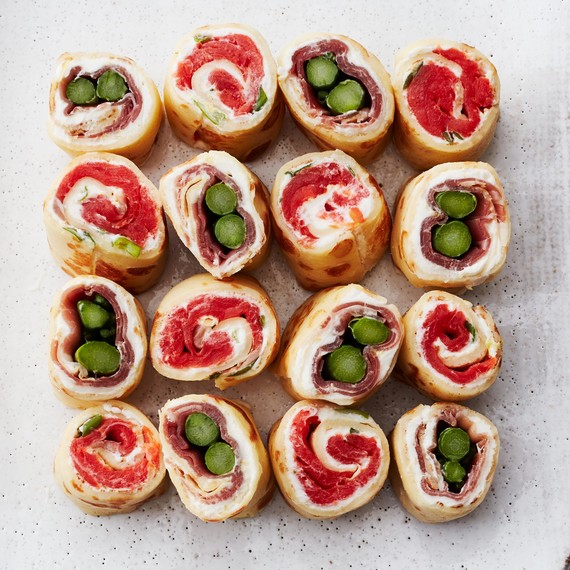 Savory Crepe Roll-Ups?
These eye-catching crepes are a perfect (big) bite-sized appetizer. Salty smoked salmon and prosciutto is balanced by mild cream cheese and blanched asparagus.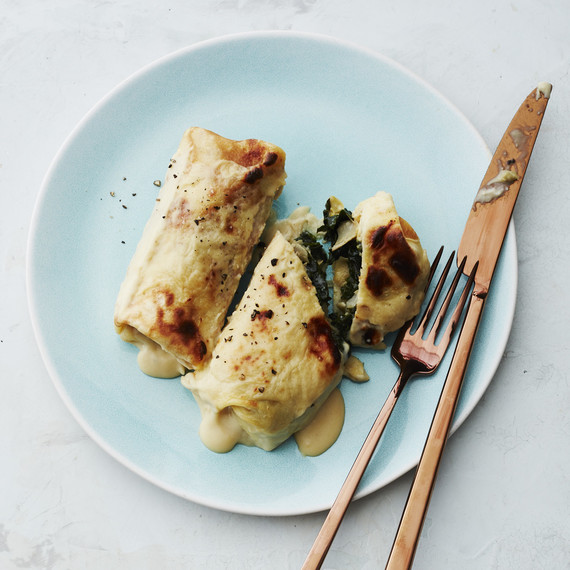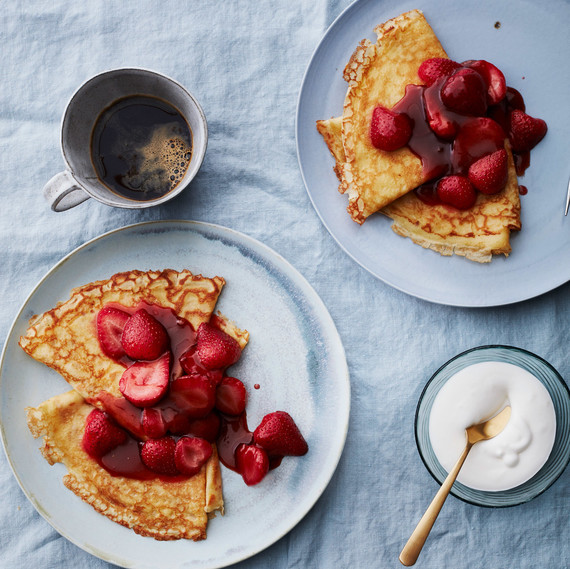 Strawberry Flambé Crepes
When a sauce of brown sugar, cinnamon, strawberries, and silver rum is ignited over crepes it makes for a truly decadent dessert.