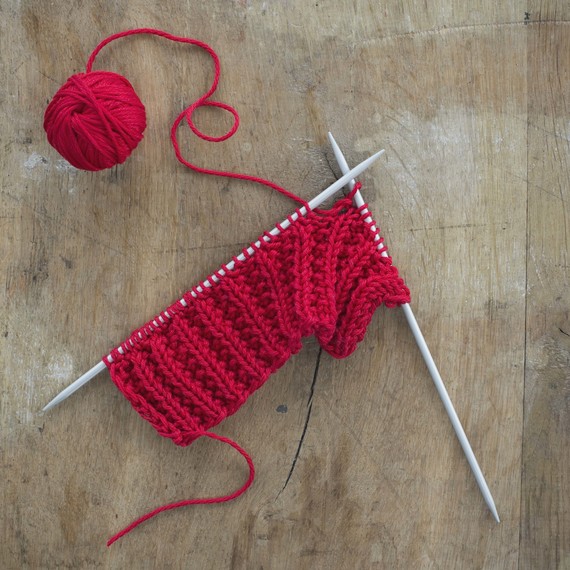 Looking for a reason to knit this spring? If you ask us, there's nothing better than picking up your needles for a good cause. In honor of Military Appreciation Month, Operation Gratitude will be hosting its 16th annual RED Scarf Challenge with a 16-day craft-a-thon. Beginning on May 3, 2019, and running until Armed Forces Day on May 18, 2019, the non-profit will be collecting handmade scarves to include in the more than 10,000 care packages to be delivered to service members in June. 
Why red? Its acronym stands for "Remember Everyone Deployed" and represents a greater social campaign, R.E.D Fridays, encouraging Americans to sport the color weekly to show their support. 
Since 2003, Operation Gratitude has delivered over 2.3 million care packages to thousands of soldiers, veterans, their families, and care givers, thanks to the help of their volunteers. And out of all the package's goods, Kevin M. Schmiegel, Lieutenant Colonel, USMC (Ret.) and Operation Gratitude's Chief Executive Officer says the handmade items often speak the loudest. "We hear time and again that our handmade items are the most cherished items in our care packages," he tells us. "The impact that knitters and crocheters have can be seen in the emails we get from our recipients who are deployed. They share how overwhelmed they are with emotion that someone would take their own time to knit or crochet a gift for them to  recognize the service and the sacrifice they make."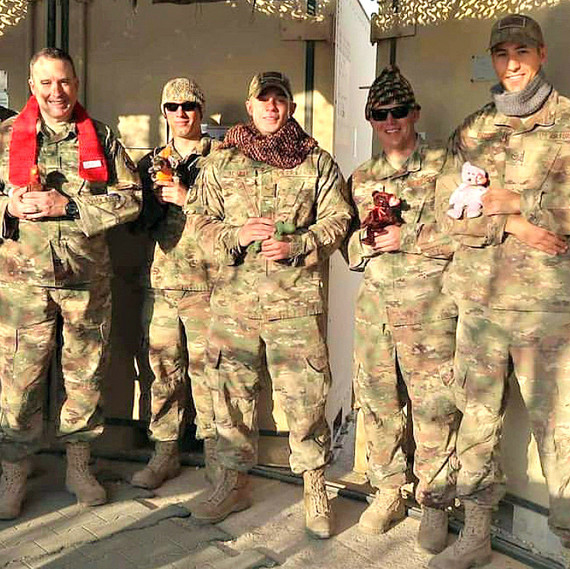 Last year, the organization collected over 70,000 handmade scarves and hats, both through the challenge and year-round donations. This year, they're looking to double that number. 
As an incentive for crafters to help them reach this goal, Operation Gratitude will be offering awards to crafters who complete the most scarves during the challenge, from free skeins of yarn to social media spotlights. The top three crafters will also be able to "adopt a unit" in which Operation Gratitude sends the handmade scarves to a specific unit who'll reply with photos and a personalized thank you email in return.
Ready to start knitting? Grab your needles (and maybe a few friends, too!) and check out the challenge rules, guidelines, and shipping address here, as well as a few patterns to get you inspired here. All scarves must be postmarked no later than May 20, 2019, to be considered for the challenge. 
If you are interested in volunteering with Operation Gratitude and learning about more ways to give back throughout the year, visit operationgratitude.com.