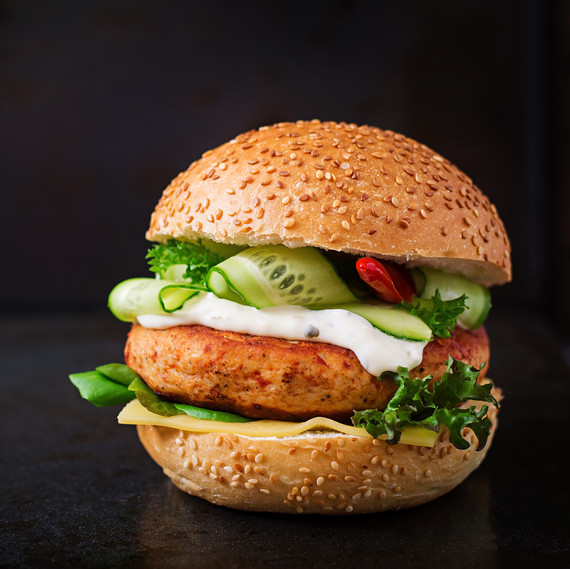 According to the United States Department of Agriculture, federal officials are investigating a multistate outbreak of salmonella poisoning that may be linked to Butterball ground turkey, among other products. The USDA posted a recall notice this week that outlines how more than 78,000 pounds of ground turkey could be contaminated with Salmonella Schwarzengrund. The recall notice says that five patients in two different states have fallen ill, and the samples taken from those individuals could be the same strain found in certain Butterball products.
Butterball produced the majority of the potentially tainted ground turkey on July 7, which was shipped to institutional and retail locations across the nation. Federal investigators say that they're most concerned that the turkey in question may be in shopper's freezers, as expiration dates have well passed for on-shelf retail space. USDA officials are asking Americans to check their freezers and immediately dispose of the turkey should they have it frozen, or to bring it back to the retailer for a refund so that it can be properly disposed of. Be sure to sanitize your freezer, as well—salmonella bacteria can transfer on contact.
Butterball is not the only brand affected by this recall—according to the USDA, Kroger-branded ground turkey products in 48-ounce packages are also listed as potentially contaminated. Mideastern regional chain Food Lion also has ground turkey products among the list of those being recalled. For more information, visit the USDA's website, which contains images, best by dates, and UPC codes of the recalled products.
Eating the tainted turkey could lead to salmonellosis, which is one of the most common foodborne illnesses, the USDA reports. Common symptoms include painful abdominal cramps, high fevers, and chronic diarrhea, and these can occur anywhere between 12 to 72 hours after coming into contact with the product. Most people can recover without formal medical treatment within four to seven days, but if you feel like you are experiencing salmonella poisoning, federal officials advise seeking medical treatment immediately.