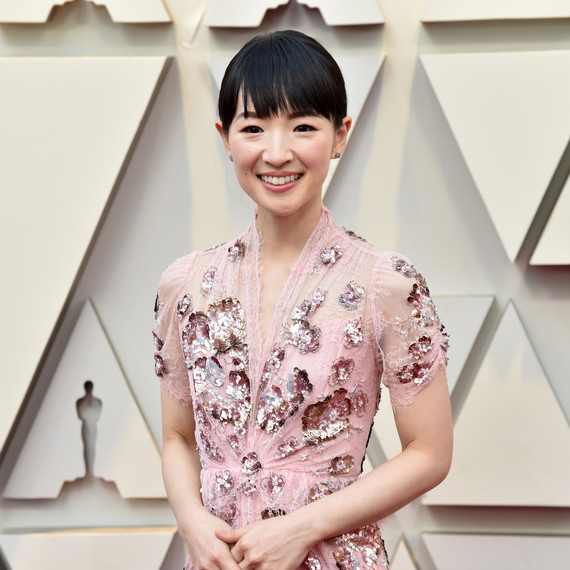 Marie Kondo isn't just about the one-time clean out.
The organization guru and star of Netflix's Tidying Up does several things every day in her own home—and you can to!
No need to break out the storage boxes or dump the contents of your closet. These little tasks, tacked on to your regular daily routine, will help you live the KonMari life, the author of "The Life-Changing Magic of Tidying Up" tells PEOPLE.
Swap Shoes at Home
Pull a Mr. Rogers and change your shoes when you come in the door. "When I come home at the end of the day, I wipe the soles of shoes with gratitude before storing them in the closet near the entryway of my home. I then change into my house slippers," says Kondo.
Keep Pouches in Your Purse
Instead of digging in an abyss for that chapstick, organize the bag you rely on every day. Then keep it that way! Kondo says, "I store items vertically in my handbag, so I can see everything and so the items are easily accessible. I like to use individual pouches—with patterns, colors and fabrics that spark joy!—to help keep things organized in my purse."
Prevent Fridge Chaos
Her love of boxes doesn't stop at closets—and makes meal prep or packing kids' lunches a breeze. "I use boxes to sort items and stand everything vertically in my refrigerator," she says. "I even use boxes inside the shelving on the refrigerator doors to keep condiments and sauces separated."
Put Away Shampoo
This daily habit will actually allow you to clean the bathroom less often. "I do not keep my shampoo bottles in the shower or bathtub; I wipe them down and make sure they're completely dry after use, returning them to their home in a basket under the sink," says Kondo. "This makes cleaning the bathroom easier and prevents the buildup of mildew."
Want more ideas for getting organized from the woman sparking tidying joy around the world? Read her advice for successfully finishing that clean-up you started in January, and watch Tidying Up, now streaming on Netflix.
This post originally appeared on PEOPLE.com by Mackenzie Schmidt.