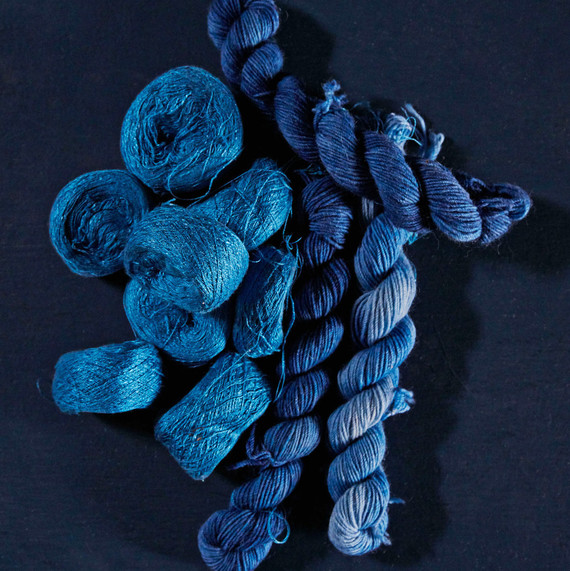 This latest kindness campaign is not only on a mission to warm hearts, but heads, too. Launched by Lion Brand, the #HatNotHate movement is collecting blue handmade hats from across the country to help raise awareness against bullying—best of all, you can help!
Why blue? The soothing hue signifies peace and solidarity, and it's also a color associated with many other child abuse awareness and prevention causes. Since the yarn company's "craftivist" campaign debuted in 2018, they've collected over 2,600 handmade hats for good causes. This year, they're looking to hit a whopping 25,000 donations. All hats collected will be distributed to various schools across the country who are participating in World Day of Bullying Prevention in October. 
Want to help? Here's how to craft your contribution. First, choose a hat style. All styles are welcome—from beanies and caps to slouchy fits—as long as they're made with blue yarn. If you need some inspiration, Lion Brand shares these free patterns to help knitters of all levels get started. 
When you finish knitting, be sure to note the fiber content of yarn used as some of the receiving schools may have allergen restrictions. You can also considering sewing on an optional #HatNotHate wooden tag, found here. (They are currently out of stock but will be available early April.) Once your hat is complete, mail it to the address on the website before August 1, 2019, which is when submissions for donations will close. 
Don't forget to share your creations by posting a photo of your hat on social media add using the hashtag #HatNotHate. It's an easy way to spread awareness for the movement. Want to make an ever greater impact? Gather with your local knitting circle or fellow crafty friends for a weekend knit-a-thon, challenging yourselves to hit a hat quota. Here are a few of our favorite ways to stitch together a knitting party.