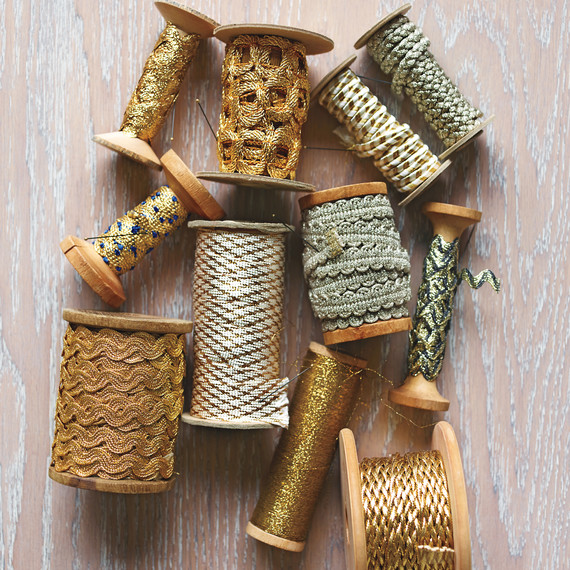 The time for spring cleaning is soon approaching, which means that now is the time to take an honest look at your craft supplies and part ways with items you no longer need. For the crafter, it can be hard to say goodbye to supplies you once bought with purpose—whether it was to build that birdhouse or knit a king-size blanket. But just as easy as it is to tack a new project on your to-do list, it's just as easy to allow that list to pile to insurmountable heights.
There's no shame in dropping these projects. The fact that your old supplies will be transformed into a new, beautiful creation once given into the hands of another crafter should offer some consolation.
What Craft Supplies You Should Discard?
When you're faced with a room full of craft supplies, separating everything into categories can help ease you into the process. If you're an avid crafter, chances are you work with multiple mediums: You might crochet, paint, create polymer clay pendants, and scrapbook. Organize all of your supplies by use first so that you can quickly take stock of what you have within each category. Then, ask yourself these questions: Will I realistically complete the project I originally bought this supply for within the next year or before it expires? Does this material still fit my design style? Can someone else use this material more than I can? It's easy to look at all of your supplies and see the potential of what they could be, but if you take off those rose-tinted glasses and seriously assess what's you have on hand, you'll make the best use of your stash.
Now that you've decided to declutter, all you have to decide is whether to sell, swap, or donate. If you have any unopened merchandise, high-quality designer material, or supplies that have set you back a pretty penny, then selling those extras might make the most sense for you. On the other hand, if you find that most of your supplies you're parting with are a result of a style change, then you might want to swap. Perhaps you're no longer in love with millennial pink and are more into lilac now. Why not find a crafter's swap and trade in items for news ones you truly love? If you don't want to go through the hassle of listing items online, meeting up with local buyers, shipping large boxes, or finding a crafter's swapping circle, then donating will probably be the best route to take.
How to Sell Craft Supplies
A good starting point for selling your extra supplies is simply asking friends on social media. Post about it on Instagram or Facebook. If someone you know is willing to buy some of your supplies, it's an ideal situation. For one, you won't have the safety concerns that come with meeting a stranger for a sale. For another, you will also probably feel good that a friend will be able to make good use of your supplies. Facebook Marketplace is also another good starting point. Since anything you list on Facebook Marketplace is public and automatically posted on your profile, your personal social network will be notified. If friends aren't interested, hundreds of local buyers nearby will still be able to find your "for sale" listings. Another great avenue for selling on Facebook is through Facebook Groups. Do a search and see if you can find any local yard sale, crafter circle, or destash groups.
If social media isn't your thing, Etsy and eBay are popular digital marketplaces. Etsy specializes in handmade goods, vintage items, and crafting supplies. "Craft destash" is a popular keyword for extra craft supplies people sell at heavily discounted prices. eBay is another popular choice, and you never know how much you may end up getting for an item if you list it for bidding.
How to Swap Craft Supplies
Do you happen to have any like-minded crafty friends? If so, host a crafternoon to swap supplies! Send out invitations, make it a potluck, and enjoy a pleasant afternoon of making a themed project with good company. Whether you implement the "give one, take one" method or have it in free-for-all style, you can exchange materials and make good use of them in a craft project that everyone can take home at the end of the party. If there are any leftovers, donate them.
If you don't want to host a Craft Swap party of your own, search for a local group on MeetUp or through Facebook. You're sure to find a litany of options just through those two search engines.
How to Donate Craft Supplies
When it comes to donating craft supplies, there are multiple organizations, both at the local and national level. For most, donating to your local community is a fulfilling feeling. Consider donating to local schools (elementary teachers will be incredibly appreciative), churches, or senior centers. Another way you can donate to your local community is by volunteering your time to teach a class that comes provided with supplies for students. For example, if you have a lot of extra yarn, you can reach out to your local library or community center and offer to teach a beginner's knitting class. This is a great way to spread the joy of your beloved craft while simultaneously putting all your extra supplies to good use.
There are also charitable organizations that will put your craft supplies to good use. If you have extra yarn or fabrics, consider donating them to organizations like The Knitting Connection, Newborns in Need, and Carewear. Each is made up of volunteers who provide handmade clothing to children in need. A Little Something is an organization that helps refugee women become self-sufficient through crafting, Beads of Courage provides arts-in-medicine for children with serious illnesses, and Inklude Studios provides a creative space for adult artists with autism or other developmental challenges.