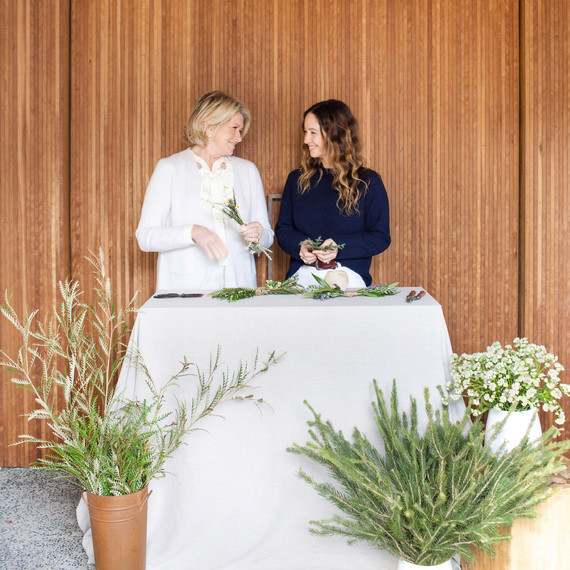 Can you remember a time when Martha's name wasn't synonymous with all things making, mending, creating, and imagining? Neither can we. For 25 years, crafters have turned to Martha and her team of editors for all kinds of projects, whether it be something as simple as how to sew a button or extravagant as designing a couture Halloween costume with 15 yards of pink tulle plus a woodland forest of artisanally made mushrooms to match (and if you're asking, yes, she's done the latter).
You can always trust her for step-by-step instructions, brilliant photography, plus the tools and materials to do the task right. And having published countless tomes on the techniques—candlemaking, scrapbooking, flower pressing, and glittering galore—she wrote the book (or should we say, multiple books) on how to make something by hand with unparalleled attention to detail and an unapologetic aim for perfection.
Who else would think to turn a pinecone into a penguin, milk cartons into soap molds, or glass jars into, well, almost anything? It's a testament to her expertise, and these are just a few of the projects that illustrate her ethos: Make it practical, make it useful, and, above all, make it inspiring.
Anytime she hosts a crafternoon with her celebrity friends.
That's true whether it's making Christmas ornaments with Claire Danes, writing cards with Diana Ross, building a peg rack with Conan O'Brien, or teaming up on a showstopping floral installation with Jenni Kayne.