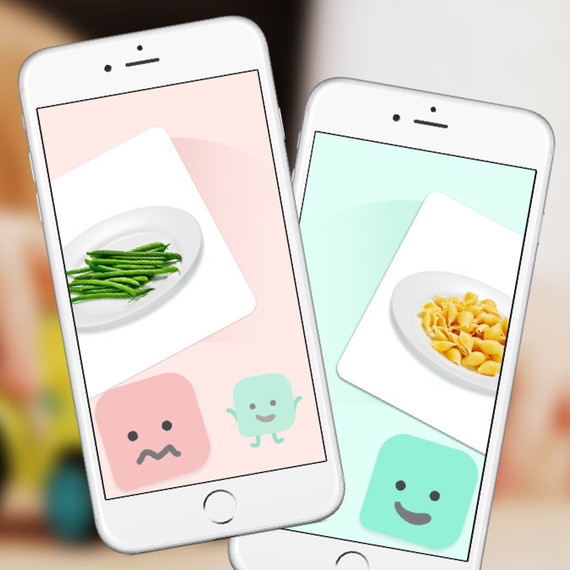 If you've got a picky eater on your hands, a new app could help make mealtime less of a minefield. When to Wonder: Picky Eating, an app intended for parents and their children ages six and under, features activities like a sorting swipe game that allows little ones to sift out "yucky" foods from "yummy," videos, questionnaires, and more. It can even provide parents with real-time advice for dealing with a particularly difficult dinnertime, plus inform them when they should consider seeking further consultation from a family health provider. 
Developed by the researchers at NYU Langone Health's Department of Child and Adolescent Psychiatry, the app is also aiming to analyze users' data, per their consent, as part of a larger initiative to study children's food preferences, emotional connections, developmental factors, and issues such as anxiety, sleep, and temper tantrums. 
"This is an exciting moment in the field of child mental health," said Helen Egger, MD, chair of the Department of Child and Adolescent Psychiatry in a press release. Egger is also the founder and co-director of the WonderLab at NYU Langone, a digital health initiative bringing together experts in mental health and digital technology. "Providing this new tool directly to parents accomplishes two important goals. First, it helps families make well-informed decisions for their children. Equally important, child mental health experts will learn from the information shared by the study's participants to expand our understanding of mental health in children everywhere."
Upon downloading the app, free for all Apple and Android devices, users will be screened for the study's eligibility and then prompted to give data-sharing consent, all of which will remain anonymous. 
"The rise of telemedicine and the widespread prevalence of smartphones in every home is creating an exciting paradigm shift in the way mental health professionals reach those in need of care and guidance," says Timothy L. Verduin, PhD, clinical assistant professor and Director of Technology Innovation in the Department of Child and Adolescent Psychiatry and co-director of the WonderLab. "This new apps-based initiative is a novel way to address the global lack of access to care and knowledge about child mental health, by putting evidence-based information right in a parent's pocket."