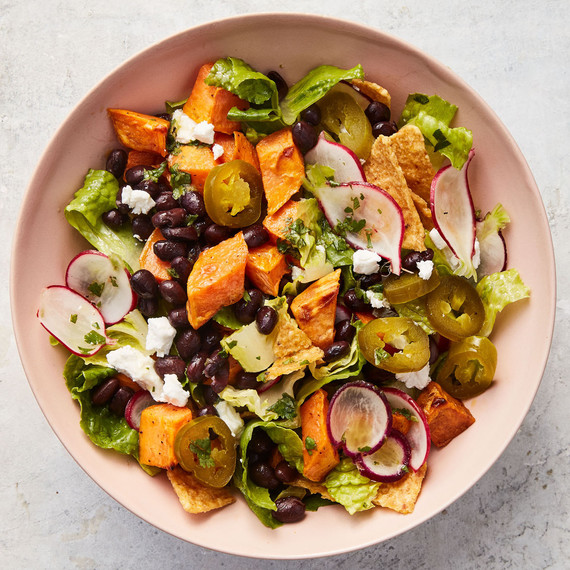 Here are our suggestions for dinner for the next seven days. The weeknight recipes take less than an hour of mostly hands-off time, many cook much quicker than that but may require constant stirring. On the weekends we like to try something different; recipes that cook long and slow, projects that get us using new ingredients and techniques, and menus to make entertaining a cinch. Join us every week for dinnertime inspiration.
Monday: Taco Salad with Sweet Potatoes
Sure, you can make a dinner salad in the winter but don't try to replicate a summer favorite. Hold the (out-of-season) tomatoes and have your salad star cold-weather vegetables like the roasted sweet potatoes that anchor this tasty vegetarian take on the taco salad. The only cooking required for dinner tonight is to roast those sweet potatoes.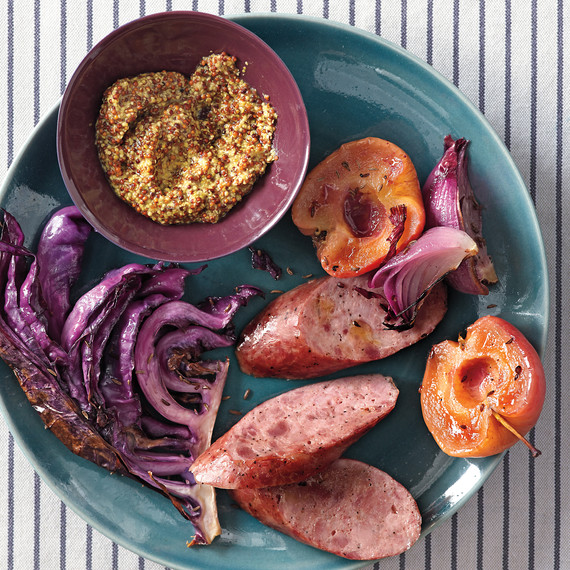 Tuesday: Roasted Kielbasa with Apples and Cabbage
Here's a colorful, hearty one (sheet) pan dinner that requires just 10 minutes of prep. Have a glass of hot apple cider (or pilsner) while the oven does the work.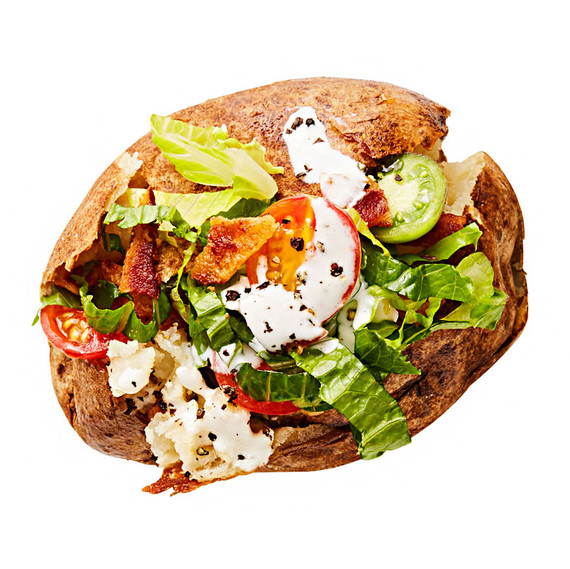 Wednesday: BLT Baked Potato
We're channeling Martha today. Well, sort of. She likes her baked potato minimal and for lunch, but the type of potato (always russet!) and the method are the same. For dinner, these are stuffed with lettuce, tomatoes, and bacon then topped with a buttermilk mayo.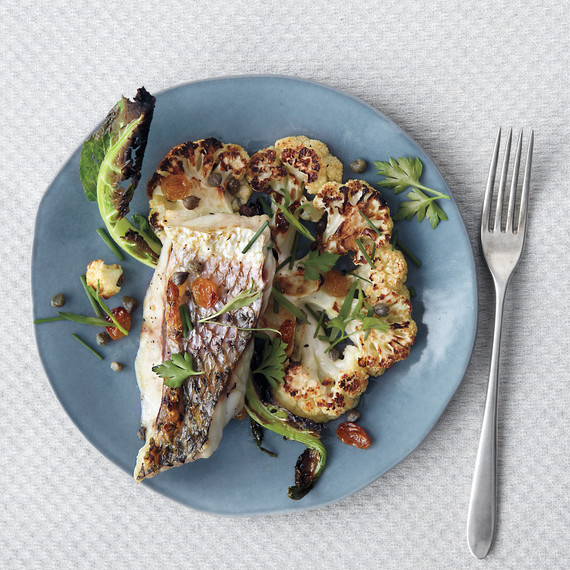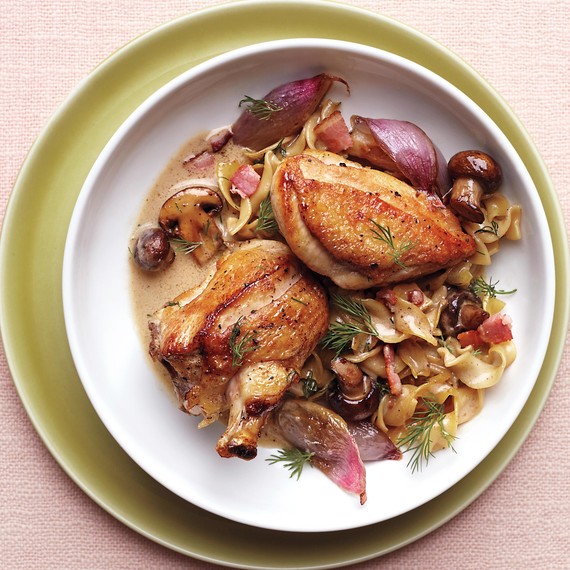 Saturday: Slow-Cooker Ribollita
A healthy, hearty soup, ribollita means "reboiled" in Italian and this Tuscan classic is traditionally is prepared on one day, then reheated and eaten the next. With our slow-cooker version, you get same-day deliciousness, along with loads of healthy greens and a new use for stale bread. It's a truly comforting vegetarian dinner.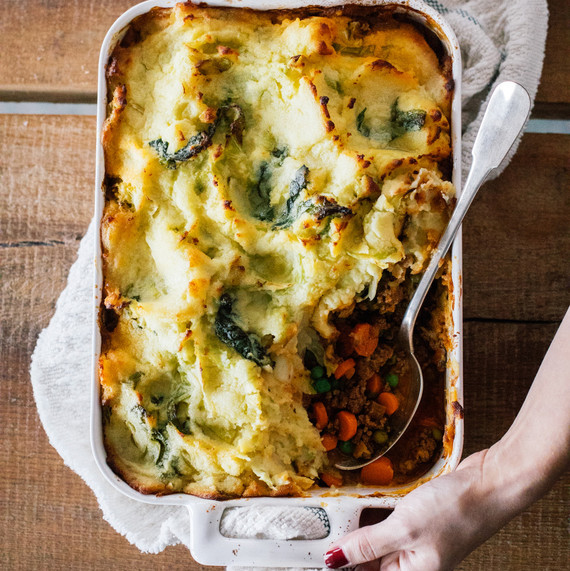 Sunday: Colcannon Shepherd's Pie
Meat and potatoes, comfort food for many, come together in this hybrid pie. The mashed potato-and-cabbage dish known as colcannon tops a traditional shepherd's pie filling (ground lamb and plenty of peas and carrots!).