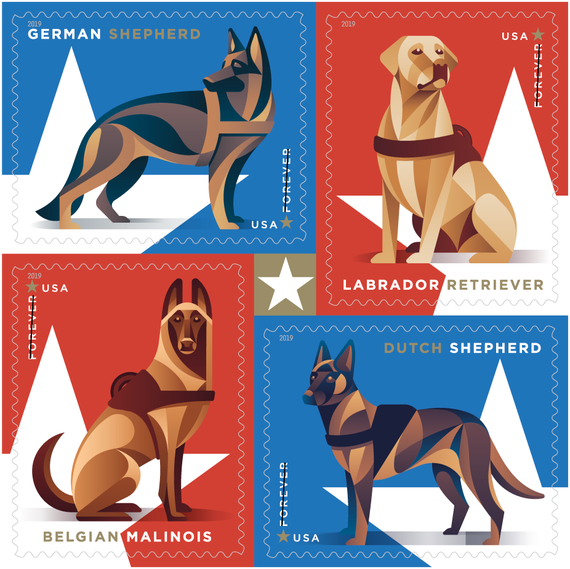 Forget all those rumors you've heard about mail carriers and dogs not getting along.
The United States Postal Service recently announced five additions to their 2019 stamp program, including a tribute to the America's military working dogs.
"The Postal Service honors the nation's brave and loyal military working dogs with this new booklet of 20 stamps," USPS wrote in their statement about the new additions.
The Forever stamp set includes five four-stamp blocks. Each block has a German shepherd stamp, a Labrador retriever stamp, a Belgian Malinois stamp and a Dutch shepherd stamp.
The USPS selected these four breeds because these are the canines that most commonly serve in America's armed forces.
Along with a dog illustration, each stamp includes red, white, blue and gold features "to represent the American flag and patriotism."
Art director Greg Breeding designed the stamps and DKNG Studios created the digital illustrations.
The USPS will announce the release date of the Military Working Dogs stamp set in the future.