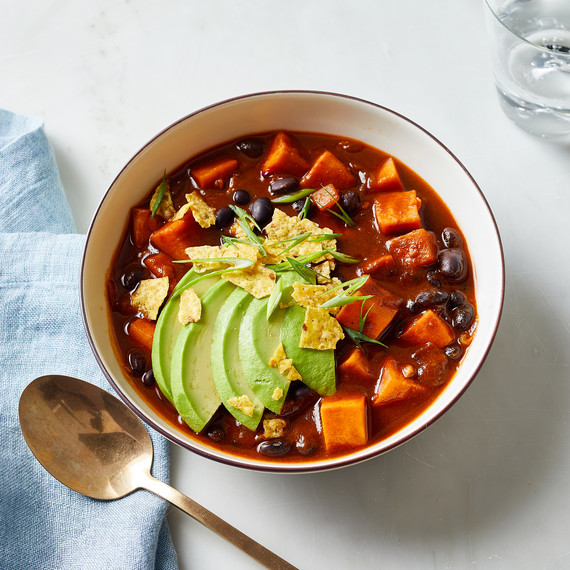 Our weeknight meals take less than an hour of mostly hands-off time, and many cook much quicker than that but may require constant stirring. On the weekends we like to try something different—recipes that cook long and slow, projects that get us using new ingredients and techniques, and menus to make entertaining a cinch. Be sure to join us every week for dinnertime inspiration. 
Monday: Vegan Sweet Potato Chili
The most colorful and healthy way to start a wintry week, that's this black bean and sweet potato chili. Extra bonus points and extra protein if you top with avocado. Pack any leftovers for lunch tomorrow.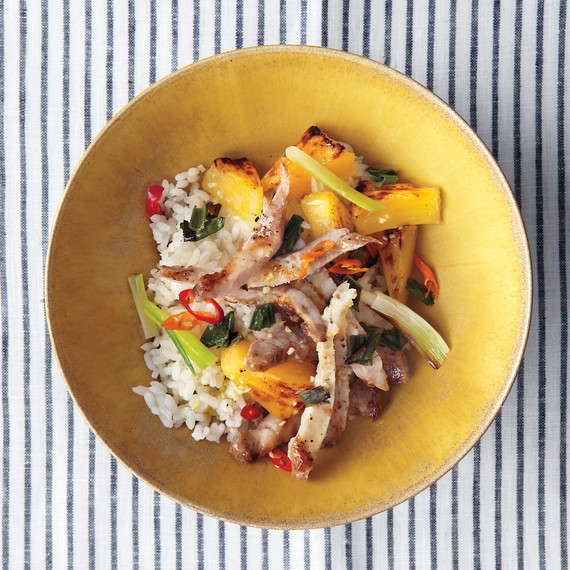 Wednesday: One-Pan Creamy Tuna Pasta
Think tuna casserole but lighter, dare I say better? Give this one-pot wonder a try. It ups the veggie factor with peppery arugula and tender asparagus, they're the perfect foil for meaty oil-packed tuna.
Thursday: Skillet Steak with Pink Peppercorn Butter
An easy, bistro-inspired dinner for two is sure to make your Valentine's extra special—and totally delicious. Alternatively, go all out with a special fondue meal tonight.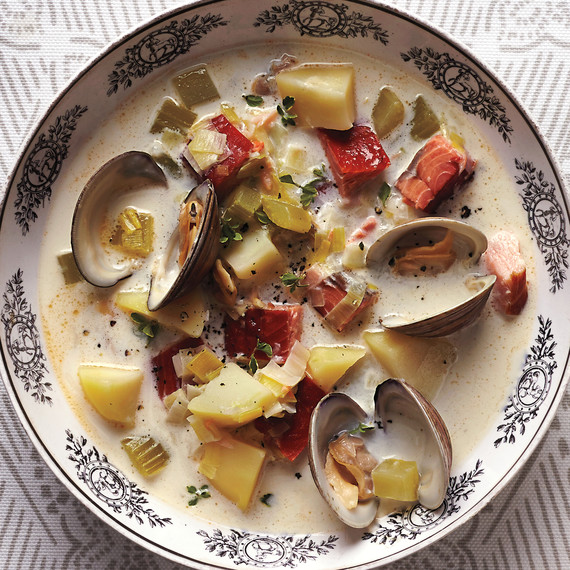 Friday: Mixed Seafood Chowder     
Who doesn't love a filling bowl of chowder? Who doesn't love a versatile recipe? This Scottish-style chowder has all the clams, potatoes, and creamy liquid you love but can be made with smoked salmon, trout, or haddock. Be sure to serve it with plenty of brown bread.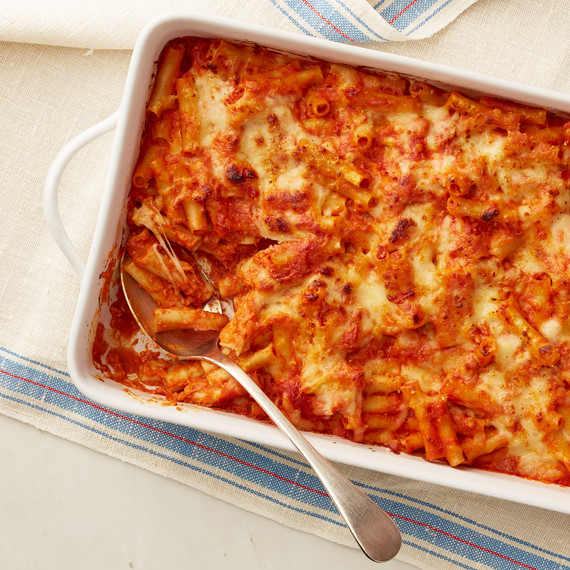 Saturday: Creamy Baked Ziti     
You could make this baked pasta on a weeknight (and we hope you will) but first give the family a treat by making this creamy take on baked ziti tonight. Make it comfort food all the way by rounding out the meal with garlic bread and a big salad.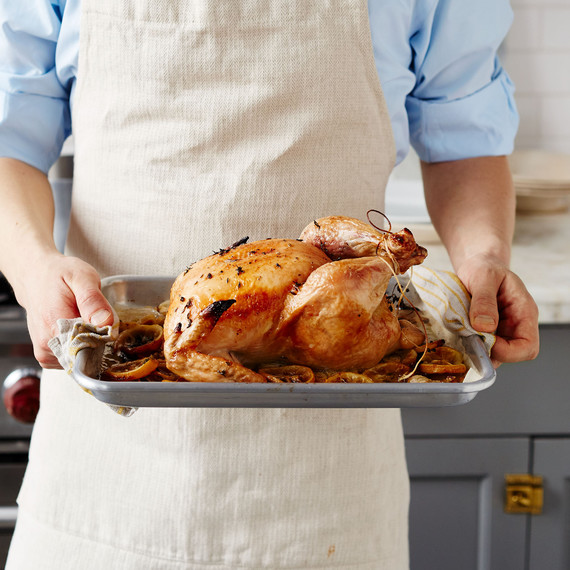 Sunday: The Ultimate Roast Chicken
"When in doubt, roast a chicken," is one of my mottos, and Sunday is the best day for roasting. Leftovers, should there be any, are perfect for sandwiches or to top a grain bowl or salad—so many possibilities.