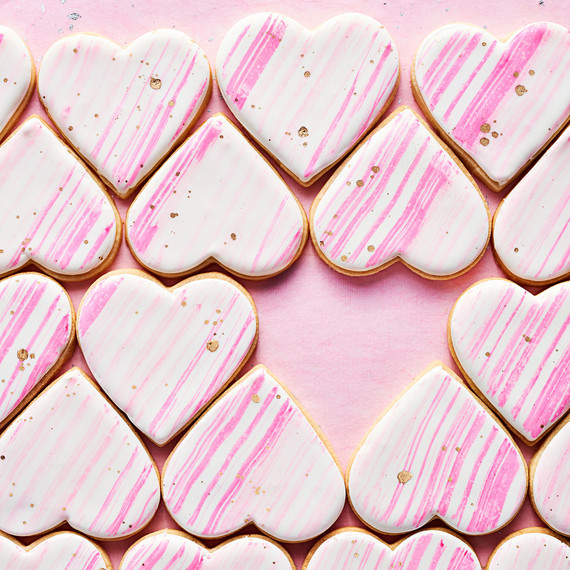 While fewer people are planning to shop for gifts this Valentine's Day, those who do intend to will be spending a record amount, new data from the National Retail Federation and Prosper Insights & Analytics suggests. The annual survey, which collected data from over 7,000 adults, showed that the average shopper will spend about $161.84 on Valentine's Day gifts this year, a 13 percent increase from last year's $143,56. As a whole, season spending numbers will total $20.7 billion, breaking the record of $19.7 billion from 2016. Despite this spike in spending however, the survey also found an actual decline in the number of shoppers this year with only 51 percent of Americans planning to purchase gifts at all, compared to last year's 55 percent. 
As for who we're buying presents for? Significant others and spouses still top the list with an average $93.24. Meanwhile, shoppers will spend $29.87 on other family members, $9.78 on friends, $8.63 on classmates and teachers, $7.78 on office colleagues, and $6.84 on our furry friends. And, in keeping with the survey's previous findings, the biggest spenders—estimated to drop a whopping $229.54 this year—continue to be men. 
As for the gifts we spend the most on, jewelry (with an estimated total of $3.9 billion) took the top spot, but it was followed by an evening out on the town ($3.5 billion) and clothing items ($2.1 billion). Smaller ticket items like bouquets of flowers and festive boxes of candy came out at $1.9 billion and $1.8 billion, respectively, while the survey shows we'll be dishing out a total of $933 million dollars on greeting cards (unless, of course, you're making your own!). 
"Valentine's Day means different things for different people," Prosper Vice President of Strategy Phil Rist said. "Whether it's a day of romance or one of making sure their children have enough cards in their backpacks for each of their classmates, it's an important day for those who choose to participate."
Even survey participants who said they wouldn't be buying Valentine's gifts or sending dozens of roses said they were still planning to buy themselves a little something or spend time with loved ones. Feeling inspired? Here are our favorite handmade gifts to DIY, plus the best tips for throwing an unforgettable Galentine's Day party.