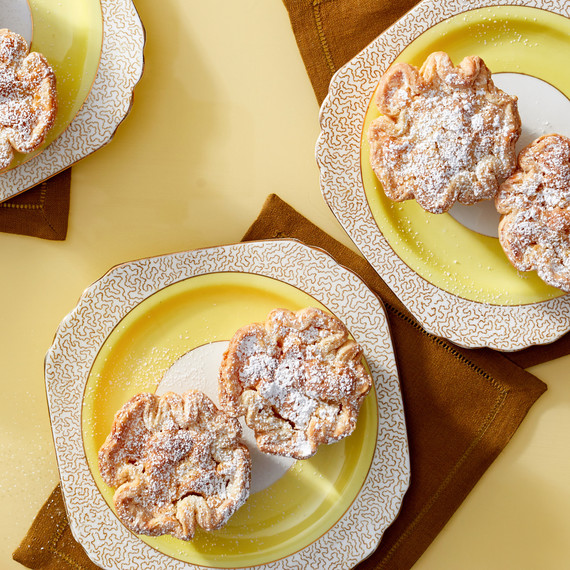 One of Martha's many talents in the kitchen is making the most of every tool in her cupboard. Even seemingly single-purpose equipment like a melon baller or a muffin pan becomes versatile in her hands. Martha of course uses a muffin tin to bake muffins, but she's also whipped up everything from mini potato gratins and meatloaves to cheesecakes and sticky buns in those little cups. This week on Martha Bakes, the muffin tin is the key to getting Martha's hand pies just right.
The recipe pairs a simple cream-cheese dough with a fragrant ginger-pear filling. Once you've made both components, it's just a matter of putting them together in the muffin pan. Rounds of dough are pressed into the cups and pleated to give the pies those pretty edges, then in goes the spiced fruit. Everyone will adore the golden beauties that emerge from the oven, especially with a snowy dusting of powdered sugar. Take a peek at the recipe below, then check out the two other ginger treats Martha's making in the latest episode.
Ginger-Pear Hand Pies
It's important to use ripe pears that are firm enough to hold up to cooking, such as Bosc, for these utensil-free desserts. Vanilla bean and plenty of fresh ginger make the fruit filling super flavorful, while the cream cheese in the pie dough yields a tender, flaky crust.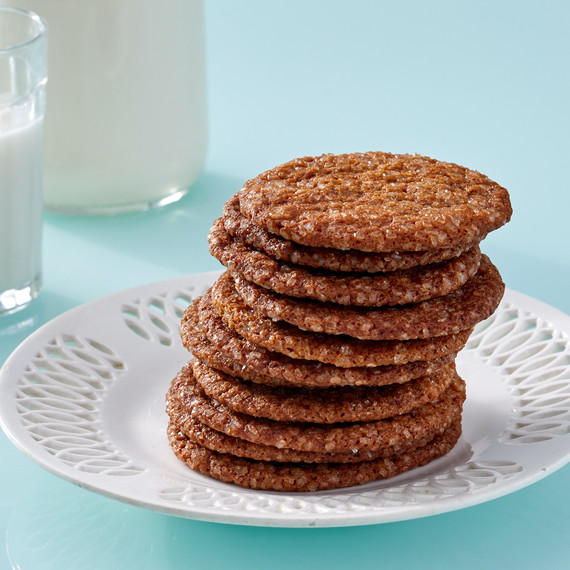 Molasses-Ginger Crisps
A trifecta of ginger is the star of these thin, crispy cookies: fresh, dried, and crystallized. Sweet, caramel-y molasses tempers the bite of all that ginger, and rolling the dough in sanding sugar before baking makes the texture even more satisfying.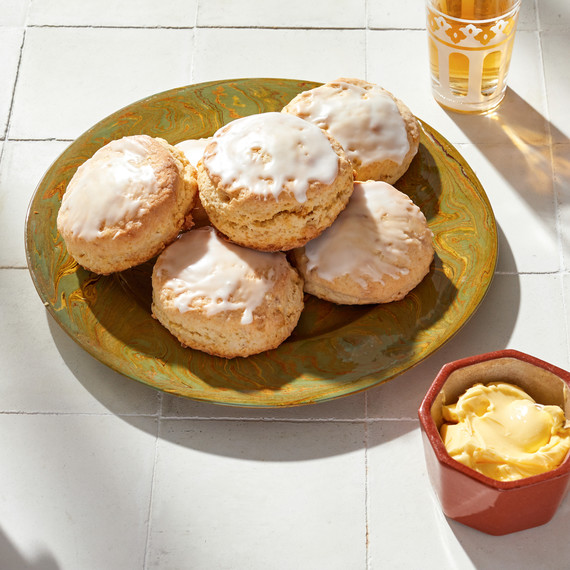 Glazed Lemon-Ginger Scones 
Guest Joanne Chang, the owner of Boston's famed Flour Bakery, shares the recipe for one of her bestsellers. Like Martha's ginger cookies, these beloved scones showcase three types of ginger, which all play nicely with the generous dose of lemon zest in the batter. They're finished with an easy lemon glaze and served warm, with butter and lemon curd.