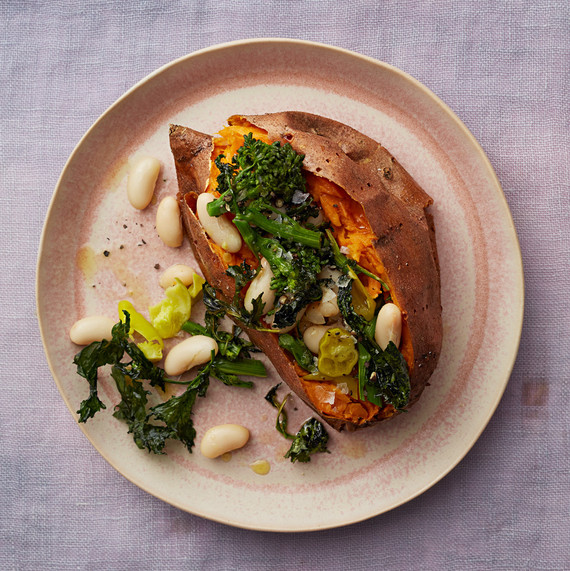 Our weeknight meals take less than an hour of mostly hands-off time, and many cook much quicker than that but may require constant stirring. On the weekends we like to try something different—recipes that cook long and slow, projects that get us using new ingredients and techniques, and menus to make entertaining a cinch. Be sure to join us every week for dinnertime inspiration. 
Monday: Loaded Baked Sweet Potatoes
No sour cream or cheese here. The baked sweet potatoes, seen above, don't need the dairy since they're loaded with peppery broccoli rabe and creamy cannellini beans. And though they take an hour to cook, there's just 15 minutes of prep, then the oven does the work.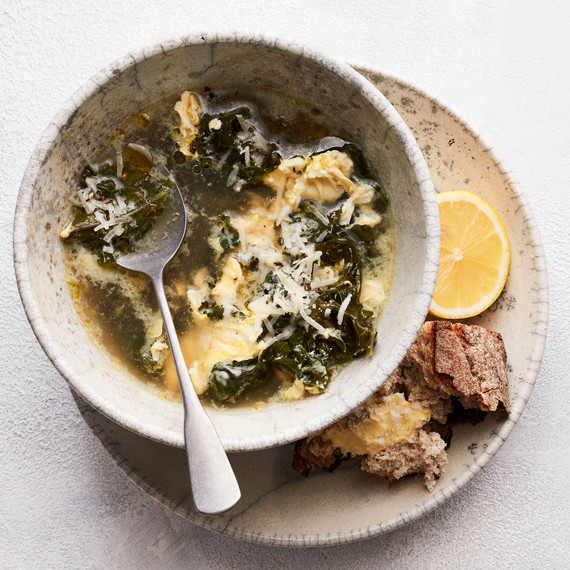 Tuesday: Stracciatella Soup with Kale and Lemon
In the depths of winter, there's nothing better than a bowl (or two) of warming soup for dinner. Tonight try our quick-to-make take on the classic Roman stracciatella. Tendrils of quickly cooked eggs, seasoned with cheese, nutmeg, and pepper, float in chicken stock. Kale adds heft.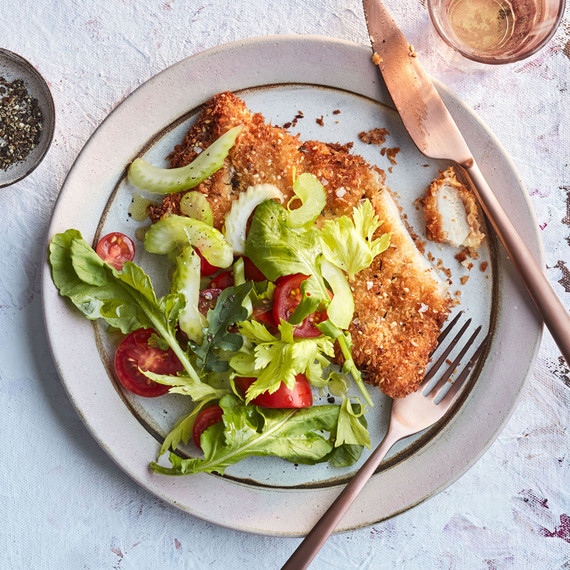 Wednesday: Thyme-and-Sesame-Crusted Chicken Thighs
Here's a new technique you'll be using again and again: turning a boneless, skinless chicken thigh into a cutlet. Of course, chicken cutlets can be used in endless ways but this recipe (which includes how to make the cutlet), with sesame seed-and-panko crusting, is really delicious. All you need to finish the meal is a light salad and some crusty bread.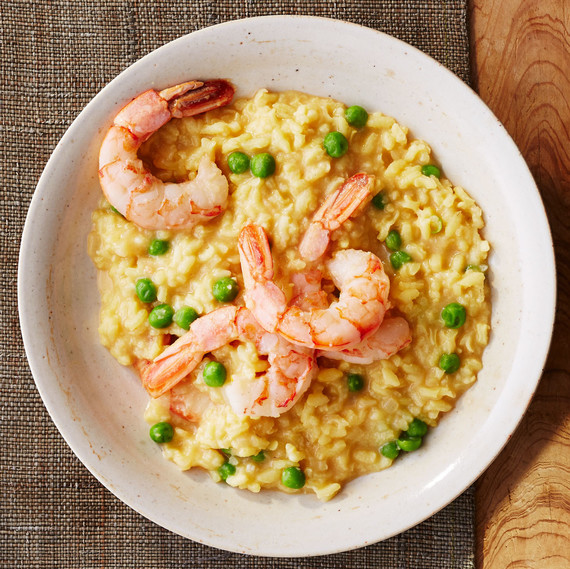 Thursday: Saffron Risotto with Shrimp and Peas
Stir up a classic risotto tonight. This comforting meal is made with Italian short-grain rice cooked in chicken broth and wine, flavored with saffron (which also gives it the dish that pleasing golden color), and finished with shrimp and peas. Though the recipe calls for fresh peas, it's fine to use frozen.
Friday: Baked Rigatoni with Mini Meatballs
Here's how to do Friday night right: a five-ingredient pasta dinner starring sausage meatballs. It takes an hour to make and it's really worth it. Who doesn't love a baked pasta?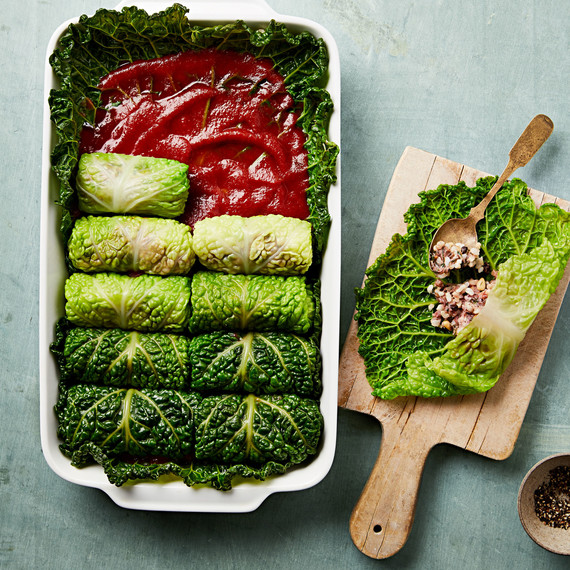 Saturday: Lamb-and-Rice-Stuffed Cabbage
Traditional stuffed cabbage gets a tasty makeover: ground lamb, brown rice, pine nuts, dried currants, and fresh herbs are neatly folded into Savoy cabbage rolls and baked in a sweet-and-sour tomato sauce until tender and fragrant.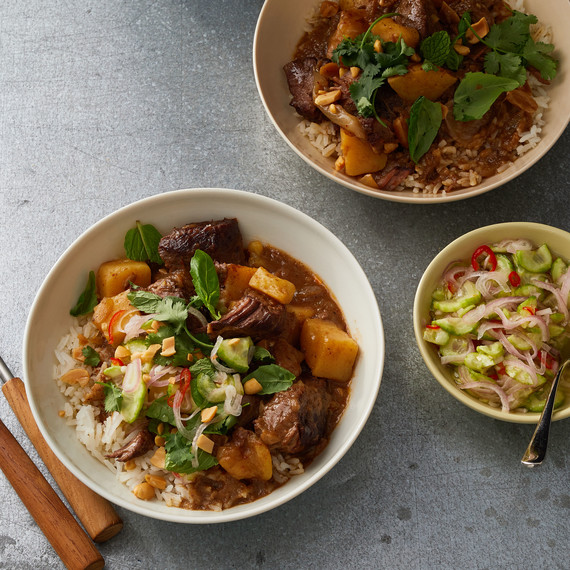 Sunday: Massaman Curry
This rich, beefy recipe is not what you might expect from a Thai curry. Sure there is coconut milk but it's more like a subtly spiced beef-and-potato stew. Our recipe calls for chuck roast and using Massaman curry paste.