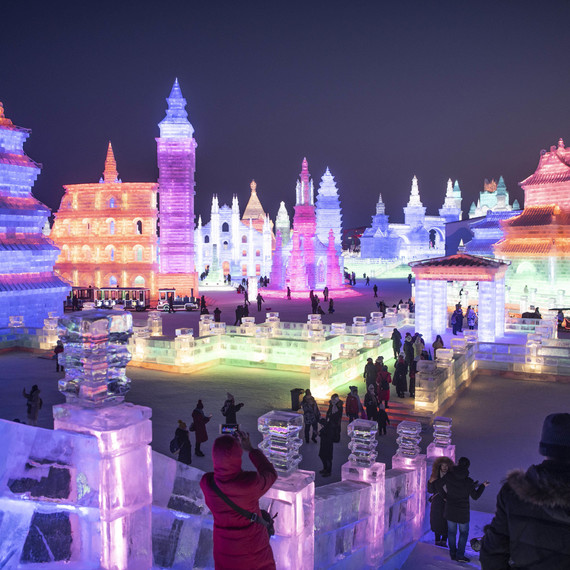 [PET HEALTH: Learn How To Protect Your Pets From The Brutal Cold]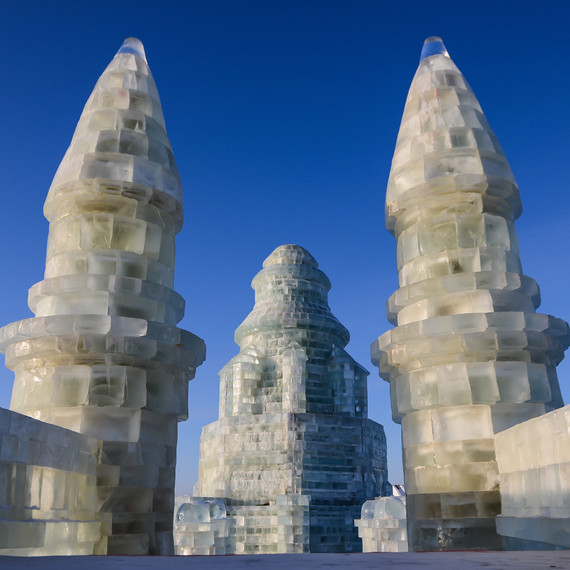 The event can trace its roots almost 400 years back, when fishermen on the Songhua river carved ice blocks to use as lanterns during the winter months, and it's that same river that still feeds the competition, providing the necessary frigid building materials.
[CARVE: Your Own Snowflakes — At Least Out of Paper]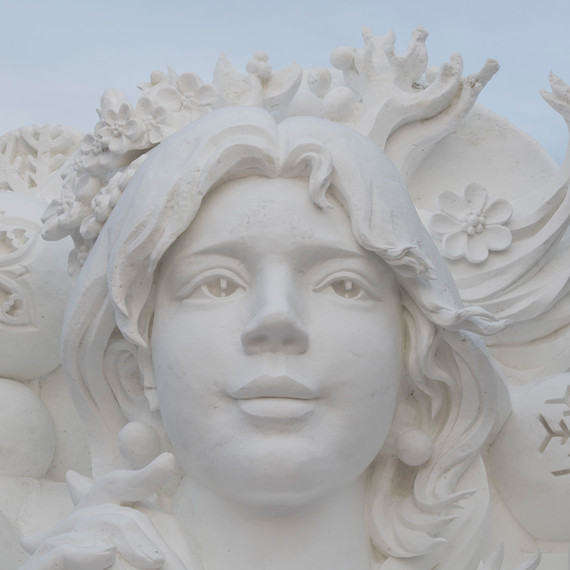 While millions of people from around the world will visit Harbin during the festival—which kicked off on Jan. 5 and runs through Feb. 5—we found seven winter wonderlands located a bit closer to home.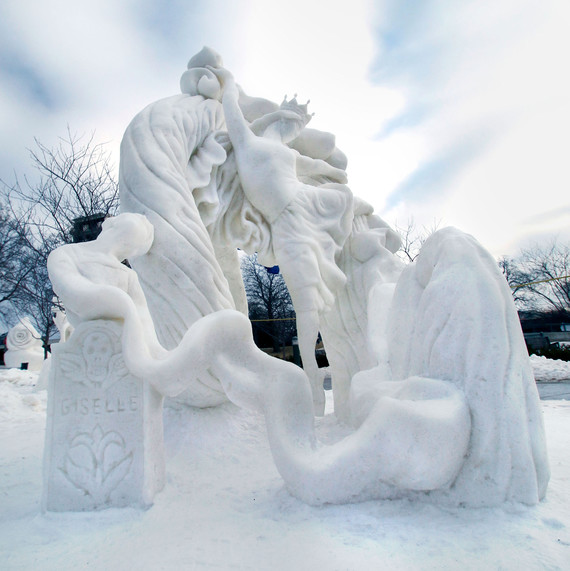 Lake Geneva, Wis.
Flurries turn into a scene out of "Frozen" at the US National Snow Sculpting Competition in Lake Geneva, Wisconsin. The four-day extravaganza kicks off Jan. 30 with nine-foot tall cylinders of compact powder. Teams chisel them into giant animals and dancing figures as forty-five thousand spectators ogle the emerging art. Proposed designs for this year's championship include a nearly life-size circus elephant, an octopus and a crab battling through a game of chess, and a triumphant eagle seizing a live salmon from a river.
Jan. 31-Feb. 3rd, visitlakegeneva.com
St. Paul, Minn.
Creations at the Minnesota State Snow Sculpting Competition are colorfully lit each night during the St. Paul Winter Carnival.
Jan 25-27, mnsnowpark.com
Ely, Minn.
The International Snow Sculpting Symposium is held annually in Ely, Minnesota as part of the Ely Winter Festival, featuring snow carvers from around the world. Because of the non-competitive nature of the event, carvers are encouraged to be interactive with visitors and other teams, sharing tips and even tools—repeat entrants often make their own tools by hand to create their masterworks as no power tools are allowed in the creative process.
Feb. 7-10, Elywinterfestival.com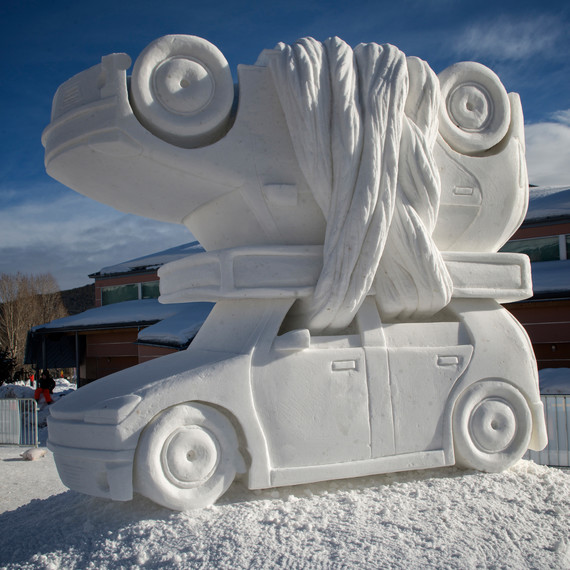 Breckenridge, Colo.
Teams of artists from as far away as China, Ecuador, India, and Mongolia will gather in Breckenridge this year at the International Snow Sculpture Championships to morph 25-ton blocks into colossal carvings. Their snow art will be made between Jan. 21-25, and remain on view until 7 p.m. on Jan. 30.
Jan. 21-30, gobreck.com
Woodstock, Vt.
Professional snow sculpting teams have three days to create their snow sculptures at the Vermont Flurry, which are then up voted upon to see who moves on to a national competition. Everything from giant chickens to miniature Stonehenges have risen up on the Woodstock Village Green, and local Vermonters stop by throughout the carving process to see their favorites develop.
Feb. 15-17th, pentanglearts.org
Frankenmuth, Mich.
Zehnder's Snowfest has been hosting giant snow sculptures and detailed ice carvings at their sprawling campus just 90 minutes north of Detroit for the past 27 years. The competition includes both single and double block snow sculpting for both competitive teams and local kids, as well as a massive ice carving competition (last year's winning sculpture of a bison was 15 feet long and nearly 12 feet high). The kid-friendly event boasts a warming tent, a fireworks display, a petting zoo and other children's activities.
Jan. 23-28, zehnders.com
Aspen, Colo.
Aspen's Winterskol, which dates to 1951, features a range of events around the city, including a 48-hour snow sculpting competition hosted at the Anderson Ranch Arts Center. Teams work nonstop through the night to transform an eight foot snow cube into a massive freestanding sculpture. Local judges pick their favorites, which this year include a variety of abstract and contemporary sculptures inspired by the German art school Bauhaus, and the many ways the movement has shaped Aspen's design and culture.
Jan. 10-13, aspenchamber.org
Jackson, N.H.
Over 16 teams are expected to compete at the Jackson Invitational Snow Sculpting Competition at Black Mountain Ski area this winter. Sculpting lasts throughout the weekend in time for judging on Sunday the 27th. Using only snow, ice, and hand tools, sculptors take 8 foot high by 4 foot round cylinder of compacted snow and transform them into spectacular pieces like giant feathers, a snowy owl, and an M.C. Escher-eque staircase to nowhere.
Jan. 25-27, jacksonnh.com