It's hard to improve on a traditional apple pie, but Martha has proven herself to be up to the challenge time and time again—she's amped up the crust with cheddar cheese, added salted caramel to the filling, merged the dessert with pecan pie, and even turned it into pops and bread pudding! But her latest riff on the classic dessert truly takes the cake. She goes big for the base—a slab pie that feeds 16—and adorns the top with 63 (that's right, 63!) cinnamon-swirl dough slices.
As for the apple filling, Granny Smith works well, but Martha also recommends trying lesser-known varieties, such as Jonagold, Cortland, or Empire. This week's Martha Bakes guest is sure to inspire you to further broaden your apple horizons: Zeke Goodband, the esteemed orchardist at Vermont's Scott Farm, grows more than 125 kinds of apples! And Martha's baking with the fruit every which way. Check out the recipes below, and be sure to tune into Martha Bakes.
Cinnamon-Swirl Apple Slab Pie
Once you've arranged the diminutive cinnamon rolls on top of the apple mixture, don't forget the finishing touches! A brush of egg wash and a sprinkle of sanding sugar before baking, and a masterpiece is born.
Get the Cinnamon-Swirl Apple Slab Pie Recipe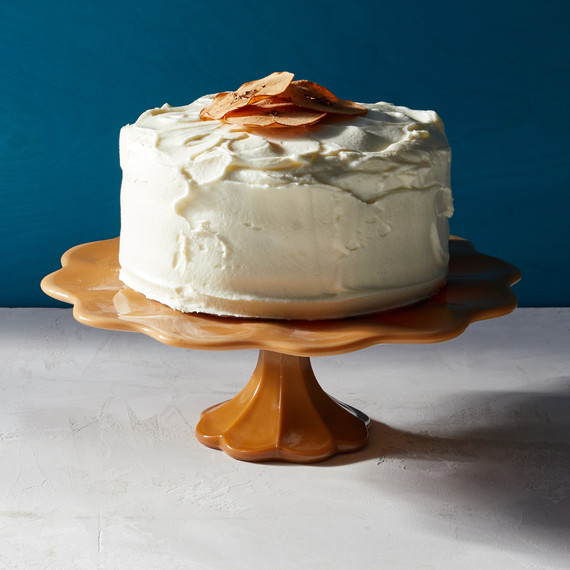 Apple Layer Cake with Cream-Cheese Frosting
Serve this triple-decker apple cake swathed in rich, tangy cream-cheese frosting as the grand finale at your next dinner party. Store-bought apple chips make a lovely (not to mention easy!) embellishment.
Get the Apple Layer Cake with Cream-Cheese Frosting Recipe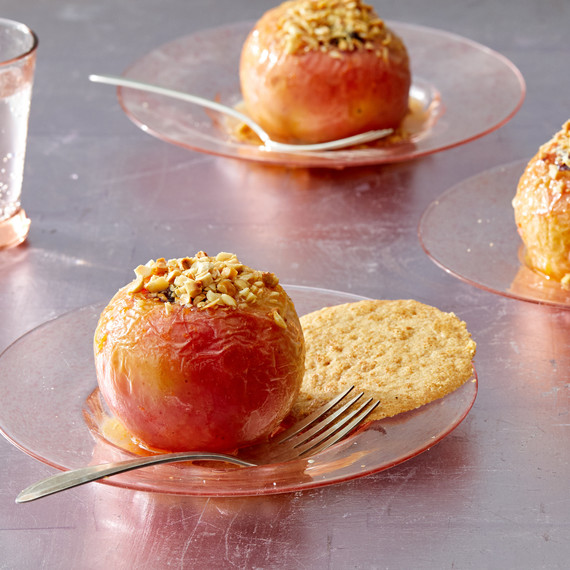 Baked Apples (Pommes Bonne Femme)
The baker-in-residence in this week's episode is Marie-Aude Rose, the Parisian chef behind New York's La Mercerie, which opened to rave reviews last year. She whips up a recipe she learned from her grandmother: pommes bonne femme. Apples are baked with butter, sugar, and orange zest, then topped with jam and hazelnuts. The jewel-like beauties are delicious on their own or served with Rose's crisp, nutty toasted-flour cookies.
Get the Baked Apples (Pommes Bonne Femme) Recipe