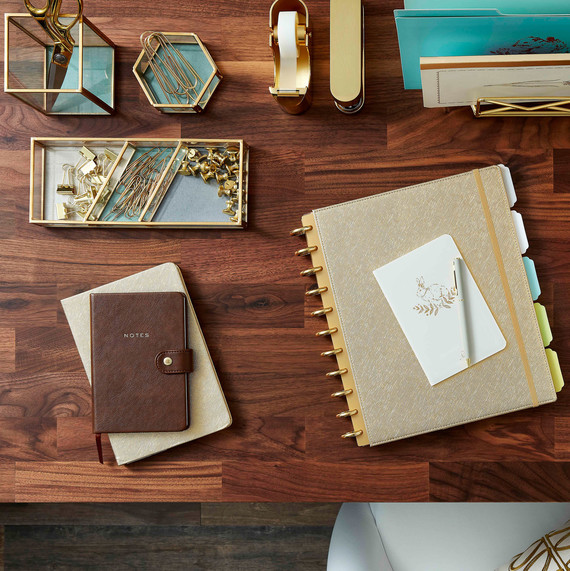 With the amount of time you spend at your desk each day, why not make it beautiful to look at? Martha's newest collection of office supplies available at Staples are as stylish as they are functional. Customizable notebooks allow you to personalize your note taking, desktop organizers keep your workspace neat, and storage solutions tackle clutter. Keep reading to discover our favorites and elevate the everyday with Martha.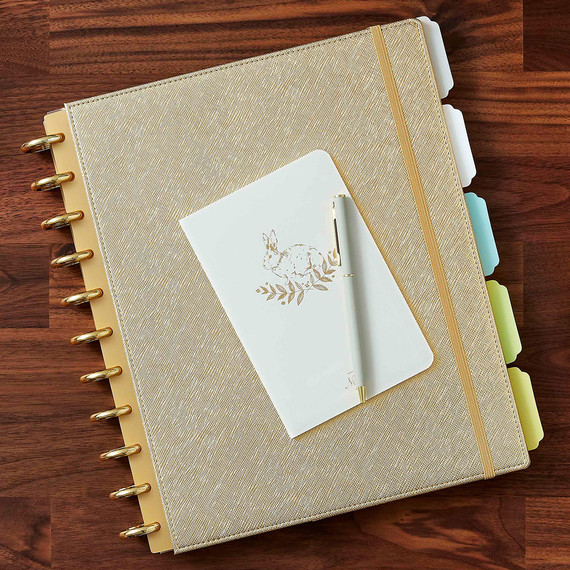 Gold Faux Leather Discbound Notebook
Who knew a notebook could be so luxe? This gold beauty can be customized with section dividers, filler paper, checklists, zip pockets, and more. The contents have pre-punched spines, making it easy to add, remove, and rearrange as needed.
SHOP NOW: $25.99, staples.com
[HAVE: You Tried This Creative Way of Journaling?]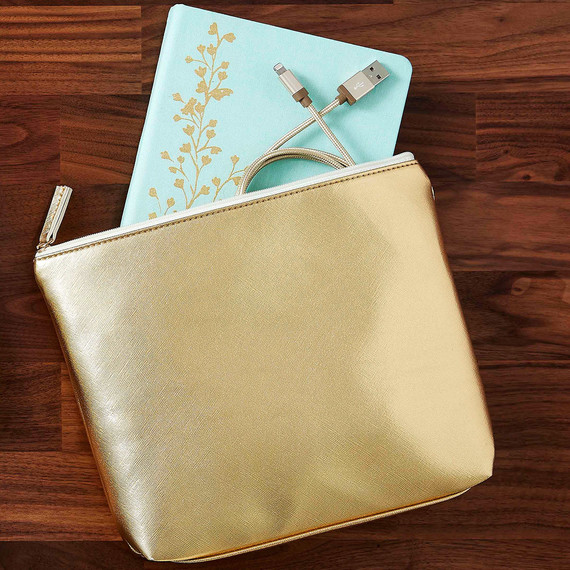 Gold Medium Gusset Pouch
You'll never again lose a pen, lipstick, or charging cable at the bottom of your bag with this metallic catch-all.
SHOP NOW: $6.99, staples.com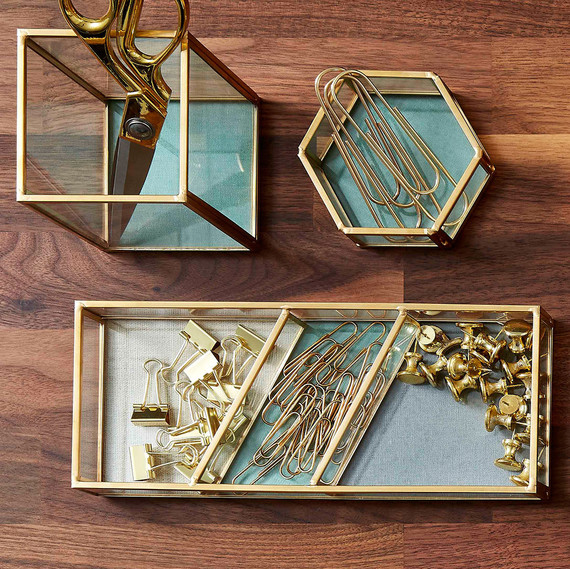 Gold & Linen Desk Organizers
There's no need to hide paper clips and thump tacks in the desk drawer when you have these organizers. Brass hardware and a colorful linen base bring pops of color to minimalist glass vessels.
SHOP NOW: $14.99-$19.99, staples.com
[MORE IDEA: To Keeping Your Desk Organized]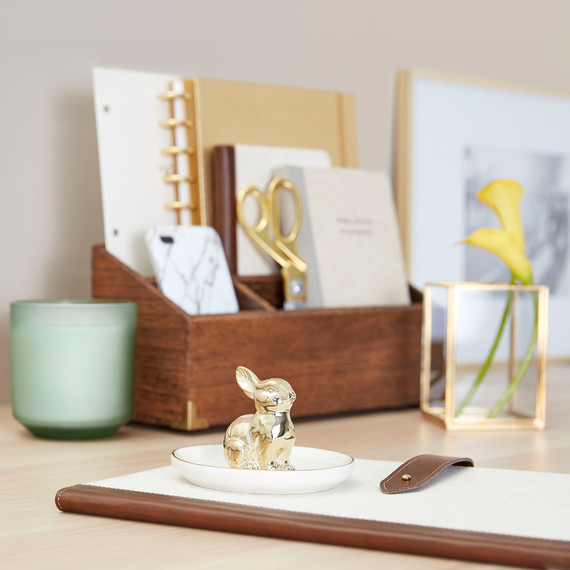 Gold Bunny Trinket Tray
Add a touch of personality to your desktop with this adorable ceramic-base dish. Stash stray binder clips and personal effects in one spot to keep your workspace free of clutter.
SHOP NOW: $9.99, staples.com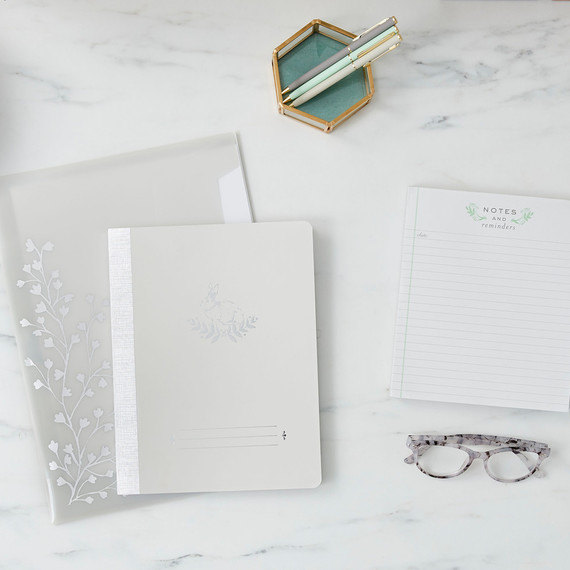 Grey Notebooks & Organizers
The cool, muted tones of these office accessories are less glitzy and more sophisticated. Trade in your manila file folders for sealable pocket sleeves and plain notebooks for those with woodland-inspired details.
SHOP NOW: Starting at $2.99, staples.com
[MORE: Planners to Keep You Organized This Year]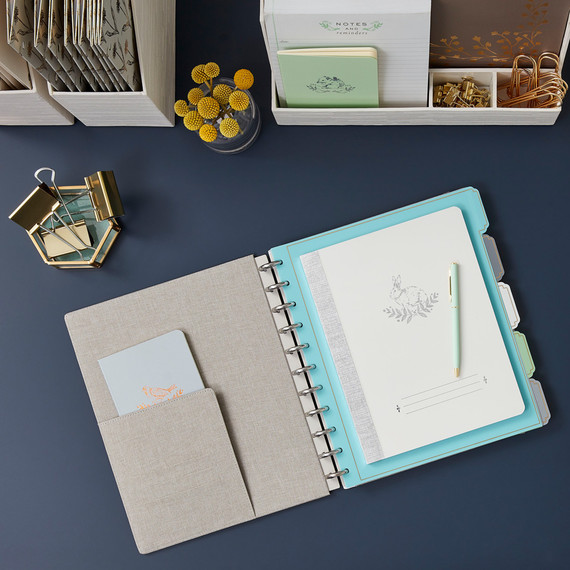 Linen Disbound Notebook
Like its metallic counterpart, this linen notebook can be tailored to your organizational style. Store business cards in the front pocket so you're always prepared for an impromptu meeting.
SHOP NOW: $25.99, staples.com