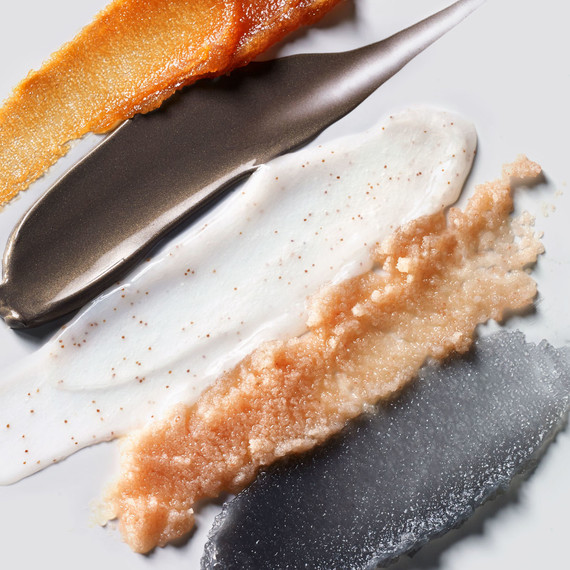 Come January, even your complexion wants a fresh start: Out with the old (and dull), in with the renewed. The quickest way is to add an effective exfoliant to your weekly routine. Not only will it leave behind a softer surface, but it will also help your serums, creams, and makeup be absorbed better. Follow our guidelines to find the right one for your skin type. Then, scrub in.
There are two kinds of exfoliant: Physical, which manually brush away dead cells using gently abrasive ingredients or fibers; and chemical, which enlist natural acids and enzymes to dissolve them. Here's a range of options to use at home, depending on your skin type and preference.
[DIY: Learn How to Make Your Own Green Tea and Rose Sugar Scrub]
For Mild Buffing
If you have sensitive skin, a warm cotton washcloth and cleanser, massaged in circles, are the gentlest option. These polishers go easy on irritable skin and darker complexions, which are prone to discoloration from too much friction, says Ronda Farah, an assistant professor of dermatology at the University of Minnesota.
[SKIN CARE: How to Get Rid of Adult Acne]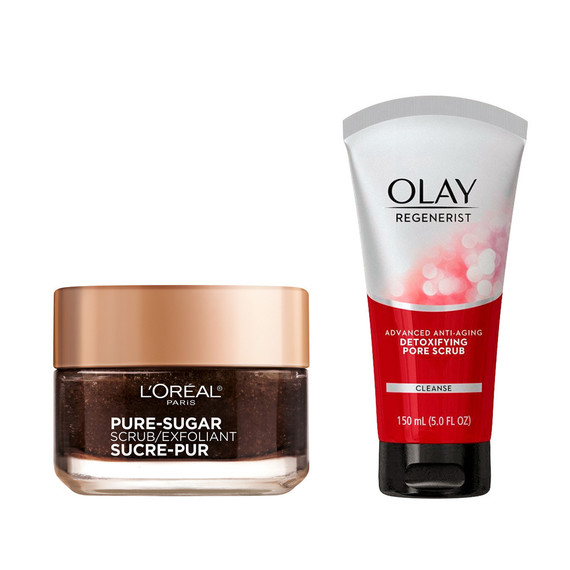 PHYSICAL: Use a scrub with a soft grit made of fine or soluble ingredients. (Dermatologist Neal Schultz warns against sharp, coarse ones like ground nut shells, which can cause small tears in the skin.) "Poppy seeds, pomegranate-seed powder, and very fine sugar are great," says Dermatologist Shereene Idriss.
TRY:  L'Oreal Paris Pure-Sugar Scrub Resurface & Energize, $13, lorealparisusa.com. Olay Regenerist Detoxifying Pore Scrub, $10, olay.com.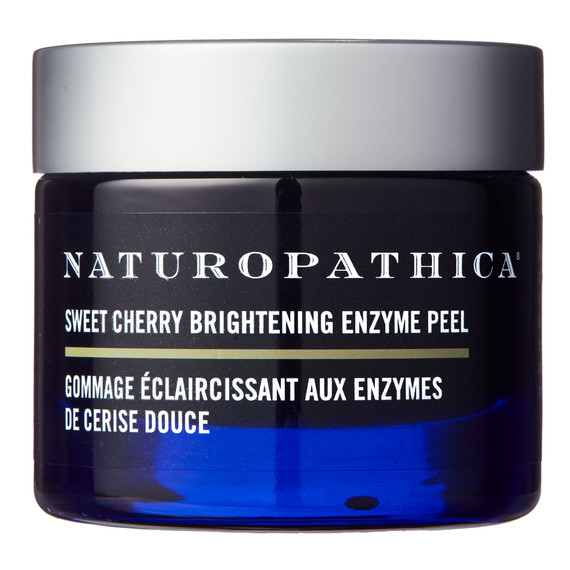 CHEMICAL: Fruit enzymes and lactic acid dislodge old skin by gently breaking down the binders between dead cells and new ones. Lactic acid, an alpha hydroxy acid (AHA) derived from sour milk, has moisturizing qualities, so it's soothing, too.
TRY: Naturopathica Sweet Cherry Brightening Enzyme Peel, $58, naturopathica.com.
For Moderate Sloughing
Normal to oily types can handle stronger products, but stop if you notice intense stinging or dryness. Use them at night, starting at once a week, and be sure to wear SPF the next day.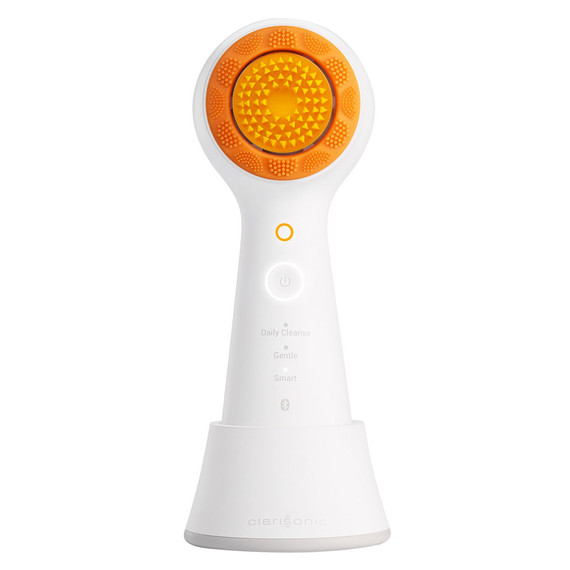 PHYSICAL: With light pressure, electric brushes disrupt dead cells stuck in pores and fine lines. "Look for one that wiggles back and forth rather than spinning around; it's less likely to irritate," says Carolyn Jacob, a Chicago dermatologist.
TRY: Clarisonic Mia Smart, $199; and Sonic Exfoliator, $39, clarisonic.com.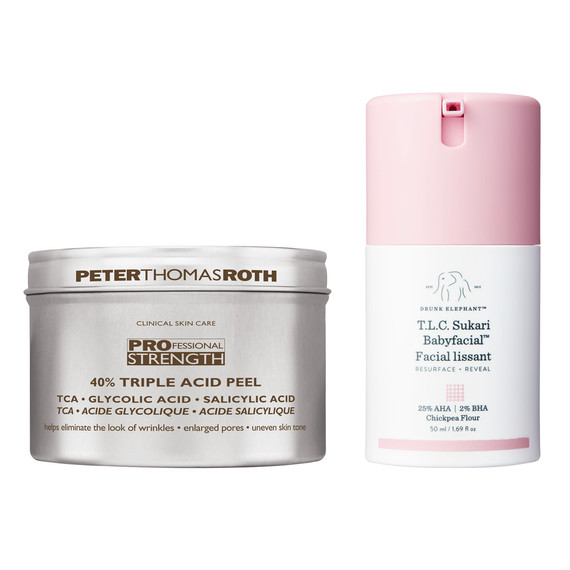 CHEMICAL: Glycolic and salicylic acids (AHAs and beta hydroxy acids, or BHAs, respectively) go deeper into the skin than lactic acid. They differ in strength, so start once per week and increase frequency gradually. (Pads are also a good bet—the premeasured ingredients prevent overapplication, says Connecticut dermatologist Mona Gohara.) Tingling is a normal side effect.
TRY: Drunk Elephant T.L.C. Sukari BabyFacial (with AHAs and BHAs), $80, drunkelephant.com. Peter Thomas Roth Professional Strength 40% Triple Acid Peel, $88 for 12 applications, peterthomasroth.com.
Go Pro
The strongest treatments are performed by a doctor. They penetrate farther into skin than topical options, and over time can smooth bumps, diminish discoloration, help treat fine lines, and zap acne. Make sure to have them done by a board-certified dermatologist, or an aesthetician working under the guidance of one.
MICRODERMABRASION
Doctors use a tool to sand away dead skin, which causes tiny bits of injury that spur cell production, according to Jacob. The tips vary in coarseness, and some new devices spray fluid to hydrate newly exposed skin. You might feel slightly sunburned for a day or two afterward.
DERMAPLANING
An expert uses a blade to shave off facial fuzz—plus a layer of fading cells. The upshot: velvety skin with no downtime.
IN-OFFICE PEELS
A chemical solution containing high doses of AHAs and BHAs is applied for several minutes, then removed. Results depend on strength, but they eventually make skin radiant and smooth. Post-peel redness lasts from a few hours to a few weeks.
FRACTIONAL LASERS
They're the most efficient way to buff skin and kick-start collagen production. But they also require the most downtime. The most common ones, like Fraxel, send light into skin to trigger the wound response, cuing a surge in cell production. Expect swelling and redness for a day or two, and peeling on dark spots for about a week before resurfaced skin makes its debut.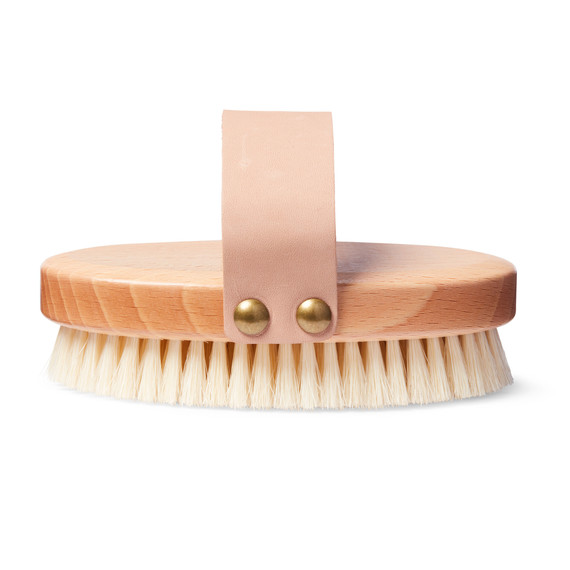 Dry Brushing 101
Certain claims about this practice are highly suspect (flushing out toxins and erasing cellulite? not exactly), but experts stand by it as a pre-shower exfoliator for your arms, legs, and body. The bristles gently stimulate the skin, which increases blood flow, Jacob says, and the extra circulation can even be energizing. Brush up to once a day, using long, light strokes and avoiding cuts or irritated areas.
TRY: Aromatherapy Associates Revive Body Brush (similar to shown), $32, aromatherapyassociates.com.
OUR EXPERTS: David Bank, a Mount Kisco, New York, dermatologist; Ronda Farah, an assistant professor of dermatology at the University of Minnesota; Mona Gohara, a Danbury, Connecticut, dermatologist; Shereene Idriss, a New York City dermatologist; Carolyn Jacob, a Chicago dermatologist; and Neal Schultz, a New York City dermatologist.