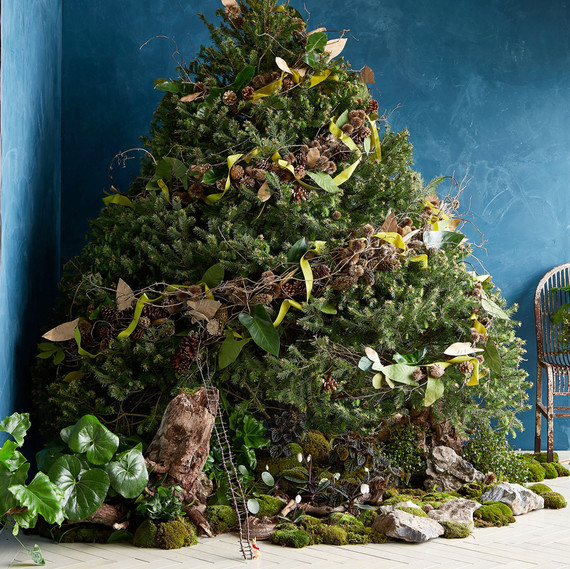 You don't have to believe in fairies to flutter over Emily Thompson's tree, which conjures a forest populated by elfin creatures. "It's a version of one my mother used to decorate for us," she says.

Instead of a tree skirt, the Douglas fir sits on a mossy bed. To create it, Thompson protected the floor with plastic sheeting, then put clump moss around the base and tucked rocks, tree stumps, and potted plants around it for a fantastical look.
[HOW TO MAKE: Moss Ornaments]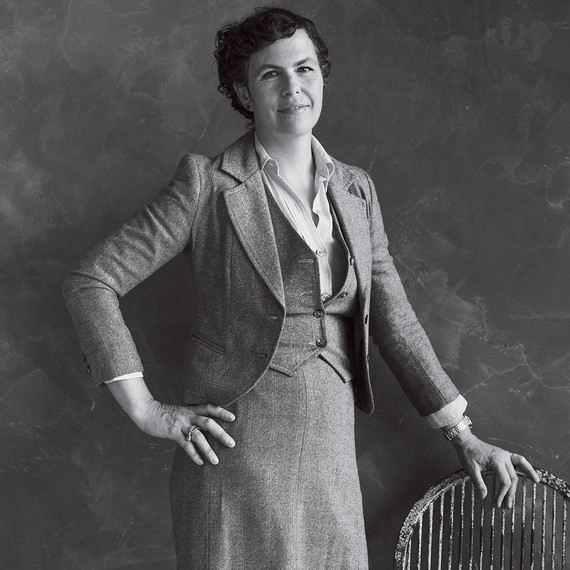 "Where I grew up, in northern Vermont, everything was covered in six feet of snow by Christmas. It was amazing for us to see a lush, green wonderland right in our living room."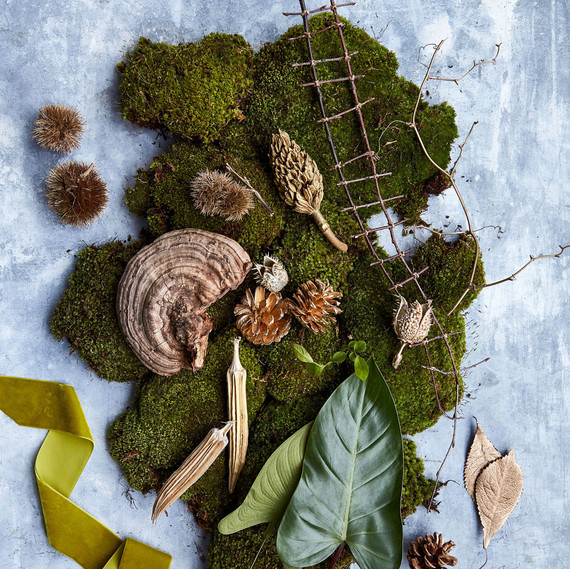 The tree itself is draped with velvet ribbon and wild smilax vines wired with real and faux leaves, spiky chestnuts, and pinecones, along with magnolia, spiny datura, and okra pods, some gilded in gold or silver paint. The pièce de résistance is a teensy ladder fashioned out of birch and twine, and a bunny poised to join a winter-solstice party within the branches.
For an easy but similar effect at home, simply clump moss around the base of your tree, and mist it with water every few days so it stays vivid through the holidays.
Feeling inspired? Watch how to make a wreath using natural elements: