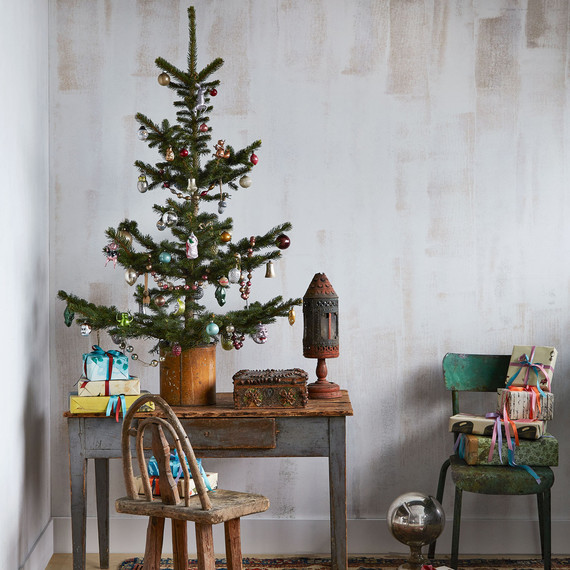 "I like old things and things that look old," says Derian, the designer and shopkeeper known for his chic découpage pieces and eclectic homegoods stores in New York City. This diminutive tabletop tree is modeled on a faux one he bought at a flea market more than a decade ago. "It was a wonky little feather tree with about eight ornaments on it that I just fell for," he says.
To re-create it, he placed a real tree in an antique spice canister. Derian's sweet yet soigné tree looks right at home among his antique furniture and accessories, including an American table and a French wooden chair from the 19th century, an 18th-century Italian lantern, and an early-20th-century French metal chair.
[LEARN: The Magical History Behind Vintage Christmas Ornaments]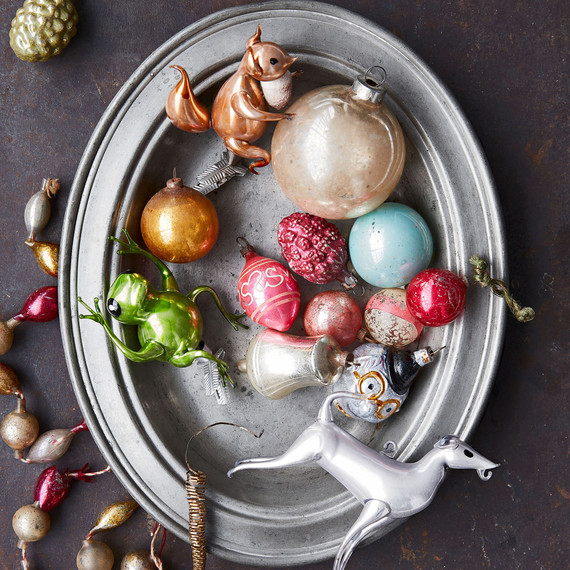 Then he added a mix of old ornaments and quirky handmade reproductions from the German company Nostalgie-Christbaumschmuck (literal translation: "nostalgic Christmas-tree decoration"), made from molds. "Small trees can have a lot of charm," he says. "And they go beautifully with the muted jewel tones and subtle sparkle of vintage ornaments."
"I've always loved Christmas. As a child, I looked forward to the moment our family would pull out the boxes of ornaments and start decorating."
Feeling inspired? Watch Martha explore the world of antique Christmas ornaments: