For most people, it isn't Thanksgiving without turkey, and Martha is no exception. But that doesn't mean she isn't open to change—she's always looking for another technique to add to her holiday repertoire. When Martha is down South, and the weather is crisp but not yet cold—perfect for an alfresco feast—she opts to put the turkey on the grill instead of roasting it indoors. After many rounds of basting, in between which Martha works on the side dishes, dinner is ready. This entire menu has an elegant Southern sensibility and is guaranteed to impress.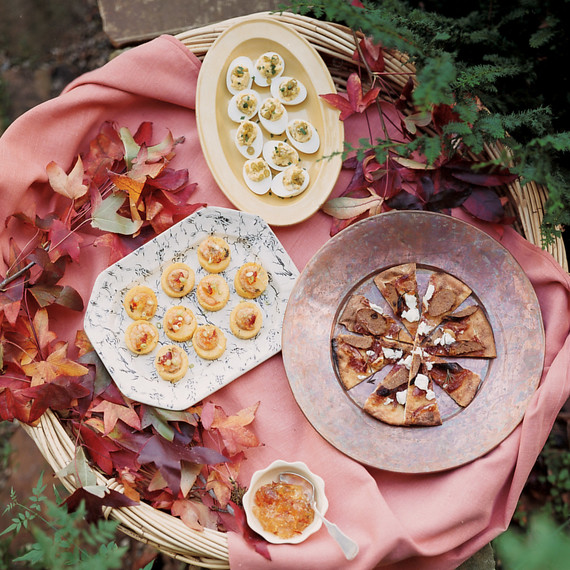 Get the Shrimp and Grit Cakes with Seven-Pepper Jelly Recipe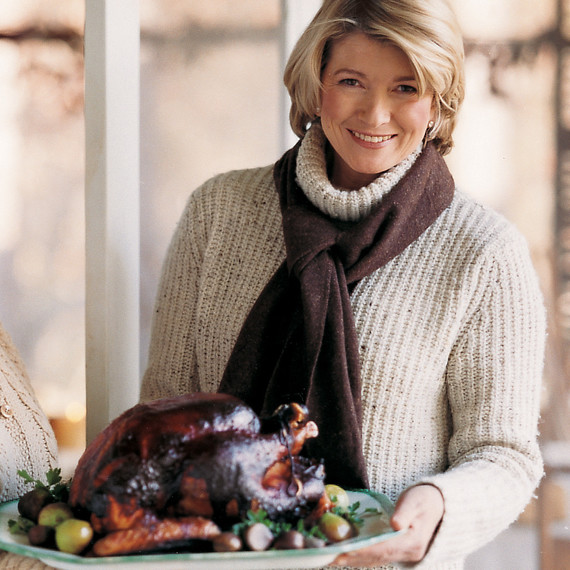 Main: Barbecued Turkey
Martha begins by building a good fire using natural hardwood charcoal. She never puts the turkey on while the fire is flaming; it needs to burn down first. When the coals are ready, they're pushed to one side of the grill, and the turkey is rotated so that it cooks evenly. The bird that results isn't traditional golden brown but rather slightly blackened and sticky—and absolutely delicious.
Get the Barbecued Turkey Recipe
Side: Cornbread and Pumpkin Challah Stuffing
Two types of bread set this stuffing apart: cornbread and pumpkin challah (it's just as delectable made with store-bought cornbread and challah or brioche). Cubes of both are combined with a bevy of dried fruits (apricots, cranberries, cherries, and figs) and fresh herbs (sage and marjoram), while plenty of chicken stock keeps the dish perfectly moist.
Get the Cornbread and Pumpkin Challah Stuffing Recipe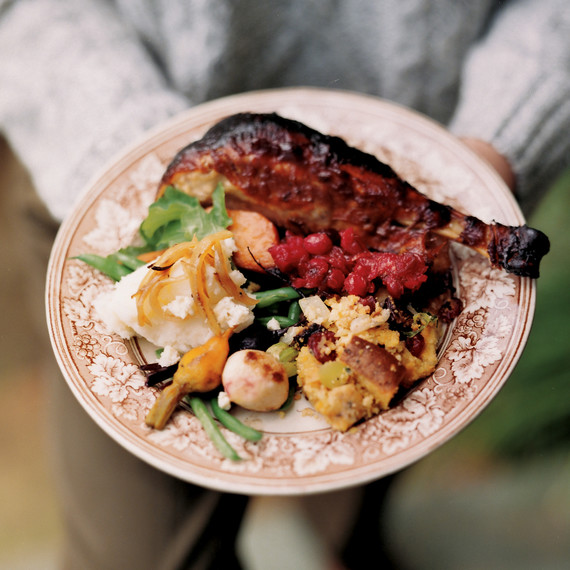 Get the Cranberry Orange Relish Recipe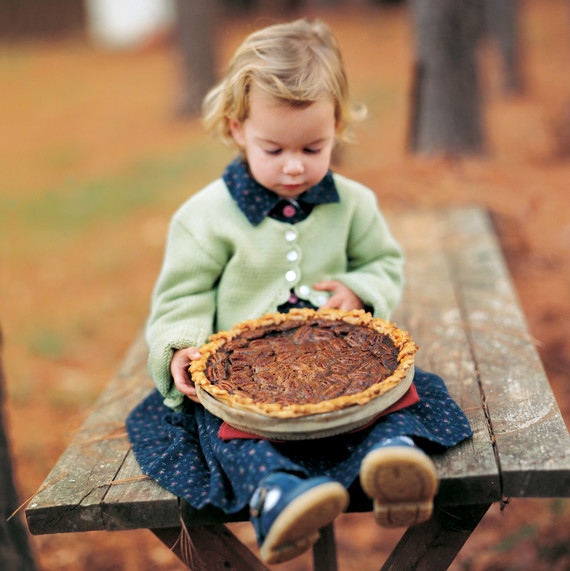 Dessert: Bourbon Pecan Pie
Bourbon adds depth of flavor to this pecan pie sweetened with a mixture of maple syrup and dark corn syrup. The alcohol in the filling burns off, so kids can definitely eat this dessert, but you can also omit the bourbon.
Get the Bourbon Pecan Pie Recipe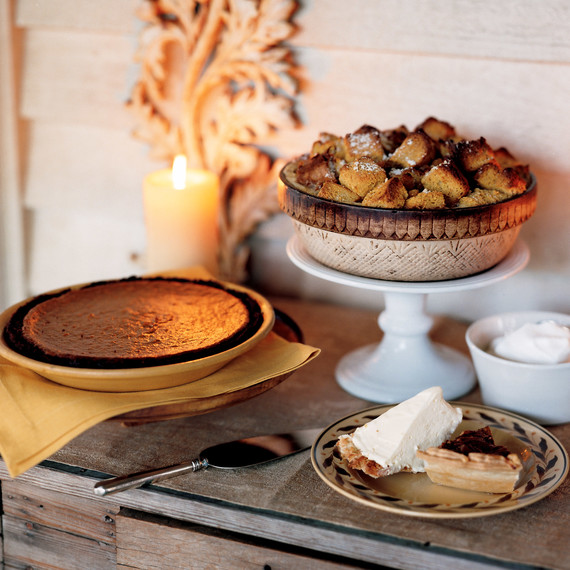 Desserts: Sweet Potato Pie + Pumpkin Bread Pudding + Lemon Icebox Pie 
If pecan pie isn't enough to feed your crowd, set out a selection of homemade desserts on a side table. A sweet potato pie is a must for a Southern Thanksgiving—this version is spiced with cinnamon, ginger, nutmeg, and cloves, and sweetened mostly with condensed milk. For the pumpkin lovers, there's a bread pudding instead of pie. The same pumpkin challah that's used in the stuffing is bathed in a fragrant vanilla custard studded with golden raisins. The least traditional dessert on the table is the lemon icebox pie: whipped cream is folded into luscious lemon meringue and surrounded by a coconut crust. All of the desserts are wonderful, so it is best to have at least one piece of each.
Get the Sweet Potato Pie with Gingersnap Crust Recipe
Get the Pumpkin Bread Pudding with Rum Sauce Recipe
Get the Lemon Icebox Pie with Coconut Crust Recipe