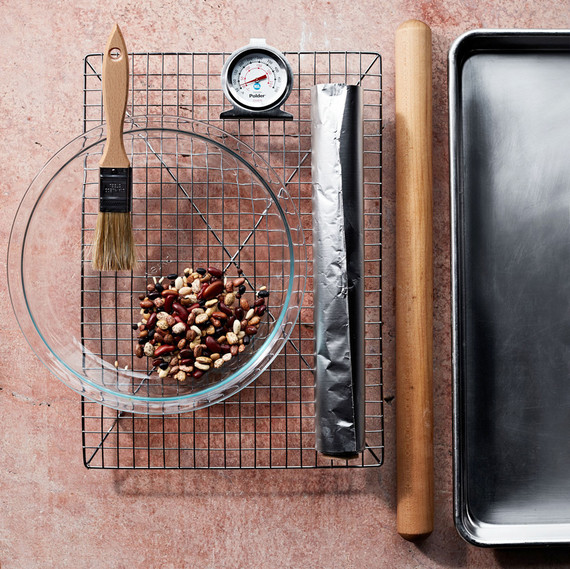 Are you geared up for pie season? While you probably already have a rolling pin and a pie plate, there are a few other tools that will make baking as easy as...well, pie. Take a look at our must-have list below, then pull out what you have and stock up on what you don't—we've got 7 stunning pie recipes that are just waiting to be baked!
1. Wire Rack 
A pie needs to be totally cool before it's sliced. This lets air circulate all around it.
2. Pastry Brush
Use a dry one to brush flour off rolled dough, or dip it in egg or cream wash to glaze the crust.
3. Oven Thermometer
Some ovens run hotter or cooler than the dial says. This guarantees accuracy.
4. Wooden Rolling Pin
We like ones without handles to better distribute weight as you roll.
Get our Definitive Guide to the Rolling Pin Plus Martha's Advice
5. Rimmed Baking Sheet
Fact: Pies leak. Line one of these with foil, and set it on the rack below to catch drips.
Learn Other Ways to Use the Rimmed Baking Sheet, a Very Versatile Kitchen Tool
6. Aluminum Foil
See drips. Also good for covering rims if the crust browns before the filling is done. Other handy rolls: plastic wrap, for shaping and storing dough; and parchment, for blind-baking.
7. Dried Beans or Rice
To weigh down dough and keep it in place when blind-baking.
8. Glass Pie Dish
Glass conducts heat evenly, and you can peek underneath to see if the bottom has browned.
Get 7 Stunning Pie Recipes for Your Holiday Spread