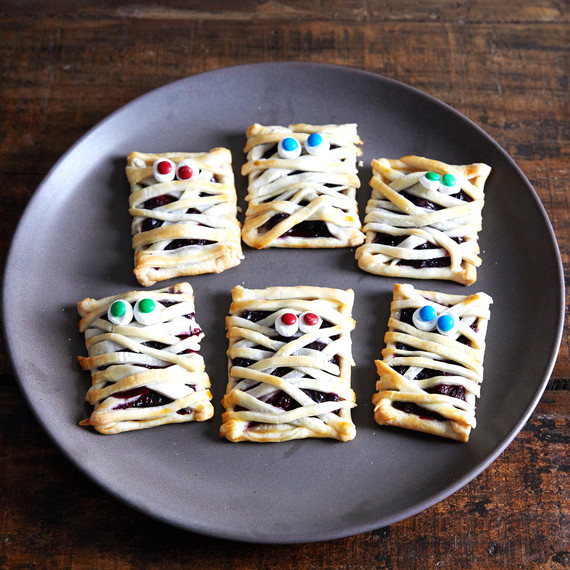 These hand pies will be the scariest treats anyone will eat all Halloween—and the most delicious, too. You can make the pie dough ahead of time and even cut it into shapes in advance. When you're ready to bake, the mummies will come together quickly. And when you're ready to serve, they will disappear even more quickly!
Ingredients
Pie dough for a double-crust pie
Egg wash
1/2 recipe of a favorite berry pie filling (Try Blueberry Pie or Berry Pie)
Sugar
8 mini marshmallows
16 mini chocolate-coated candies
Yield
Makes 8 mummy hand pies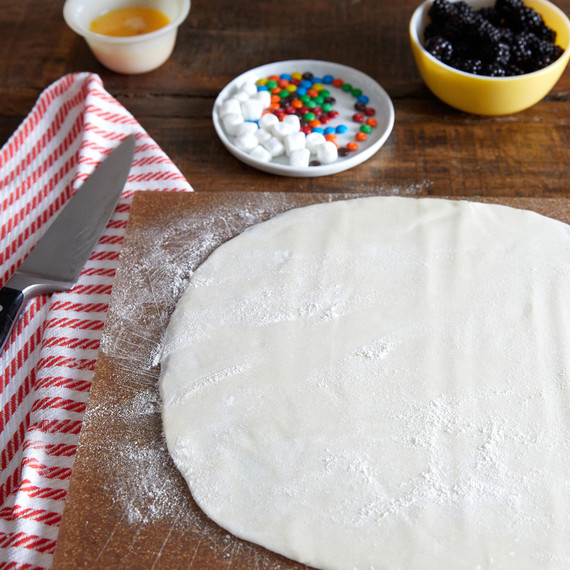 Directions
1. Preheat oven to 375 degrees. Prepare pie dough or bring to room temperature if you made it earlier. Divide dough in half. On a lightly floured surface, roll one half of the dough into a 10-by-12-inch rectangle. Using a small chef's knife or a pizza cutter, cut into eight 3-by-5-inch rectangles. For the mummy cloth layers: Roll the other half of the dough approximately 1/8 inch thick and cut into 1/4-inch-wide strips, 3 to 4 inches long. You will need 8 to 10 strips per pie.
Try These Mini Pumpkin Pies That Are Shaped Like Flowers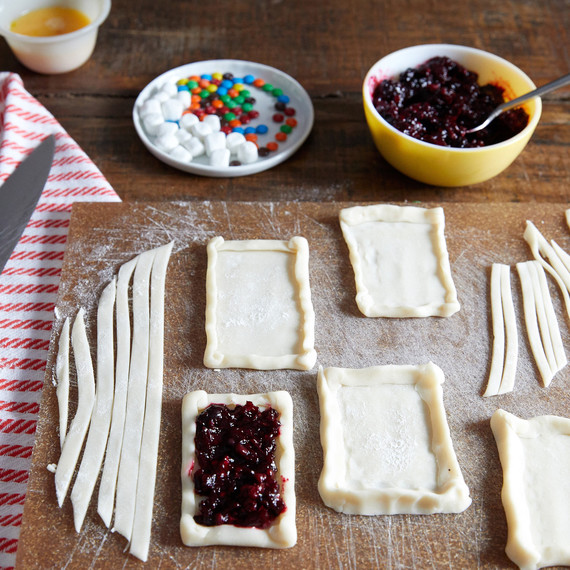 2. Crimp the edges of each rectangle to make a slightly raised edge. Brush with egg wash, then spoon filling inside each rectangle.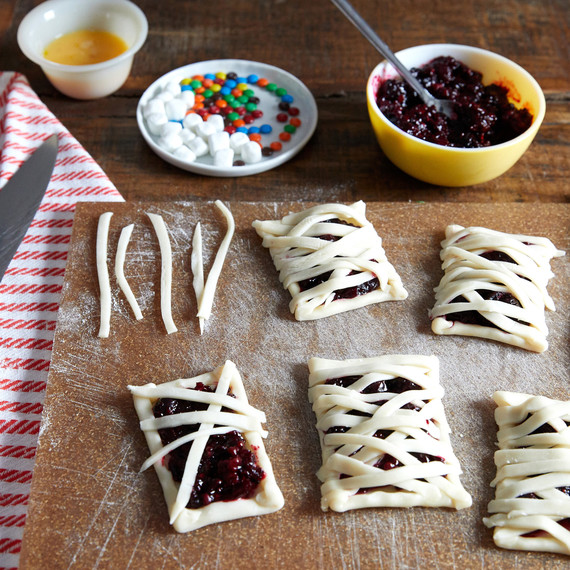 3. Place dough strips over filling of each pie in a random, wrapped-like pattern. Pinch the edges of the dough strips into the crust to secure. Brush tops of each pie with egg wash then sprinkle with sugar. Transfer to a parchment-lined rimmed baking sheet.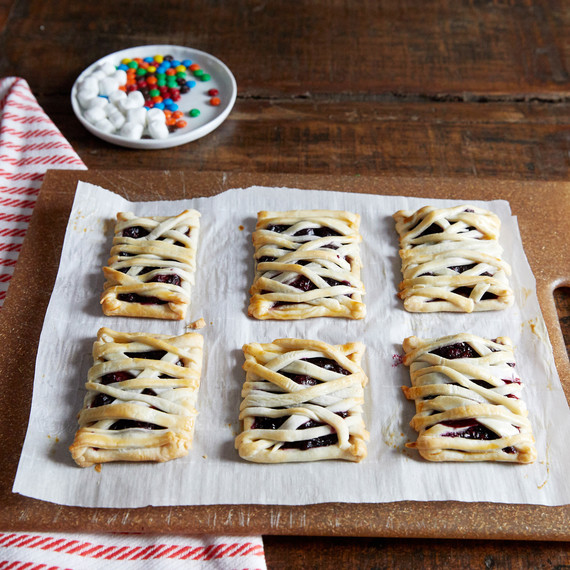 4. Bake until juices are bubbling and tops are golden brown, 45 to 50 minutes. (Tent with foil if crusts are getting too dark.) Let cool completely.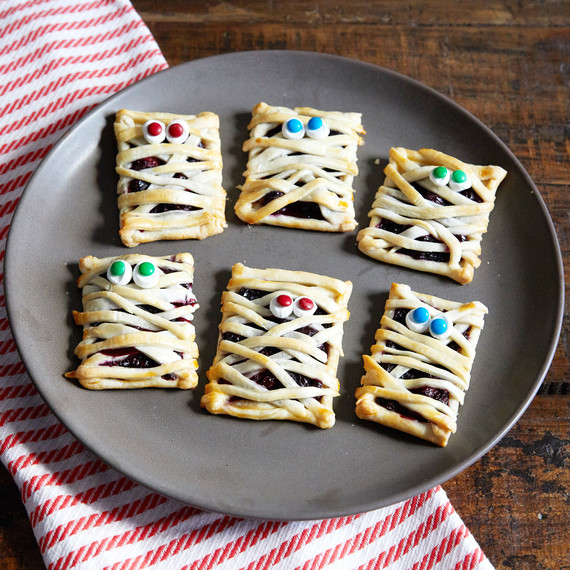 5. To make the mummy eyes: cut mini marshmallows in half, then place a mini chocolate-coated candy on each cut side of a marshmallow. Press two "eyes" into each pie.
If You Adore Mini Pies, Try Adrienne's Bite-Sized Rose Apple Pies