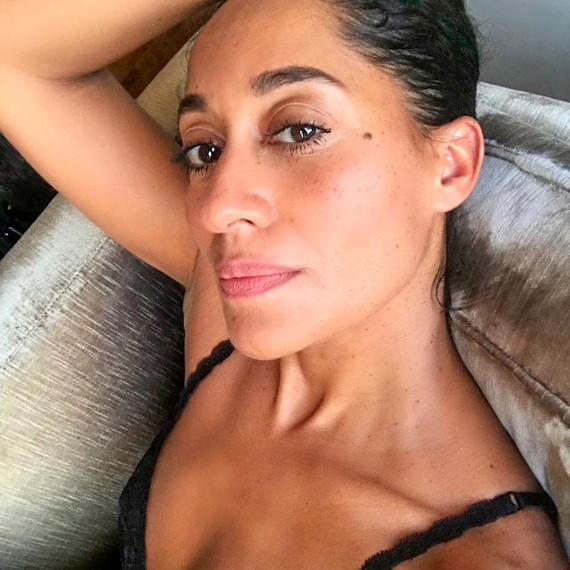 As cool mom Rainbow Johnson on the hit show "`black-ish", Ellis Ross wears jumpsuits, sculptural sweaters, and superfly sneakers, sometimes all at once. But it's her offscreen style that really turns heads. Whether she's arriving on set in a Vetements sweatsuit and Birkenstocks, or sporting Dries Van Noten or Céline on a night out, the award-winning actress slips into one showstopping outfit after the next. She learned from the best: her mother, Diana Ross. "My mom helped me build the courage to cultivate my love of self-expression," says Ellis Ross, who seeks out all things "joyful, bold, and unexpected." Her verve and unapologetic strength fuel her work, too, which includes being a founding member of Time's Up. Whatever she does, she dresses for comfort and confidence: "It comes down to what makes me feel empowered when I put it on."
Her Essentials
"My style mantra is: Wear what makes your heart sing."
[TRY THESE: The Best Beauty Products to Try This Season]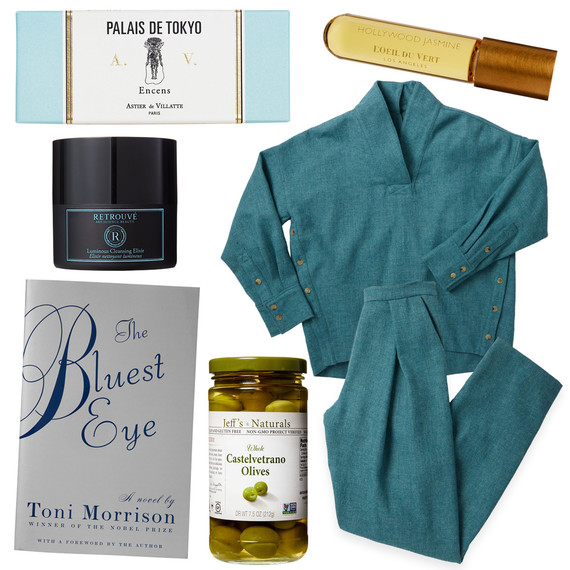 The Bluest Eye, by Toni Morrison Vintage International, 1970; $15, indiebound.org.
"I first read this book in high school. It rocked my core."
L'oeil du Vert's Hollywood Jasmine rollette, $325 for ¼ oz., violetgrey.com.
"I wear any and all fragrances by this company."
Rachel Comey Pitch Popover and Long Nova Pant Top, $460; and pants, $425, rachelcomey.com.
"Her clothing and accessories are whimsical, intellectual, and subtly sexy."
Astier de Villatte Palais de Tokyo incense, $50 for 125 sticks, abchome.com.
"It's subtle but very present, with a warm and comfortable scent."
Jeff's Naturals whole Castelvetrano olives, $7.66 for 7.5 oz., amazon.com.
"They're my reach-for snack."
Retrouvé Luminous Cleansing Elixir, $75 for 50 ml, retrouve.com.
"It's my skin-care staple."
[LEARN: How to Help Under Dark Circles, Under-Eye Puffiness, and Lines]
Mountain Valley spring water, $23 for twelve 750-ml bottles, mountainvalleyspring.com.
"This is always in my pantry, along with organic lemons."
MAC Ruby Woo Lipstick and Cherry Lip Pencil, lipstick, $18.50; and pencil, $18, maccosmetics.com.
"I've been wearing this combo longer than I can remember. It's powerful, sexy, and elegant."
Gora Kadan ryokan, in Hakone, from $700 per night, gorakadan.com.
"I'd like to travel to Japan and stay here."
Reusable straws, $7.59, amazon.com
"My evening drink is Santa Cruz lemonade, Mountain Valley spring water, and ice in a big jar with a stainless steel straw."
YSL La Laque nail polish, in Beige Leger $28, bloomingdales.com
"It's a clean, fresh, modern nude that complements, instead of competes with, my clothing."
Braun digital square alarm clock, $42, store.moma.org.
"On my nightstand I have crystals, a dish filled with good-luck rocks, a vintage pushbutton telephone, and this alarm clock."
Garden roses
"One of my favorite flowers—in all shades of pink."
Birkenstock Monterey Exquisites, $90-$225, birkenstock.com.
"I love them with everything: a suit, a dress, sweats. No shoe is more comfortable."
Luzern La Defense Mineral Sunscreen, $60 for 1.7 oz, luzernlabs.com.
"It's one of my go-to sunblocks."