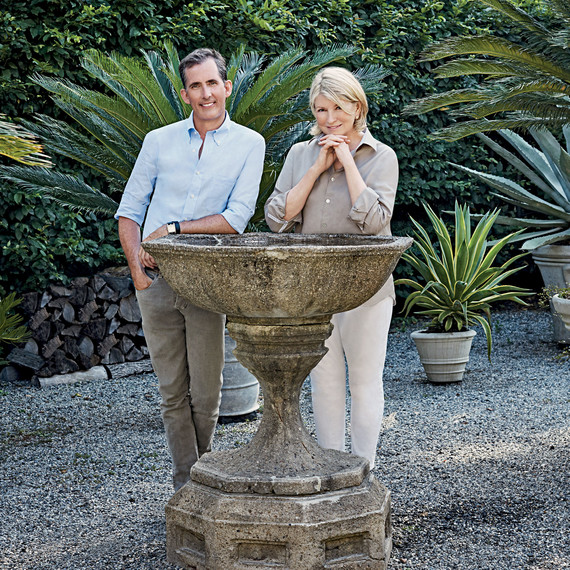 Gathering all gardeners: This week, Martha will be traveling to Alabama's Birmingham Botanical Gardens to talk all things greenery. With fellow flower expert, Kevin Sharkey, the duo will host two talks, at 10:30 a.m. and 1:30 p.m., this Friday, October 5th. Snag a seat to hear them share years of wisdom and expertise in planting, cutting, and arranging beautiful blooms, then find even more inspiration roaming over 30 unique thematic gardens spreading across nearly 67 acres of nature's best. 
[TAKE A WALK: Through Martha's Garden in an Exclusive Look at Her Latest Book]
The talks are part of the annual Antiques at the Gardens event, a 4-day fundraiser, which kicks off October 4th and features a gala, guest speakers, interactive workshops, book-signings and more. Guests will also have access to shop the show's fine antiques, porcelains, silver, artwork, jewelry, and garden accessories. All proceeds from the event will benefit the garden's educational programs. Since 2006, the fundraiser has helped bring in more than $4.6 million dollars to support the greenspace. 
[FLORAL INSPIRATION: How to Decorate with Flowers Around Your Home]
Tickets are available for purchase starting at $150 for admission to the hour-long talk, a copy of Kevin and Martha's latest book, "Martha's Flowers: A Practical Guide to Growing, Gathering, and Enjoying", lunch, and same-day show admission. For $250, premium guests can receive everything mentioned, plus access to the show on all running days. But hurry, tickets are selling out quickly! And if you can't make it to the Heart of Dixie this time, check out more of Martha and Kevin's book here.