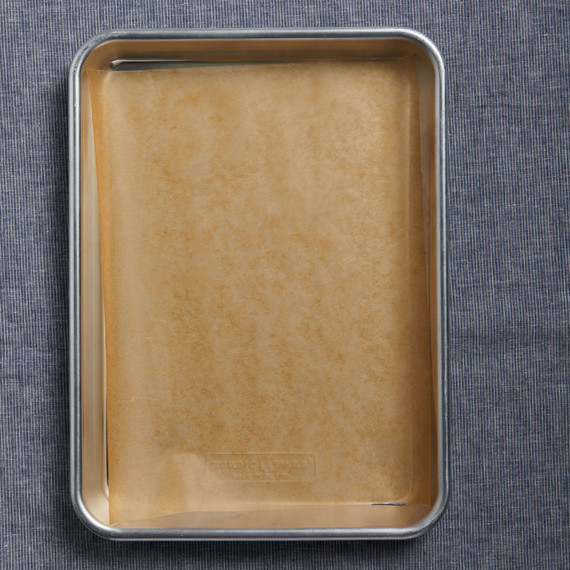 Are you a member of the sheet-pan-supper club yet? Our food editors are longtime fans, especially if they're cooking on a weeknight. The whole meal is made in a single baking sheet, the oven does all the heavy lifting, and cleanup is minimal—what's not to like??! Follow our tactics for guaranteed family-style success.
1. Reach for Metal
For a crispy finish fast, use a standard 13-by-18-inch rimmed aluminum sheet, sometimes called a half-sheet. It gets piping hot, and the low rim speeds up browning. (Glass baking dishes with higher sides steam ingredients instead.)
See All the Other Great Ways to Use a Rimmed Baking Sheet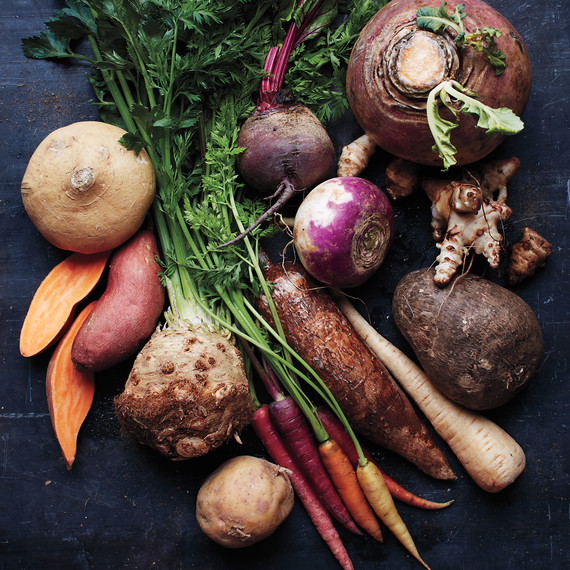 2. Build a Solid Base
Root vegetables are custom-made for this cooking technique: They're dense, and roasting brings out their sweetness. For the best texture, start with firm, fresh ones.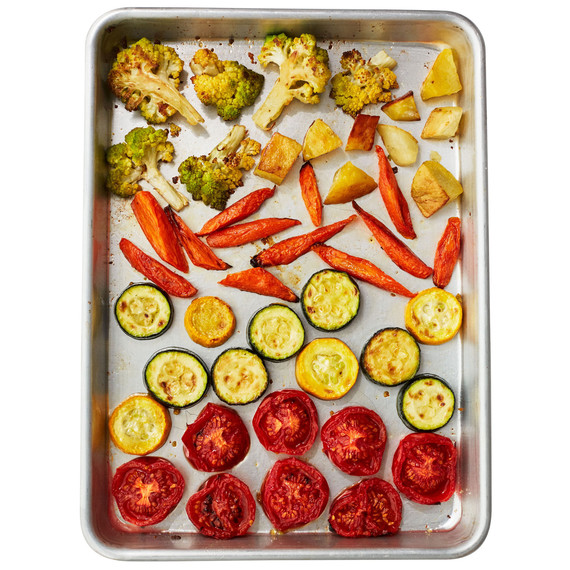 3. Chop Smart
Cut vegetables into even pieces (per sizes listed in your recipe); otherwise smaller bits will burn, and larger ones won't cook through. If you want to prep them a day in advance, refrigerate them in an airtight container.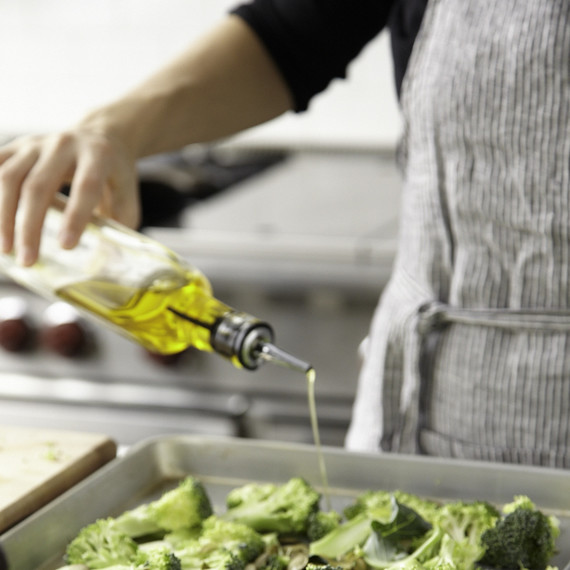 4. Don't Get Stuck
Whether tossing vegetables in oil or drizzling them with it, use enough that they are well-coated before roasting. If they're not budging, be patient—they'll flip more easily once caramelized.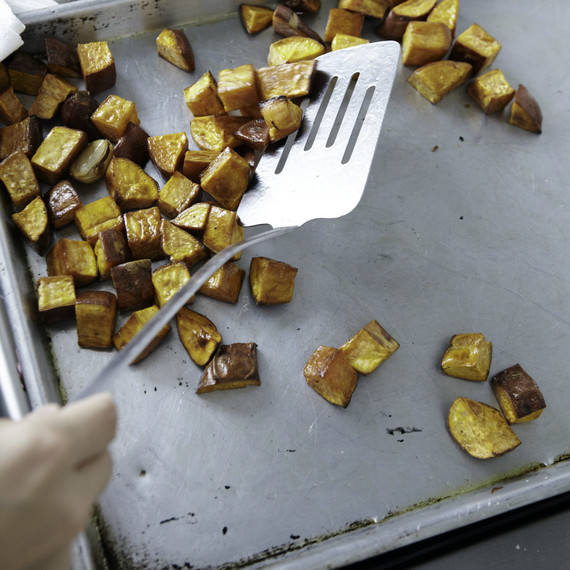 5. Use the Right Tools
A fish spatula is our food editors' go-to gadget for stirring mid-bake—it's thinner and more flexible than the regular kind, so you can rustle tender vegetables without smashing or breaking them. (You can also use a slotted spatula or thin-metal spatula.) Use metal tongs to turn sturdier ingredients, like chicken and sausage.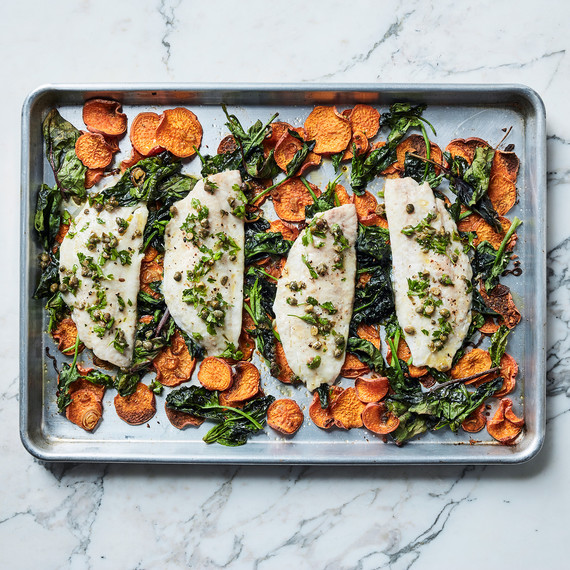 6. End on a High
One-pan dinners hit more notes when topped with something vibrant. These recipes call for capers, herbs, briny cheeses, and vinaigrettes. But chopped olives or peperoncini, a drizzle of salsa or pesto, or just olive oil and flaky sea salt can also pep things up.
Get Our Best Sheet-Pan Supper Recipes