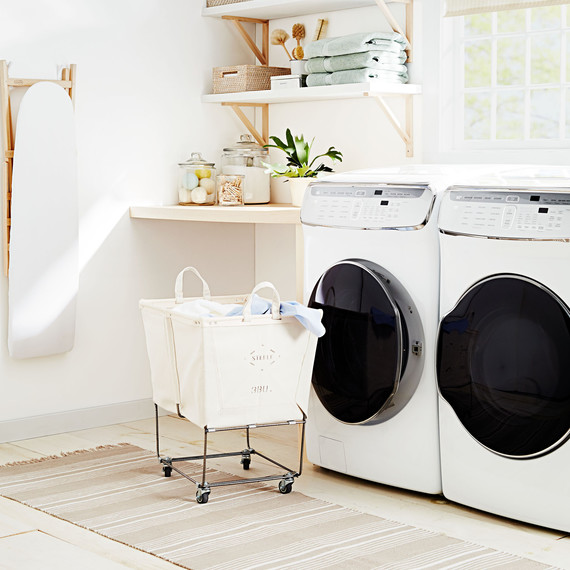 Brighten Things Up
Is your laundry area dark and depressing? A few basic upgrades can beautify this hard working space: First, brighten it by opening blinds or swapping in LED bulbs. Better lighting is not only more pleasant, but it helps you spot and treat stains on items before the heat of the dryer sets them, says Bin Lin, director of R&D Laundry and Home Care for Henkel, the makers of Persil detergent. Also, who says this room has to be grim. Try a fun wallpaper or paint color to keep things cheerful. And finally, add a plant to enliven your room and freshen the air naturally.
[STEAM CLEAN: 8 Things You Should Be Cleaning With A Steam Iron]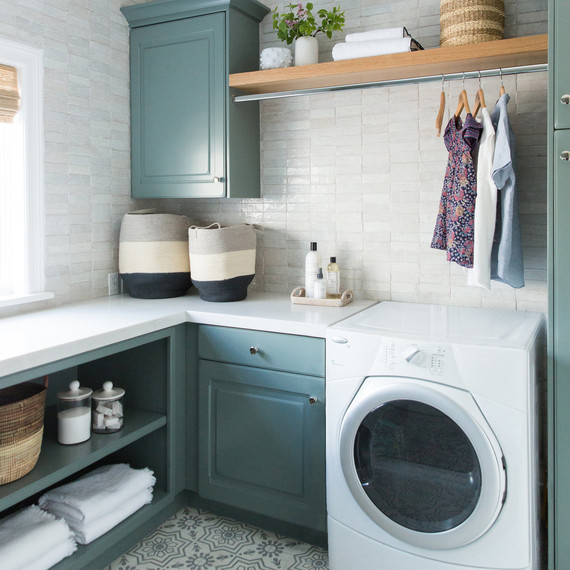 Accessible Essentials
Consider open shelving to allow clear access to necessities like detergents, lint rollers and a sewing kit (you can hide extra supplies in baskets and sturdy boxes). A wheeled hamper with separate sections will help you divide lights and darks. "I love to install fold-down racks for hang drying clothes," says Shea Mcgee of Studio Mcgee, who's designed a fair share of stunning laundry rooms. "They sit flush on the wall, so they don't take up as much space." Another favorite of the designer's: stylish hampers. "Hampers don't have to be ugly!," she says. "There are some good looking options out there that actually add to the design instead of take away."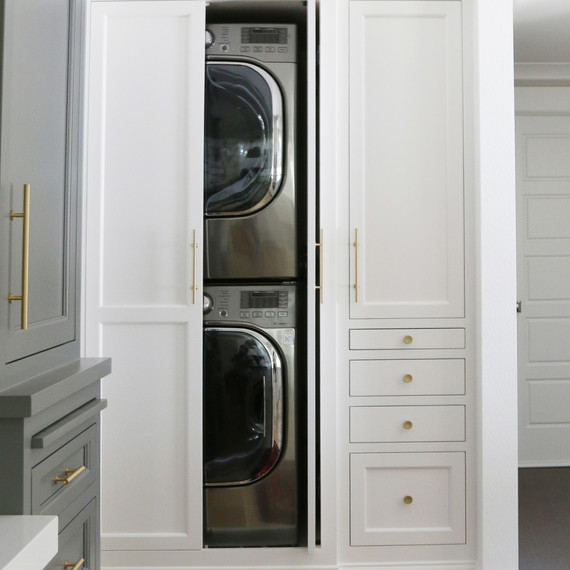 Small space solutions
Don't have space for a full room dedicated to laundry? If your washer and dryer lives in a hall closet or kitchen Mcgee recommends "creating built-ins around the closet to keep things organized and clutter out of sight." If that's out of budget, install an open shelf and use baskets and cool jars for storage. When Martha transformed a pantry closet into a laundry area in her guest house she relied on sturdy shelves and Shaker pegs to keep things organized.
[LAUNDRY HELP: How to Properly Clean Your Iron]