We get it. You're busy, very busy. But we believe you can still eat well at every meal, including breakfast. Just follow our food editors' expert strategies: Stock up on the right ingredients, and they'll do half the work. Make things ahead of time on the weekend, and you'll never feel behind on weekdays. Start by revamping the most important meal of the day: Muffins and cereal may satisfy in the moment, but these protein-rich breakfasts will sustain you for hours.
Olive Oil-Fried Eggs with Yogurt
In the Middle East, yogurt is often used in savory dishes like shakshuka, the tomato-and-egg breakfast stew. This combination of cool, creamy Greek yogurt with warm, spicy fried eggs and roasted vegetables is heavenly.
Get the Olive Oil-Fried Eggs with Yogurt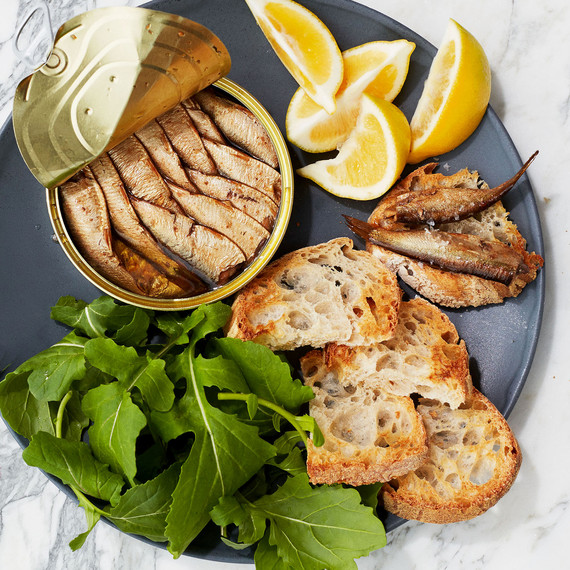 Tinned Fish on Toast
Open a can of tuna or sardines in oil—trust us. Enjoy with toasted country bread or baguette; peppery greens, like arugula; and a squeeze of lemon. Sprinkle salt and pepper on top.
Or Try This Sardines and Neufchatel on Rye Recipe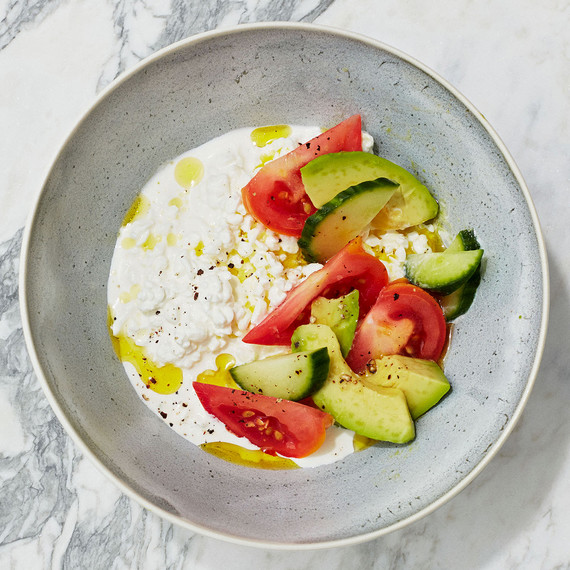 Cottage-Cheese Bowl
Top cottage cheese with sliced avocado, tomato, and cucumber. Drizzle with extra-virgin olive oil and season with salt and pepper.
Ready for More? Get 4 Fresh, Colorful Snacks Starring Cottage Cheese