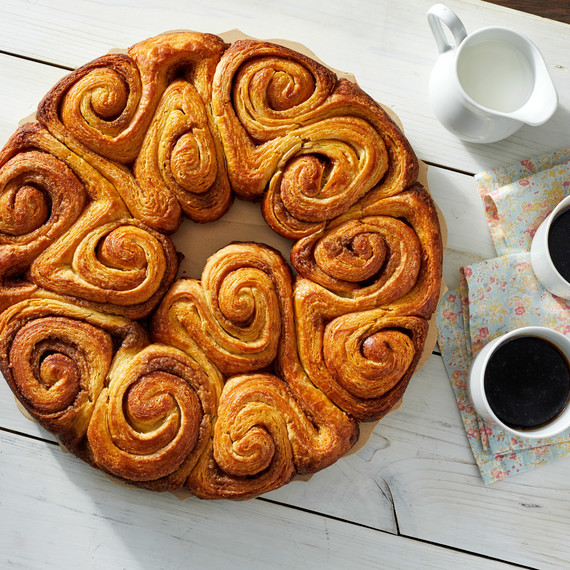 Everyone knows that breakfast is the most important meal of the day, and in Martha's hands, it can also be the most beautiful. In the latest episode of "Martha Bakes," Martha makes three different yet equally glorious breakfast pastries. They all start with the same flaky yeasted dough, then it's all about how you shape and fill it. Martha opts for a brown-butter swirl, poached pears and frangipane, and homemade jam. The result? Three weekend projects that are sure to wow any brunch guests. Just imagine how satisfying it will be when you reveal that the pastries are from your own kitchen, not a patisserie! Get a sneak peek at the recipes below, and be sure to tune in this wekeend.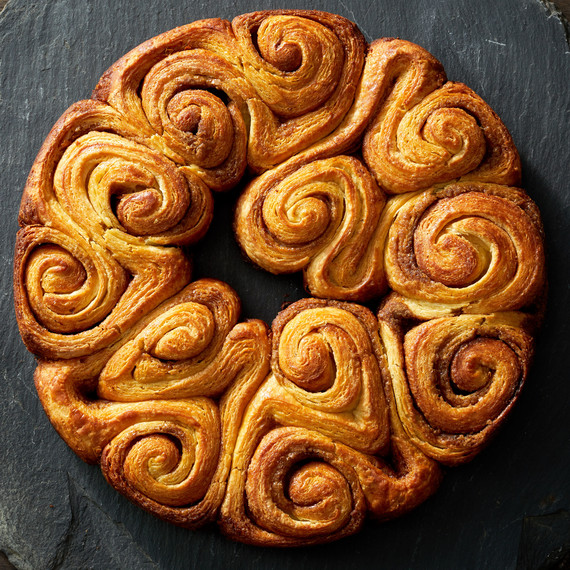 Brown Butter Pull-Apart Bread
A spectacular way to kick off brunch! Brown butter, brown sugar, and cinnamon are swirled into this easy-to-share pastry, then the whole thing is baked in a giant cake pan.
Get the Brown Butter Pull-Apart Bread Recipe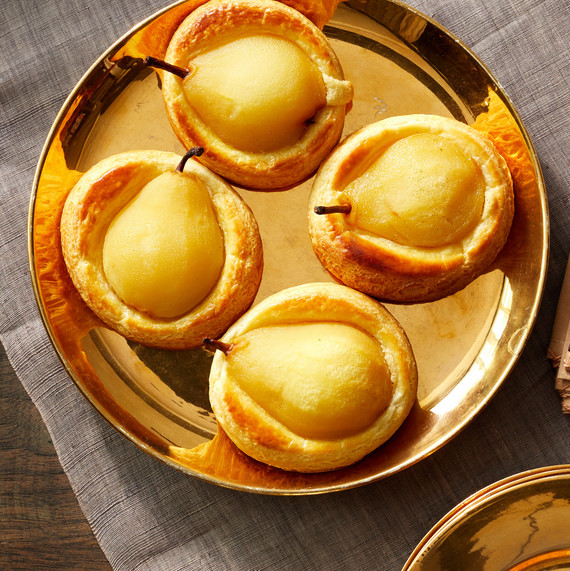 Pear-and-Frangipane Pastries
Two fillings set these oh-so-elegant pastries apart: a layer of the velvety almond pastry cream known as frangipane is crowned with plump pears poached with vanilla bean and cinnamon.
Get the Pear-and-Frangipane Pastries Recipe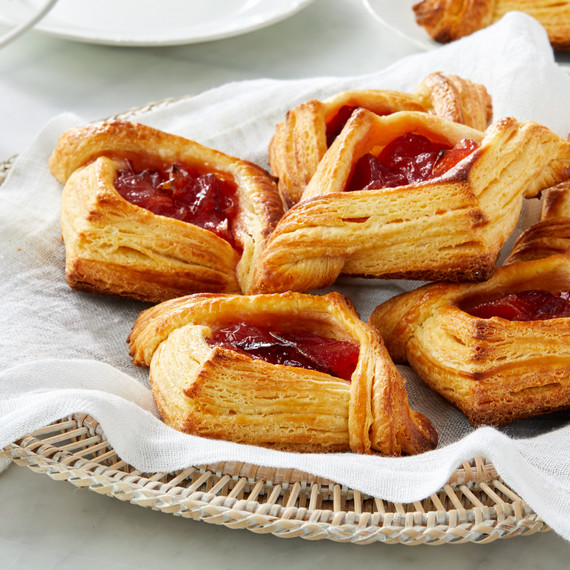 Jam-Filled Croustades
Some clever folding and cutting of dough in these Danish-like pastries creates the perfect window for showcasing your favorite jam.
Get the Jam-Filled Croustades Recipe