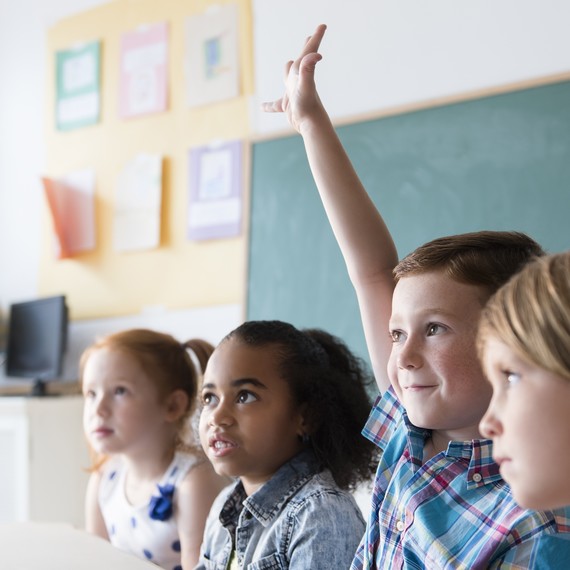 We're not surprised, but we're sure glad to hear it: Curious kids fare better in early childhood academic success, specifically reading and math.
At least, that's according to a new study published in the journal Pediatric Research, where greater curiosity was associated with greater kindergarten reading and math academic achievement. To reach their findings, researchers at the University of Michigan looked at data for 6,200 kids in the Early Childhood Longitudinal Study, Birth Cohort, which is sponsored by the US Department of Education.
"Our results suggest that after controlling for other factors associated with higher achievement, curiosity continues to make a small but meaningful contribution to academic achievement,"  says lead study author Prachi Shah in Science Daily. In a later comment, Shah adds, "Currently, most classroom interventions have focused on the cultivation of early effortful control and a child's self-regulatory capacities, but our results suggest that an alternate message, focused on the importance of curiosity, should also be considered."
[DON'T MISS: Teaching Cursive is Making a Big Comeback in Schools]