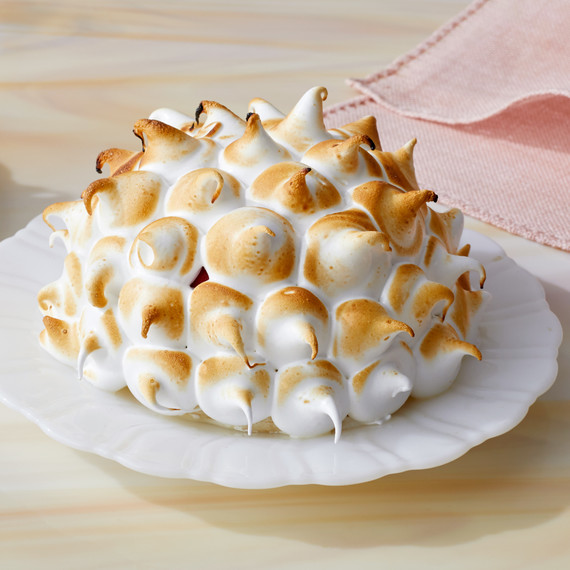 It's amazing what Martha can do with egg whites! This week on "Martha Bakes," she uses dozens of the humble ingredient to create all kinds of magnificent meringue desserts: a baked Alaska filled with vanilla ice cream and raspberry sorbet, a pavlova wreath bursting with fresh summer berries, and the fluffiest chocolate angel food cake with a decadent double-chocolate frosting. The key technique behind each of these showstoppers is whipping the egg whites to stiff peaks. Then it's just a matter of treating them with care, whether you're folding them into cake batter or piping them into mounds. Get an early look at the recipes below, then be sure to tune in this weekend to see Martha work her magic with meringue.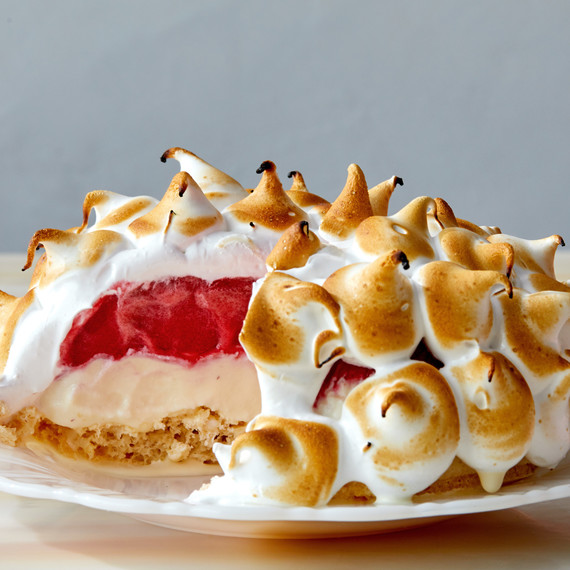 Vanilla-Raspberry Baked Alaska
Martha's take on the classic meringue dessert switches out the usual cake for homemade almond dacquoise cookies. With its toasted marshmallow-like meringue exterior and striped ice cream interior, it makes a truly impressive end to the meal. Martha's even been known to serve baked Alaska at her birthday instead of cake!
Get the Vanilla-Raspberry Baked Alaska Recipe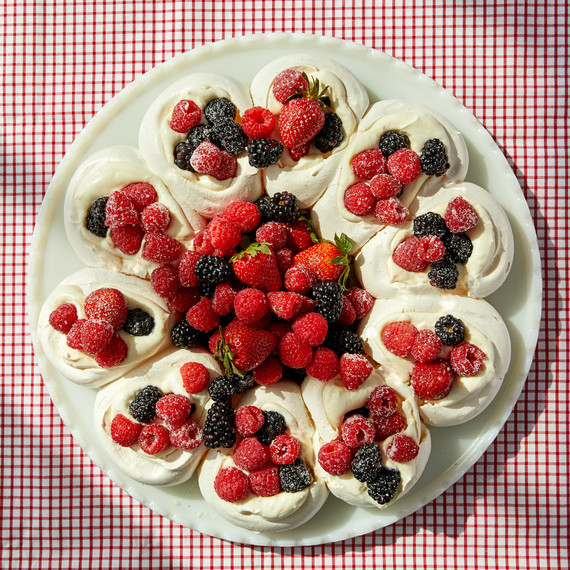 Pavlova Wreath
A ring of mini pavlovas filled with tangy creme fraiche is an excellent way to showcase juicy summer blackberries, raspberries, and strawberries. Bonus: it's super easy to serve—one meringue per guest.
Get the Pavlova Wreath Recipe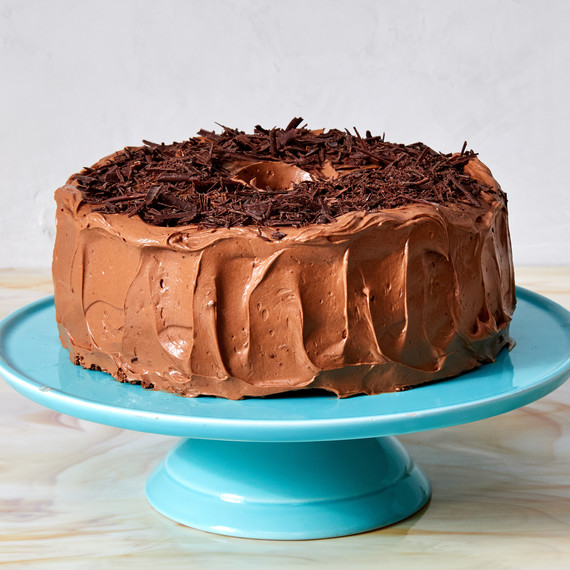 Chocolate Angel Food Cake with Double-Chocolate Frosting
Two layers of feathery-light chocolate cake are covered in a blanket of rich frosting that's equal parts milk chocolate and bittersweet chocolate, then finished with chocolate shavings.
Get the Chocolate Angel Food Cake with Double-Chocolate Frosting Recipe