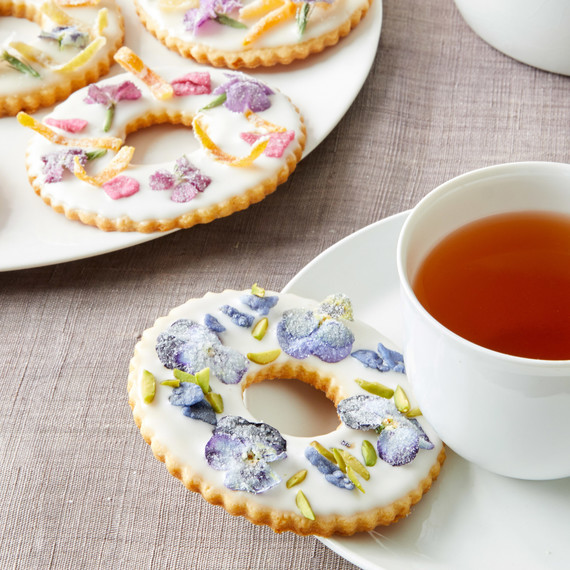 Summertime may not be the high season for baking cookies, but a batch of these beauties might change your mind: iced sugar cookies adorned with delicate candied flowers. (They're also the perfect excuse to crank up the air conditioning in your kitchen.) The simple sugar cookie dough comes together quickly, and once the baked wreaths are glazed, the real fun begins: the toppings! Sugared rose petals or violets are a must in the summer, and Martha also likes adding chopped pistachios and candied ginger or citrus for pops of color and texture. The best part? The kids can help with different parts of the process: cutting out the wreaths, dipping the cookies in glaze, and choosing the decorations. Be sure to tune into "Martha Bakes" this weekend for all this, plus two more showstoppers: cherry blossom cookies and vanilla-and-chocolate shortbread swirls.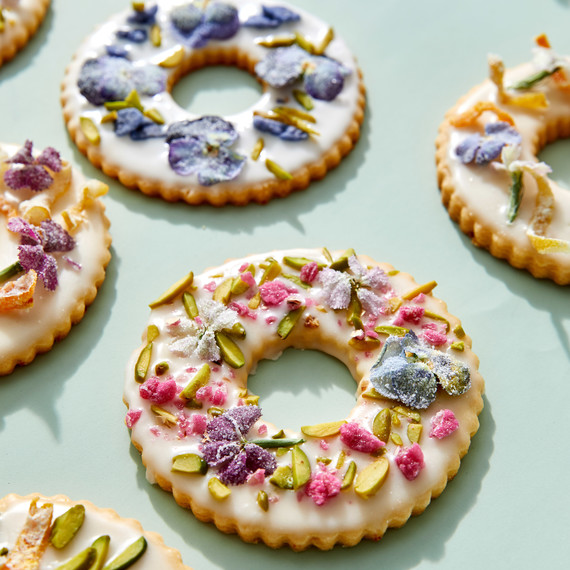 Embellished Wreath Cookies
The crystallized flowers on top of these sugar cookies evoke summer, while the wreath shape is apt for Christmas, meaning you can pretty much bake these cookies any time of year! They work equally well for afternoon tea as they do for holiday gifting.
Get the Embellished Wreath Cookies Recipe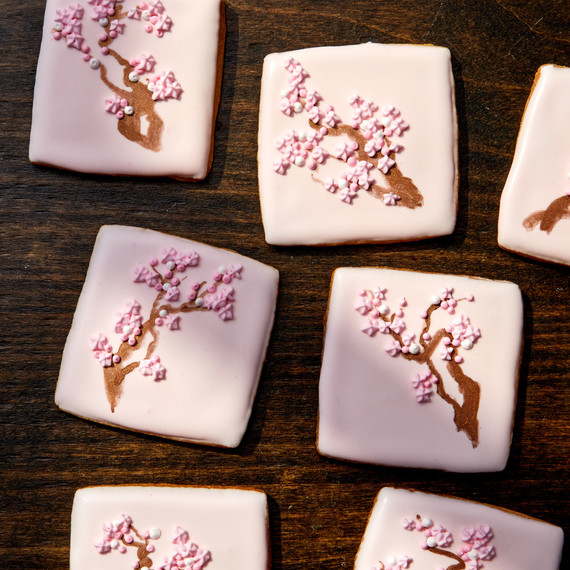 Cherry Blossom Cookies
Cherry blossoms may bloom in the spring, but these cookies are a work of art year-round. Work on the decorations in batches to give the cookies time to dry: ice the squares first, then pipe on the "petals" with pink icing and fashion the "branches" out of brown luster dust.
Get the Cherry Blossom Cookies Recipe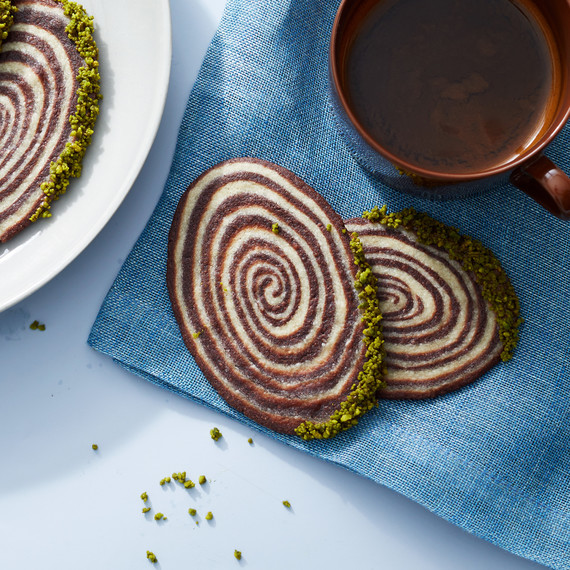 Vanilla-and-Chocolate Shortbread Swirls
Martha continues to draw inspiration from nature for her cookies—these elaborate "tree rings" are made with a combination of vanilla and chocolate dough, then finished with milk chocolate "bark" and pistachio "moss."
Get the Vanilla-and-Chocolate Shortbread Swirls Recipe