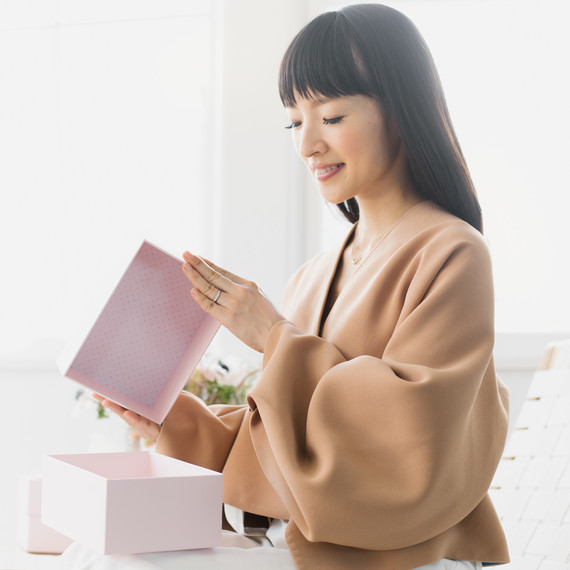 You know what really sparks joy for Marie Kondo? Boxes.


"This isn't something I talk about very often, but I'm the greatest box fanatic," says Kondo, who's been collecting everything from confectionery to accessory boxes since she was a little girl.


The Japanese sensation's famous KonMari Method, popularized by her bestselling organizing bible, "The Life-Changing Magic of Tidying Up", might be known for its "spark joy" test, but boxes are the other key tool in her tidying process.


"Boxes are the king of storage!," she says. "I use them for various types of clothing, household linens, stationery, pantry goods, makeup, the list goes on. I even use them in the kitchen to store cake pans and pie plates." 


Because boxes are a staple in Japanese households, Kondo could easily dive into her local clients' stash of boxes when working on their homes. But she didn't have the same luck with her U.S. clientele.  


Noticing the need for these organizing heros in the marketplace, the decluttering guru set out to design the ultimate storage box. The result: Her Hikidashi Boxes, on preorder today.


Here, Kondo gives us the scoop on her latest launch and shares tips on keeping our closets in order.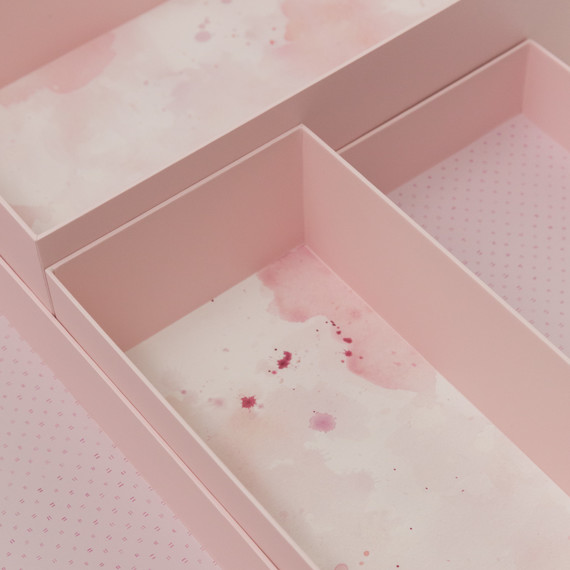 The Perks Of Hikidashi Boxes

There are four Hikidashi box sets available, each lined with a pretty paper "to make the items stored inside happy." But there's more to the boxes than good looks: "The configuration of these boxes, its shape, its thickness, its design is a result of the analysis of all the boxes I frequently use in my tiding process," says Kondo, adding the first iteration is made with clothing in mind.
Each set features six pieces in different sizes and retails for $89 on konmari.com (products will begin shipping mid-September).
Perhaps the most exciting part of the purchase is that it gets you access to the KonMari Tidying Series, online instructional videos full of tips and tricks so you know exactly how to achieve organizing nirvana.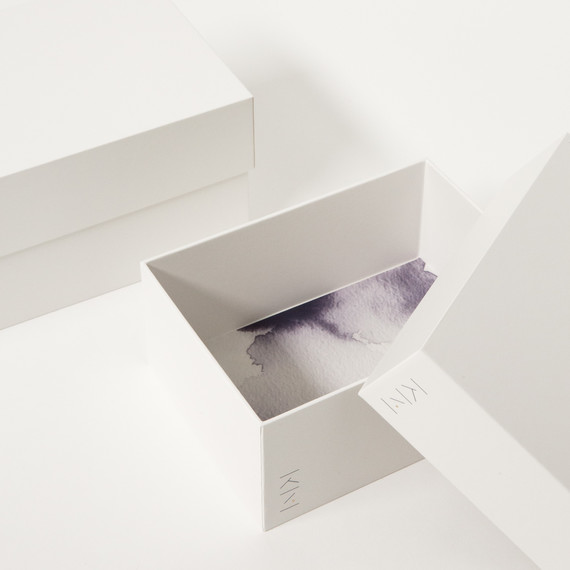 Why Organize With Boxes

Some items — we're looking at you, underwear drawer— just don't stay tidy no matter how perfectly you fold. "Sometimes the fabric of the clothes can be quite flimsy," explains Kondo, "and even when you fold them it can come loose or undone everytime you open the drawer." These silkier pieces stay put when stored in a box.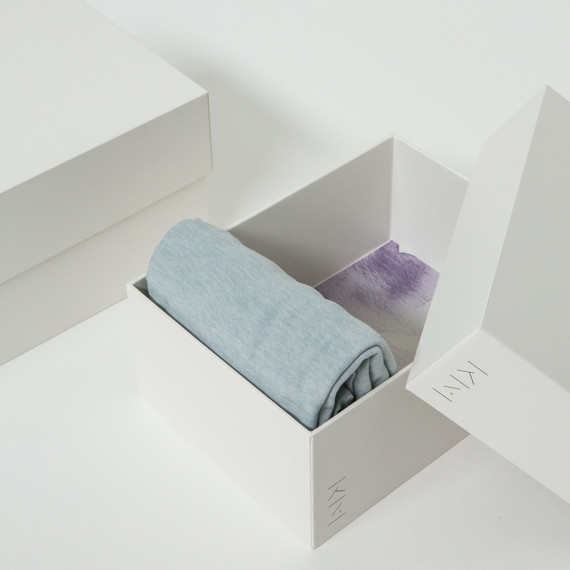 Which Clothing Items Are Best For Boxes

"In general, you can store any kinds of clothes into boxes, but I especially recommend smaller items like socks or no-show socks," she says. Another great candidate: tank tops made of thin material. The organizing expert also loves storing underwire bras in shallow boxes. "I prefer to treat them like royalty," says Kondo. "They're very special items for me."
Sometimes Boxes Add to The Clutter; What's the Right Way to Use Them?

"The most important step is to let go of the items that do not spark joy for you first—you will be amazed by how much less you have to store after that first step," says Kondo. "It will prevent you from investing in more boxes than you actually need." Another key tip: Always arrange items so you can tell at a glance where everything is. "The best way to store is to fold and stand things vertically," says Kondo. This way you can easily find what you are looking for.
 
Lose The Lids

"I often recommend to my clients to not use the lids on boxes. it takes time to open the lids every time, and you can't see what is inside," says Kondo. "Things inside can breathe better without them." Instead, she recommends using lids as trays to store items like scarves and accessories or as an alternative to shelf liners.
Below, Kondo shows us how to organize our activewear using her Hikidashi boxes.